Claims Today – September 2017
Spotlight on Travel Claims  
Numerous recent incidents around the world have affected air travel and people's holiday plans.
Travel policy wordings are peril based, which means we can cover claims arising from: strike, riot, civil commotion, fire, flood, earthquake, tsunami, volcanic activity, landslip, avalanche, bad weather, accident or mechanical breakdown. These are reviewed in conjunction with the relevant area of cover e.g. cancellation.
This means we were able to help our customers affected by the recent Hurricane Irma and the potential eruption of Mount Agung in Bali. We provide cover for flight cancellations for trips not yet started, or if the hotel accommodation was damaged and uninhabitable.
An example of where our travel policy would not provide cover is Ryanair's cancellation of over 2,000 flights. As the cancellations were not caused by an insured peril we could not provide any financial recompense. We do of course still help our customers with how best to pursue their compensation.
We are always happy to discuss policy cover details with you.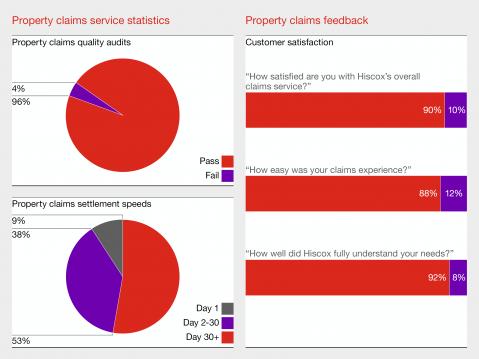 CASE STUDIES
Commercial
The Claim
Our insured was riding his bicycle and entered a roundabout when a car collided with him, breaking his collarbone and ripping his specialist cycling clothing.
What we did
We quickly arranged for a replacement cycle and clothing to be delivered to the customer. Our recoveries team were immediately engaged to contact the driver's insurers and investigate any potential subrogation to retrieve back claims costs. The customer was due to get married in two weeks so it was a very painful and frustrating time for him. We sent the customer a personal wedding gift to wish him a fabulous wedding day despite the awful incident.
Professional Indemnity
The Claim
Our insured was a process server. A client brought a claim alleging that the insured failed to effect service of a legal notice. The losses alleged to have arisen as a result of the breach were far in excess of the insured's limit of indemnity. 
What we did
We became heavily involved in the defence of the claim in order to achieve settlement below the limit of indemnity. Eventually settlement was agreed at a mediation. In view of the complexity, two Hiscox claims underwriters attended. The matter was comprised for circa 10% of the headline figure claimed by the claimant, and well within the insured's limit of indemnity.
What the customer said
"Thank you again for everything you've done to help us with this, we are so happy this is finally over. It certainly feels like a massive weight has been lifted from us this morning!"
The Claim
Our insured, an app developer, sued its customer for non-payment of fees. The customer then brought a complex counter-claim against our insured for breach of contract and negligence in relation to the project delivered by our insured. 
What we did
We swiftly confirmed cover in respect of the counter-claim and instructed our panel solicitors to defend the insured. We attended a mediation with the insured and its customer and were able to negotiate a settlement of the legal proceedings at the mediation, without any admission of liability by the insured. The insured's customer accepted terms of confidentiality regarding the settlement.
What the customer said
"Thanks so much for your help with this, we really appreciated your support."
Private Client
The Claim
Our high-net-worth customer suffered significant damage to their property when it was flooded, affecting the entire ground floor and contents. This included their extensive collection of historical long case clocks (grandfather clocks).
What we did
Our Major Complex Loss team, working with a team of experts, worked to restore the property. The early stages of the claim focused on emergency measures and working quickly to establish what historical items could be salvaged, and removing these to safe storage to prevent deterioration. Working with an antiques expert, we were then able to provide our insured with costs towards the proposed restoration.
What the customer did
They gave our Major Complex Loss Underwriter a gift! They were very happy with the support and presented David James with a signed copy of their book about long case clocks - although all parties hope David doesn't have to use his new found knowledge on a claim for the customer any time soon!
All figures correct for August 2017. Claims are dealt with on a case-by-case basis and are subject to the terms and conditions of the policy wording. For full details please read the policy wording. Hiscox Underwriting Ltd is authorised and regulated by the Financial Conduct Authority.  09/17