We've heard the one about the theft of the security camera
January 20, 2016
Some of us dream of being in a movie, but not one particularly camera-shy criminal, who was so determined not to take a walk-on role in a security film that he actually made off with the camera from outside the house of one of our customers. A case of stealing the scene of the crime.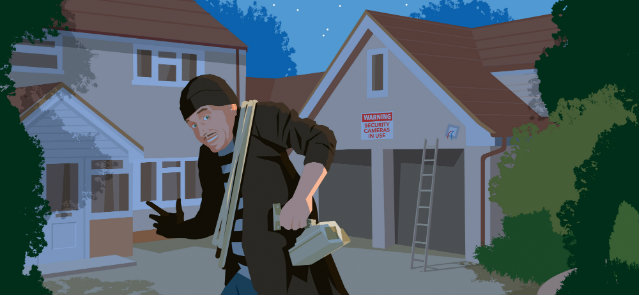 Unfortunately, in this particular whodunnit the detective didn't get his man: our limelight-loathing thief wasn't caught on film so neither was he.
We were able to provide a happy ending, though. As a Hiscox 606 policyholder, we paid for a replacement security camera, so our client could once again shoot any bad guys (on film) that come near his property.
Hiscox offers many different home insurance products, please check your policy documents to confirm the coverage you have in place. If you're interested in one of our products please talk to your insurance broker or visit the Hiscox Home Insurance page of our website for more details.