'Prefab' – no longer a dirty word / Home of the Future
July 08, 2015
Modular and 'prefab' homes will become increasingly common in the next 10 years according to research from Hiscox on the home of the future. Great for those who can't afford traditional bricks and mortar, but will they really catch on as they say they will? We ask Archiblox.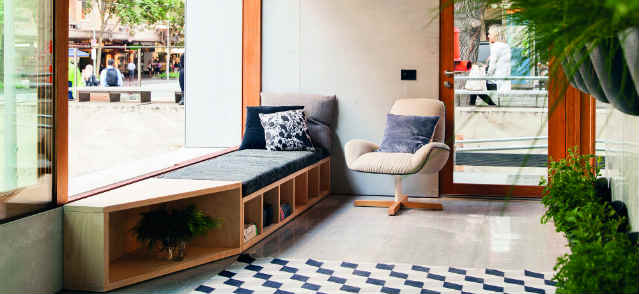 Owning a home is important to people, but with the housing supply grinding to a halt, the demand for houses has seen prices skyrocket – and an increasing propertyless population is crying out for change.
Cue the modular build. This prefabricated home built quickly, off site, and transported pre-assembled to its end location could be the answer. With its rapid assembly time and flexible design, homes can be built quickly, to specification and at a reduced cost, offering a realistic opportunity to ease demand.
However, the modular home is not for everyone. Preconceptions abound, and challenging the illusion of homogenous conveyor-belt homes is not an easy one. People believe mass-produced signifies poor quality, which means modular-build architects, like Australian firm Archiblox, have got a job on their hands when it comes to convincing customers that their warehouse-assembled home will not be the soulless vestibule foretold in popular dystopian fiction, but instead a chance to own something unique, adaptable and fundamentally homely.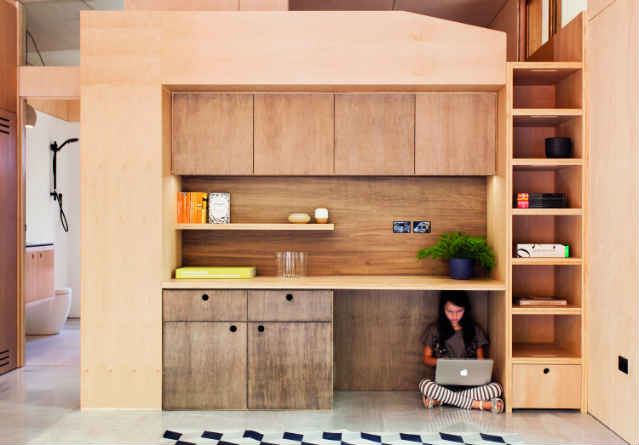 A future necessity
Slow growth in the housing market might not be the only driver in the move towards modular homes. A combination of factors, including unemployment levels, the cost of living, a lack of savings, and a greater need for assisted living, could draw younger and older generations into cohabitation.
Findings from our home of the future report revealed that one in eight adults in Britain and France expect that their parents will come to live with them in the future, while 45% of people in the UK expect their children to remain in the home for longer before moving out or return to live at home later on. Necessity breeds invention, and the changing make up of our family dictates the need for structural modification to our homes too.
Extending a property on-site is one option but it's an expensive and disruptive one, and moving house is perhaps even more so. Modular homes offer a simpler way to adapt to changing circumstances. By creating additional rooms or pods off-site, these can be literally delivered to your door and affixed to the core build in a matter of weeks.
Flexibility is the key element to accommodating change in our lives and since modular builds have this by the barrel, they may have a greater part to play in the future template of our homes.
The modular market
An alternative in the current Australian housing market, Archiblox offers affordable and sustainable modular homes with integrated design, build and delivery services.
Undoubtedly a key factor in the success of their range of contemporary modular architecture, the company provides great value designs, ready in 12-28 weeks, with the capacity for an 8-star energy rating. Archiblox also maintains that while it offers a series of modular homes, each can be modified to particular sites and environments, combatting preconceptions of a 'one-size-fits-all' design for modular builds.
Working hard to dispel the myths around prefab homes, Archiblox also focuses on sustainability, and 'fostering a sense of wellbeing through materials.'
With four carbon-positive designs already on offer and an extensive catalogue of custom modular builds, we put our questions to Archiblox to get the lowdown on their vision, the modular housing market and how they're changing the way we view the traditional home.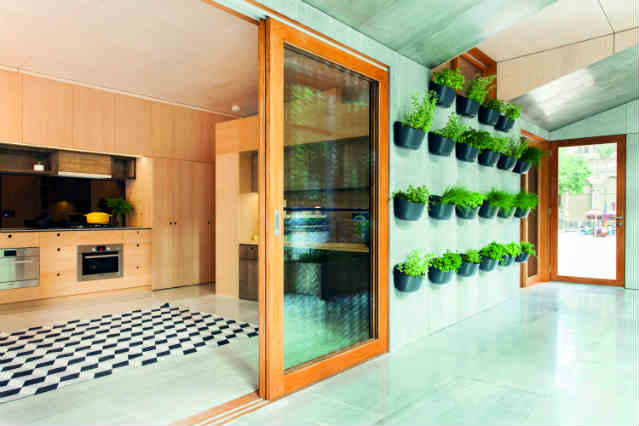 Q&A with Archiblox
What was your main driver behind building modular homes?
We're passionate about delivering homes that are architecturally pleasing and sustainable, and our sophisticated building methods that cut down on waste make this possible.
Where do modular homes fit in the current housing market?
At the moment the construction industry is worth about $150 billion, which is 10% of Australia's GDP, and the prefab housing sector makes up around $4.6 billion or 3% of that.
How will this position change in the future?
Prefab's share is expected to grow at more than 5% each year until 2023, whereas the overall industry is targeting 2.3% growth. Peter Newman, Professor of Sustainability at Curtin University describes prefabrication as "next generation housing" and a game changer in terms of the cost of housing, competitiveness, efficiency and productivity.
What are the main benefits to homeowners of modular homes?
The big advantage is the control owners have over of the environment of their construction, the time it takes to complete and the cost. Most conventional projects run over time and over budget to some extent, but prefabricated building removes these risks.
Soft or holding costs, such as rent and financing are also reduced. Homeowners only need to find alternative accommodation for a significantly shorter, pre-defined period – several weeks instead of months. This means far less outlay and decreased disruption. If you need to borrow money, it is also for a much shorter period.
How much do they cost?
Our standard modular homes start from $2500 – $3000 (£1,205 – £1445) per square metre. The Carbon Positive modular home was highly customised through its use of materials, green roof and built-in furniture, so the cost per square metre for this home was higher at $3200 (£1540), but a comparative cost for the same house built traditionally would be around $3500 – $4000 (£1685 – £1925) per square metre.
Where have you seen most demand come from?
Generally speaking most of our clients have been from Melbourne and regional Victoria, are second or third-home owners from growing families to retiring couples to developers. There is growing interest from interstate as well.
What has the response to modular homes been like in your experience so far?
It's seen a lot of change over the last few years. It's no longer just early adopters who are reaching out for a modular build. People are now more informed and can see the benefits of this design and build method. People are also very interested in the installation process – seeing a house appear as if out of nowhere is always exciting.
What are the main turn-offs for people when it comes to modular homes?
Some people might still think of prefab as being more along the lines of a kit home, or see it as somehow less substantial, without realising that modular can deliver the same high quality, architecturally designed product as traditional building. Clients and financial institutions in Australia are quickly coming to understand and appreciate the quality behind our product and process
Will modular builds change the way we view the traditional 'home'?
Perhaps we'll be more conscious of our home's impact. Prefabricated homes touch the environment lightly with minimal disturbance to their natural surroundings. Our homes are designed with consideration for material sizes and dimensions to maximise product usage whilst reducing material waste. Building offsite also helps to avoid the disruption and damage to the property that occurs when many trades have to come on and off the site.
These days, architect-designed prefabricated houses are getting recognition Australia-wide as high-end architecture with sophisticated building technologies. Luxurious prefab homes are starting to catch on as a new trend that brings together cutting edge technologies and high-end materials to create a visually distinctive building.
Do you already own a modular home, or are you interested in buying one? Talk to Hiscox about home insurance to keep your building and contents safe.