How to furnish the modern home / Hugh St Clair
August 21, 2015
Interiors columnist Hugh St Clair shares his view on the products and gadgets that will bring your home up to futuristic standards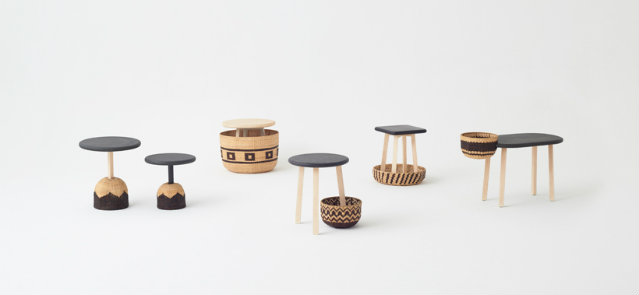 The home is constantly evolving; the way we live now is different from how we lived in the past and different from how we will live in the future. A few pointers can give us an idea as to our requirements over the next fifty years or so. Higher house prices in central locations means small spaces for working people. Larger houses might be shared by three generations of a family which necessitates multipurpose and easy to use furniture and household products. Labour and cost-saving technology will add to comfort and convenience and saving the planet is a very important consideration.
Just as we have seen the harm of additives in food we are now starting to realise the increased allergic reactions to household furnishings. When repainting consider using breathable paint made with minimal use of noxious chemicals. Earthborn Paints have been given the coveted European Ecolab certificate. Although we might prefer our home furnishings to be organic some things such as feathers can cause allergies. Memory foam pillows from Tempur will allow a cough free night.
The future aesthetic looks like a modern take on traditional forms. Le Corbusier said "the home was a machine for living". Technology will be ever more important but instead of a hard edge industrial feel using rare hardwoods, plastic and steel the 21st century home will increasingly be furnished using natural and sustainable materials to give more of a soft reassuring and cosy atmosphere. The "Moooi Emperor Table Lamp" is predominately bamboo. The "Moooi Floor Lamp" takes a traditional design but interprets it in cardboard, both from Nest
Hemp which has a very similar feel to linen is much less damaging to the environment and more hardwearing. Well respected interior designer Emily Todhunter has designed a range of hemp fabrics for www.oecotextiles.com. Fabric can now be woven from fast growing abundant plants such as tropical nettles and seaweed that don't need chemical spray to thrive. Some lovely patterned eco fabrics can be found at www.oliveiratextiles.com.
Versatility is very much in the mind of Japanese designer Oki Sato of Nendo who has designed the beautifully simple stackable "Twig Chair" at Nest. It can become a stool and adapt to different back supports by adjusting the frame. Nendo uses paper pulp to create smooth solid three dimensional forms demonstrated in the "Wrinkle Washi" light.
In the home of the future water will be used more efficiently and to suit different needs. The award winning "Ametis Ring" shower head by Graff, www.bathroomheaven.co.uk can adjust the flow from gently massaging rainfall to invigorating waterfall without diminishing the flow. The instant boiling water tap from www.quooker.co.uk obviates the need for a kettle and is very energy efficient.
Controlling your heating remotely from a smart phone app is already here but will become increasingly common. British Gas "Hive", www.hivehome.com which costs £199 (including installation) is controlled via an app or text message. It allows home owners to turn on and turn down to 7 degrees both heating and hot water remotely, and you can override a previous setting. You don't need an account with British Gas and it fits most oil gas and electric heating systems.