How to curate your own art collection
October 06, 2016
As the Frieze Art Fair gets underway in London, Whitney Hintz, Curator of Hiscox's art collection, offers tips on how you can best put together a great art collection of your own.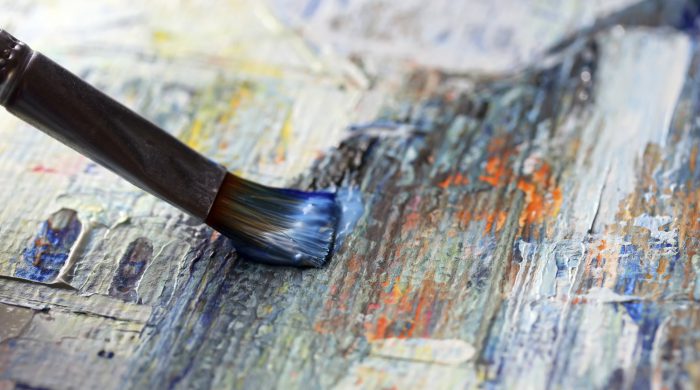 Where to begin?
Visiting an art fair is a good place to start. Frieze Art Fair, for example, which takes place in London in October, showcases some of the world's best art galleries dealing in contemporary and modern art.
But, attending a big art fair can be overwhelming, in which case you could start by visiting local galleries. That can also be intimidating at first, but once you start going a few times you'll realise that the art industry is small and that gallery staff can be very helpful if they see a potential to make a sale. Once you find an artist you like they will happily show you more of the artist's work and provide you with as much information as possible.
If you are more adventurous then you could seek to uncover new talent. Art college degree shows are a great place to discover artists and buy affordable art. You can deal directly with an artist, rather than going through a gallery, and perhaps arrange a studio visit – young artists are eager to meet potential buyers, and every artist wants a patron. Forging a relationship with an artist whose work you enjoy and whose career you follow will make collecting art much more rewarding – and affordable.
What to collect
The best collections tend to be those that have focus and depth, so if you find an artist or medium you love then try to develop a real understanding of them. If you know a lot about a subject then you will tend to buy better pieces. Honing your eye can take time but once you have you will be able to recognise the works that stand out.
Buy what you love, not what you hope will make money
Art is a long-term investment and there is no guarantee that what you buy will appreciate in value. It is easy to be swayed by trends, but what's fashionable right now may not be for long. It can be hard to separate facts from hype: art news websites' 'Top Ten Picks' or 'Artists to Collect Now' can often be misleading. Also, as a first-time buyer it is hard to acquire works by artists that are in demand – there is usually a waiting list, with priority going to longstanding clients or prominent collections.
With art, you're buying something that is going to be in your home, so if you're living with it then you want to like it. If you buy work that you love then you tend to buy better work, because it engages you in a way that buying pieces with an eye on their potential future value doesn't. Good art is timeless.
You should think about where a piece will hang before buying it
In my role as Curator of the Hiscox Collection I have to always think about where an artwork will be displayed before I buy it. There are limitations on what I buy: I can't display installations, video art is tricky to maintain and I don't have the wall space to display large works. You should consider where you would put a piece before you buy it – unless you have a vast storage unit somewhere. After all, what's the point in buying art if you don't have the space to enjoy it?
Know your sources
Before buying a piece, it's important that you know the seller is a trustworthy source. Provenance, signature and style are good indicators of an artwork's authenticity.
Make sure the work is in excellent condition – that's why it's always better to see the work in person, rather than buying it online. Also, compare it with the artist's other work, so you can be confident that you're buying one of his or her better pieces.
Set a limit
Buying art can be emotional: if you see a piece that you love it's easy to get carried away and to spend more than you intended to – or can afford. So set a budget, and stick to it.
I wouldn't encourage anyone to start collecting art by visiting auctions, unless you know the market well and are familiar with the way auctions work.
Also, although I do buy art online I only buy works by artists and from sources that I know well. I am therefore better equipped to make an informed decision.
Always ask for a discount
It is always worth asking. The higher a piece's asking price, or the more works you purchase, the more likely you are to get one. Remember, there's always room for negotiation – everyone wants to make a sale, and dealers will do what they can, within reason (sometimes) to ensure they get one.
Hiscox Home insurance automatically includes £10,000 of cover for your art and collections. Find out more about our art cover.