Why do wines go in and out of fashion?
October 17, 2016
A wine region and grape can be on the top table for years and then suddenly fall from grace. Wine writer Zeren Wilson charts the rise, fall… and rise again of the likes of Chardonnay and Merlot to find out why our tastes change.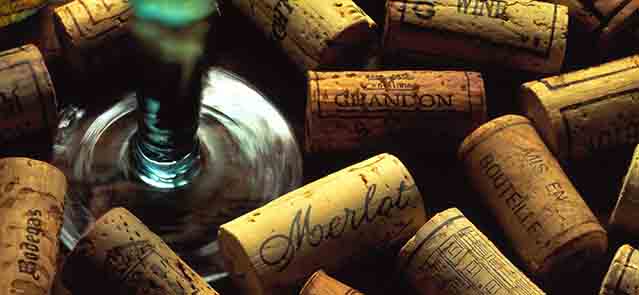 Photo: Alamy
Wine has its changing fashions just like the shifting styles of the catwalk. Grape varieties and regions are in vogue for a few years, then attentions turn to other parts of the globe and certain grapes become the stars of the moment before looking 'so last year, darling'. Who would have thought wine was susceptible to the vagaries of fashion?
The comeback grape
The most maligned grape over the past 20 years has arguably been Chardonnay, acquiring an unenviable – albeit catchy – tag-line that became the call to arms for anyone ordering a glass of white, 'Anything but Chardonnay.'
The ABC brigade were railing against a style of Chardonnay that became a stylistic calling card for many New World wines (Australia and USA being the main culprits). These were typically blowsy and extremely oaky versions of the grape that often teetered into a sickly sweet version of the varietal.
It's an unfair generalisation for a grape that made (and still makes) some of the finest and most expensive white wines on the planet. In Burgundy, the villages of Puligny-Montrachet and Meursault produce exemplars of the style.
Now the pendulum has swung the other way, and winemakers are far more likely to be conservative with their use of oak and pick grapes earlier, meaning that they retain more acidity and freshness in order to make a more elegant, delicate wine.
'When I first started writing about wine in the early 1990s, it was all about Chardonnay, but these were the rather heavy styles that were popular in those days,' says wine writer Fiona Beckett, who runs www.matchingfoodandwine.com. 'Now that the wines are fresher and more elegant, it has staged a bit of a comeback, although you still find people who won't touch it – even among people who say they love Chablis, which is made with 100% Chardonnay.'
The Sideways effect
Similarly, Merlot has been given a good kicking in recent years, immortalised by the petulant rant of Paul Giamatti's wine buff character Miles Raymond in the 2004 film Sideways when he says, 'Now, if anyone orders Merlot I'm leaving.'
At that time Pinot Noir was the lauded grape of the moment in California, and regarded as the savvy choice for anyone who valued the romantic, sensual, aromatic complexity of wine. On that note, Pinot Noir has always been regarded as the choice of poets, dreamers and creatives.
'It's taken years for Merlot to recover from the Sideways effect,' admits Beckett. Yet now, after over a decade pushed to the sidelines, we hear winemakers are focusing on Merlot again, and trying to coax the best out of it.
After all, the most sought after and punishingly expensive wine in the world is mainly made with Merlot: Château Le Pin in Bordeaux. (An average price per bottle is listed on www.wine-searcher.com at £1,844).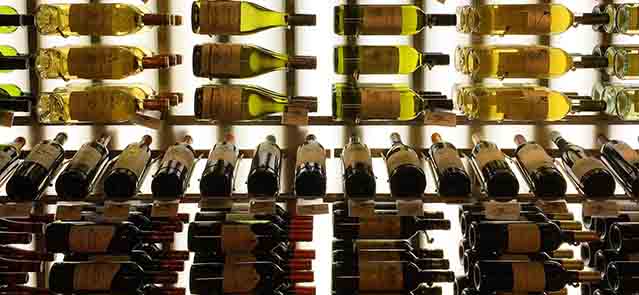 Photo: Alamy
Old and New Worlds collide
The wine scene in the UK had been a relatively staid, ultra-conservative one until the early 1980s. There were immutable truths that were accepted: Bordeaux makes the best Cabernet Sauvignon blends; Burgundy is the source for the finest Chardonnay and Pinot Noir; Rhône is the choice for fans of Syrah and Grenache – the Old World (France in particular) had no challengers to its crown.
Things began to change once Oddbins began importing Australian wine in decent volumes into the UK, and our palates were assaulted by a whole different spectrum of flavours. The floodgates to the New World had opened and choice broadened for the consumer. Perceptions of style and quality were now up for grabs, the new kids on the block vying for our vinous attention.
Rosé is a category that will invariably always be sneered at by some drinkers, the accusation that it's not a serious wine being the main criticism. While this carries some weight in terms of the grand pantheon of wine (it's accepted that rosé will never be the profoundest wine on the planet), the drier, more serious styles made in the Côtes de Provence and Bandol, and increasingly in regions in the New World, are all worthy of a wine lover's attention.
The rise of the natural
There's no doubt that the most popular wine chatter at the moment concerns wines that carry the 'natural', 'organic', or 'biodynamic' flags. These have been shaking up the industry for several years, and are now making their way into the mainstream and onto supermarket shelves.
What constitutes natural, organic or biodynamic is still an ongoing debate among industry professionals, although broadly speaking these are wines made with less chemical additions, both in the vineyard and winery.
'These wines are a reaction to mass production,' says Guillaume Aubert, owner of importer Aubert & Mascoli. 'Consumers today are more informed about where their wine comes from and how it is made. There's a sense of provenance, sustainability. A trust that these are wines coming from the earth, which is comforting.'
We have even had the addition of a new category entirely, that of 'orange wines'. Occupying the stylistic landscape between white and red, these are whites vinified like a red wine, the skins kept in contact with the juice for days, weeks or months, extracting colour, texture and flavour.
You'll now come across these orange wines on restaurant wine lists, in wine merchants and in some supermarkets. These wines have a mind-bending quality when first tasted but it's a new and thrilling experience, worth seeking out and dazzling your dinner party guests with.
The next big thing
'South Africa has made a huge impression in recent years,' says Ruth Spivey, former sommelier and founder of pop-up wine event Wine Car Boot. 'The new generation of winemakers in Stellenbosch, Swartland and Franschhoek are making pure, natural wines with many different varietals and winemaking techniques. The quality coming out is stunning.'
It's never too late for a wine type or region to turn its reputation around after a few years in the wilderness. Like flared jeans or the mini-skirt, things tend to turn full circle. Even Beaujolais, once the signifier of a certain 1970s naffness, has found favour again.
'The rise in popularity of Beaujolais has been driven by minimum intervention and biodynamic wines,' says Angus Macnab who sells wine to restaurants for importer Armit Wines. 'There's a huge amount of distinctive wines coming out of Beaujolais. They are versatile, can be served chilled, and are easy on the pocket.'
So as the unloved wines of yesteryear strike new poses, let's raise a glass of Merlot to our demanding yet slightly forgetful tastebuds.
Zeren Wilson is a writer and wine consultant whose work has appeared in the Evening Standard, The Guardian, Noble Rot and Completely London. He runs the website Bitten & Written