What will the home of the future look like?
June 03, 2015
Kettles and washing machines that harvest energy? Gardens that tell you what to plant? Three generations under one roof? It must be the home of the future…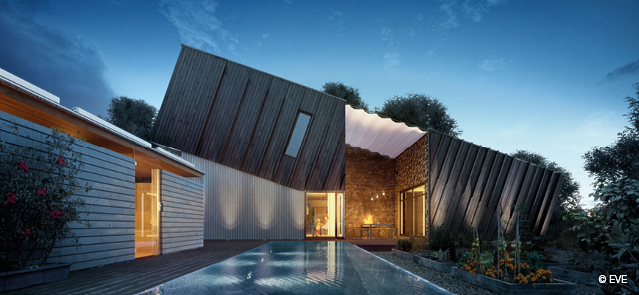 New research released today by Hiscox shines a light on how people will live in the future and shows that, although homes will look much the same as how they look now, their functionality and capabilities will change dramatically.
As well as highlighting the transformative role of technology and the growing importance of sustainability and wellbeing, key findings include:
Dual and tri-hub homes on the rise – more generations living under one roof
Renaissance of the pre-fab – next-generation pre-fabricated homes will be well-engineered, factory built homes that improve affordability and help relieve housing shortages
Growth of energy-positive communities that will generate both power and profit
Evolution of the bathroom as it becomes the nerve centre for health monitoring and wellbeing
Move towards 'accidental minimalism' as even more of what we own becomes virtual
The Hiscox Home of the Future Report 2015 examines what the next 10 years in the home will look and feel like for people in the UK, France and Germany. It shows that technology, sustainability and wellbeing will become even more important in the home, with everyday items working in more efficient and effective ways.
Changing family dynamics
Dual or tri-hub homes will become increasingly common – homes with multiple living areas and adaptable space for different generations. It's what we call the 'one house, two homes' concept as different generations create their own home within a home. This trend is driven by the fact that children are remaining in the home for longer and ageing societies mean more people will have their parents come to live with them in old age. With 12% of British respondents aged over 18 saying they expect their parents to live with them in the future, that equates to around 6.2 million people.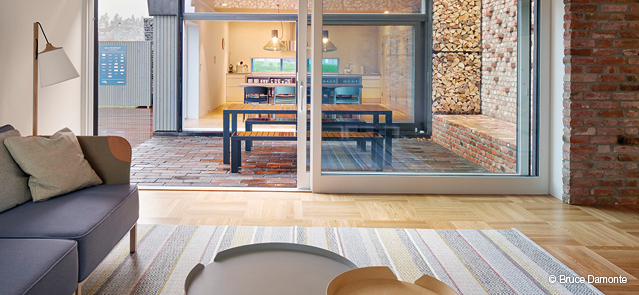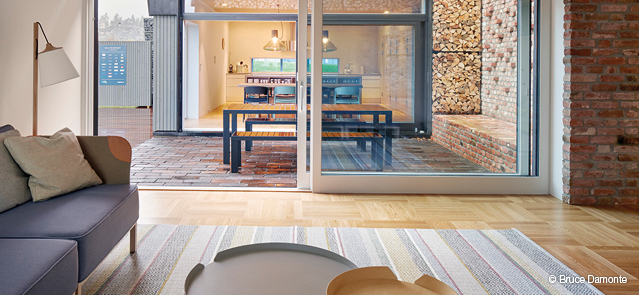 Technology
Technology will give us even greater control of the home remotely as domestic devices are increasingly networked together. This goes beyond simply controlling lighting and heating, or monitoring security while away from the home. In the future, there will be sensors that monitor humidity, noise and smoke variations and respond accordingly, devices that track climatic conditions in your garden and advise you on what to plant, smart washing machines that read the digital identity of an item and wash it accordingly, and home monitoring sensors that raise the alarm if normal daily activity has not taken place such as boiling the kettle or turning on the TV – particularly useful for elderly people living alone.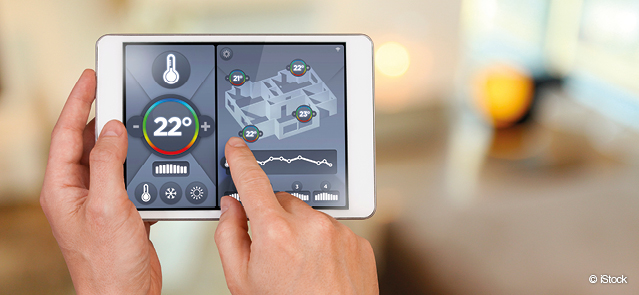 Shift to virtual
As even more of what we own becomes virtual (books, music, films, photographs), we will become 'accidental minimalists' – freeing up space previously allocated for bookshelves and placing even greater importance on the items we choose to display in the home. Less cluttered houses, with less space devoted to storage, will facilitate even more flexible use.
Next-generation pre-fabricated homes
Technology will also give us next-generation pre-fabricated homes – or what is now known as 'modular architecture'. Far removed from the traditional notions of post-war pre-fabricated homes in the UK, these will be well engineered, factory built, more energy efficient homes that help relieve housing shortages – finding a receptive audience among young people struggling to get onto the property ladder.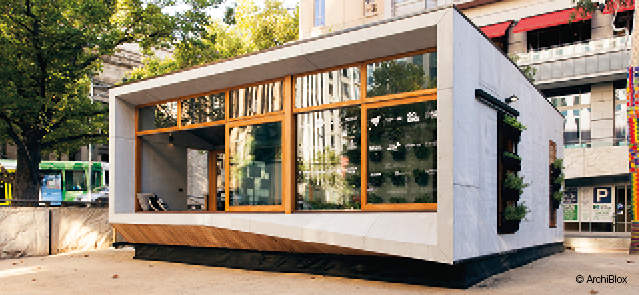 Sustainability
The most innovative architects will build homes that generate more power than they consume and we will see the growth of energy positive communities where hundreds of houses, each with their own solar panels, are able to feed electricity into the grid – generating both power and profit.
This focus on sustainability will also see previously wasted energy harvested – for example, kettles that recover energy from boiling water, or washing machines that use their spin-cycle vibrations to create electricity. Such innovations will reduce energy use in the home.
Wellbeing
The bathroom will evolve dramatically in a similar way to how the kitchen has evolved; it will grow in importance and become the nerve centre for health monitoring and wellbeing. For example, windows and glass cabinets will become interactive screens on which to monitor vital statistics.
Natural and recycled materials
The best new houses will cut through the 'electro-smog' and be built to shield residents from electro-magnetic radiation by installing the connectivity that we demand within walls. We'll also see less harmful materials used in property construction. There will be an increasing focus on natural and recycled materials within the home and a move away from traditional and potentially harmful materials such as formaldehyde in joinery glues, which could be replaced with soy-based glues, and Volatile Organic Compounds in paint. These small changes will make a big difference and as a consequence, houses will be healthier places.
Hiscox CEO Steve Langan commented: "When most of us think of the home of the future, we think of something far removed from what we have currently, but we've found that is actually not the case. The next wave of transformation in the home will be subtle but hugely impactful – kettles that harvest energy from boiling water, washing machines that use their spin cycle to generate electricity, surface treatments that keep room temperatures stable, and wallpaper that removes smells from a room. The home has evolved significantly over a number of decades to the point where we are already able to live cleaner, leaner, better informed lives, and our research indicates this is only set to continue."
Look out for more in our Home of the Future series including:
Odour-absorbing walls, flexible stone, self-build home kits, bendy glass
6 biggest innovations in the home of the future – pineapple sofas included
Can a home create more energy than it consumes? The Home of the Future
To find out how to protect your home for the future, visit our House Insurance homepage