What jewellery to buy for Valentine's Day
February 08, 2018
Forget diamond bracelets, how about an unusual piece of luxury jewellery that not only declares your love on Valentine's Day but also shows some thought and understanding? All you need to do now is work out what kind of jewellery best suits their personality, as Sarah Royce Greensill explains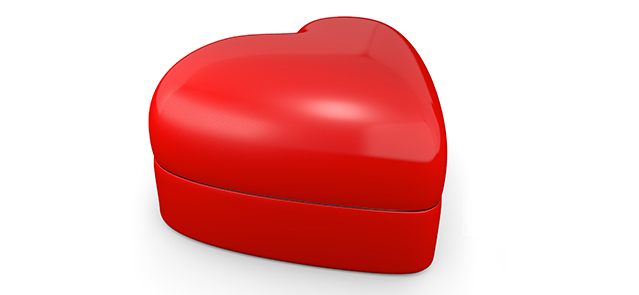 Photo: Alamy
No self-respecting Valentine wants to a receive a stuffed teddy on February 14. Yet, while jewellery is always a good idea, what if that heart-shaped pendant you've seen in an advert comes across as schmaltzy and diamonds really aren't their best friend?
There's a whole world of gemstones out there and if you pick the right one your beloved will wear it forever… and may even pass it on to future generations. Get it wrong, however, and it'll languish in the jewellery box, evoking a guilty pang whenever seen.
The key is research – knowing your loved one's likes and dislikes, identifying their preferences and understanding their aspirations. Our personality profile guide can help you match a piece of jewellery to their exact tastes in order to make this a Valentine's Day to remember.
The Free Spirit
She might be a bohemian type with a collection of crystals, who holidays in faraway, mystical lands and has a penchant for discussing her Saturn return. Or perhaps she longs for her free-spirited earlier life that's been usurped by deadlines and mortgage payments.
Either way, appeal to her spiritual side with jewellery that carries deeper meaning, such as Foundrae's 18ct gold and enamel pendants and cigar band rings, each one emblazoned with an ancient symbol representing an inner characteristic – from strength to karma.
Or look to British-born Lebanese jeweller Noor Fares, whose collections are informed by her studies of ancient mythology and symbolism. Fares uses motifs from various cultures and religions, such as the protective evil eye and Buddhist seed of life pattern, rendering them in colourful, contemporary jewels that work everywhere from Kathmandu to the King's Road.
The Classic Romantic
Does she have bookcases full of rom-coms, a fondness for love letters, a jewellery box brimming with sentimental backstories? They are all signs that your beloved is a classic romantic. But opting for the closest pink and/or heart-adorned jewel won't do.
The classic romantic's most cherished belongings are those that carry emotional significance, so think about the story behind the gift. Scour antique jewellery stores to find a vintage piece that features her birthstone, perhaps, or a watch made the year she was born.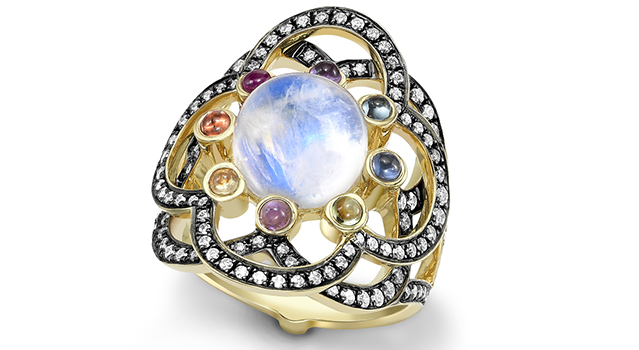 Vintage diamond earrings from Bentley & Skinner
A string of pearls will appeal to her classic tastes – Mikimoto was the originator of cultured pearls and offers the highest-quality specimens. Drop into conversation the Mikimoto necklace that Joe DiMaggio bought Marilyn Monroe on their honeymoon in Japan. And don't forget to include a heartfelt, handwritten note.
The Arty Type
Her dream Valentine's date is a trip to one of the Tate galleries followed by an arthouse film, and your house is full of cutting-edge design your parents don't entirely understand. Your art-loving other half is perhaps the most likely to be put off by any Valentine's cliché.
Instead choose a one-of-a-kind wearable masterpiece from an under-the-radar jeweller. Hemmerle specialises in mixing 'everyday' materials such as iron or aluminium with rare, unusual stones whose value is only recognisable to those in the know. It produces just 200 pieces per year, all entirely handmade and each a one-off, available only at its Munich boutique or selected art fairs.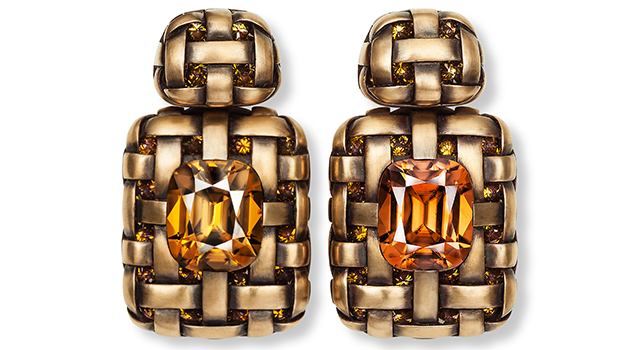 Mixing the everyday with the rare, these Hemmerle earrings feature zircons, diamonds, bronze and white gold
Brazilian jeweller Silvia Furmanovich's work is similarly difficult to come by. Each piece is a miniature work of art, featuring hand-painting by Indian artisans, wood marquetry by Amazonian masters or flowers preserved in lacquer. As jewellery expert Joanna Hardy wrote on Instagram: 'You need money to buy diamonds but you need style to buy Silvia Furmanovich.'
The Minimalist
Take a look in your beloved's wardrobe. Is it full of seemingly identical white shirts, black tailoring and navy jumpers? Camel coats and plain white trainers? Are visible belongings forbidden in your immaculate, monochrome home?
Like their clothes, the Minimalist's jewellery is expensive but never showy. You'd be flabbergasted at the price of those barely perceptible slivers of diamonds that adorn her earlobes, fingers or neck (never all three at once). It's likely some of them are by Repossi, every minimalist's spiritual jewellery home.
Repossi's architectural, contemporary jewels are worn by the likes of Tilda Swinton and Isabelle Huppert. Choose from the tattoo-inspired Berbere ring in plain gold or with a smattering of diamonds, or an edgy ear cuff. You can even nod to the Valentine's theme with the Coeur d'Antifer ring – a subtle heart-shaped band that'll only reveal its romantic side when she wants it to. Because no one said minimalism doesn't have a heart.
The Cool Girl
You get the gist: steer clear of cliché-ridden 'romantic' motifs – and you're right. However, there's an exception to every rule and, in this case, it's that novelty jewellery is never cool… apart from when it's cool.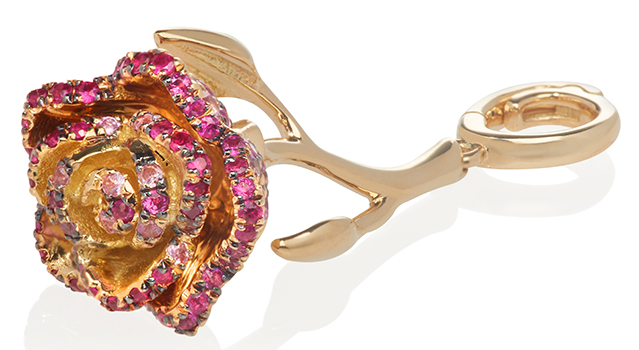 Stay in vogue with The Vampire's Wife X Annoushka wild rose charm
If the object of your affections has a fondness for garish Gucci patterns and 90s-style jeans, she has her finger on the fashion pulse, and will find the right kind of Valentine's-themed jewellery not only stylish but endearing too.
You don't have to understand it, just know that heart-shaped pendants aren't acceptable, unless it's one of Jessica McCormack's gemstone-studded heart rings on a chunky gold chain. Declarations of love in jewellery form are out, unless from the Stephen Webster x Tracey Emin collection, which sees Emin's trademark romantic scrawls rendered in gold and diamonds.
And cutesy charms are also verboten, unless it's a sapphire-studded rose by British jeweller Annoushka, designed in collaboration with fashion label The Vampire's Wife. Fickle creatures, these fashion folk – but these gifts will ensure you're firmly in vogue.
Sarah Royce Greensill is Jewellery and Watches Editor for The Telegraph
Find out more about our jewellery cover