The ultimate guide to progressing your white wine palate
December 13, 2016
Honest Grapes' Tom Harrow on discovering new fine white wines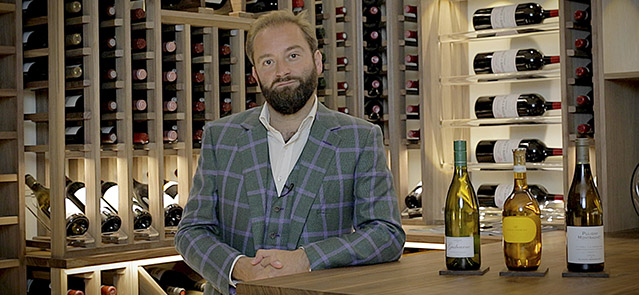 In the second installment of our ultimate guide to fine wine, Honest Grapes' Wine Director, Tom Harrow, discusses how to progress your palate, once you've found a white wine you love.
Using a typical white Burgundian Chablis as his starting point, Tom takes us on a journey to the similarly cool climes of Kent in the UK. Here, thanks to the chalky terroir, a 2013 Gusbourne Guinevere Chardonnay conjures the same gently oaked minerality.
Next, Tom heads to the Old World of wine – to a similar grape, called Cortese, grown in Piedmont, Italy, at the Villa Sparina.
Finally, he looks to the higher end of the budget. A French 2009 Chardonnay, from Chateau de Puligny Montrachet, reveals deeper, yet quintessentially Burgundian characteristics.
Watch more in our ultimate guide to fine wine series including tasting
Find out more about Honest Grapes
Your wine collection is automatically covered up to £10,000 with our contents insurance