The ultimate guide for the lone traveller
August 05, 2016
For those who like to spend their holidays exploring new vistas just by themselves, here is our guide to the best places to visit around the world if you're thinking of flying solo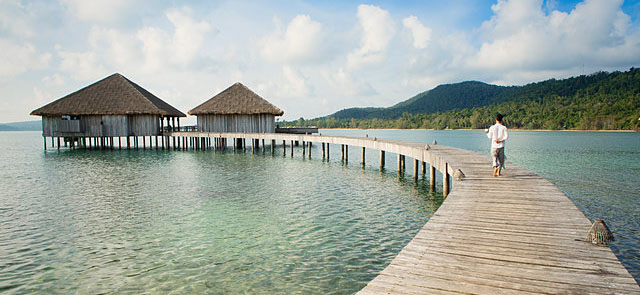 Photo: Alamy
Solo travel is on the up. A 2015 study commissioned by Visa and conducted by Millward Brown, a leading global market research and brand consultancy firm, found that of the 13,603 travellers surveyed across 25 countries, one in five had travelled alone on their most recent leisure break.
Andy Fairburn is not surprised. The marketing manager for Solos Holidays, the first company to specialise in solo breaks when it began operating in 1982, says: 'Today there are more single people, there is more choice and, crucially, there has been a change in people's mindsets with regard to solo travel. It is now considered a liberating and positive experience, with solo travellers enjoying the freedom and flexibility that a solo status affords them.'
Since launching their website in 2008, Solos has recorded an increase of almost 60% in people booking their holidays alone. Those that prove most popular are among their 'ClubSolos' trips, which ensure the hotel you stay at will only be filled with other single guests, allowing holidaymakers the opportunity to meet other lone travellers.
'Solo travel also provides a better opportunity to create new friendships than travelling as a couple or group ever could,' says Fairburn. 'Many people who travel solo make friendships that last for the rest of their lives.'
So, what type of holiday is best if you want to come back with new friends rather than just selfies? And which totally solo pursuits are available for those who really like being alone? We look at some of the options for single travellers.
Rest your mind and body
If you're looking to switch off and reboot, consider booking a flight to Nepal and checking in to an ashram. Traditionally reserved for monastic communities, ashrams have gone commercial and you can now seek out healing in a luxury setting.
The Anánda yoga retreat and spa in the Himalayan foothills of northern India is set in acres of greenery and comprises 70 luxurious rooms, each with a pleasing view. Therapy and activity options include yoga, Ayurvedic and detox programmes. While at the Ananda you'll feast on a health-conscious, vegetarian diet and there's a spa and pool on the property too.
Beaches and Bhuddists
There's more to South East Asia than resplendent beaches, but they are a good place to start. Travel company Black Tomato offers an excursion that includes the UNESCO World Heritage capital of Luang Prabang in Laos, where you can participate in the sacred Buddhist tradition of offering alms (come early in the morning bearing gifts of food).
You can then embark on a river cruise that includes a cookery course against a backdrop of lush green limestone mountains and gilded temples. After Laos you'll journey to Song Saa, a luxury private island off the coast of mainland Cambodia, where you can pretend that you're Robinson Crusoe himself in perfect seclusion.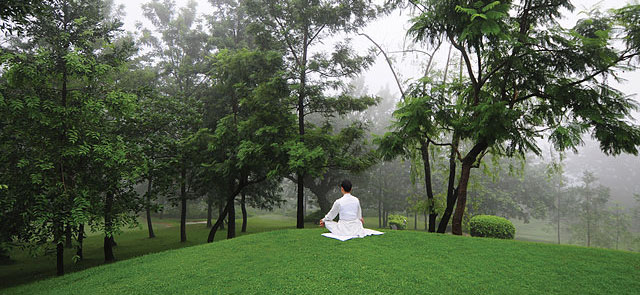 Photo: Alamy
Wilderness adventure
If you're after an experience that really challenges the body, consider being guided through the Scottish Highlands by an expert. Wilderness Scotland offers hiking, canoeing, camping, cycling, sailing or photography breaks in the undulating natural wilds of Scotland. Their customisable holiday-builder tool allows you to create exactly the kind of holiday you want, without compromise. 
Cruise with confidence
Cruise companies have finally woken up to the fact that unattractive surcharges applied to single travellers don't boost bookings, and have begun to add cabins dedicated to single holidaymakers. The Majestic Line recently began reserving two of their seven cabins for singletons on each cruise, and has dropped single supplement charges. Their boat trips take in the coast and islands of north-west Scotland.
Zegrahm Expeditions followed suit in 2015, eliminating the single supplement on three of its trips and plans to do more in 2016: a circuit of the Black Sea; a visit to India, Sri Lanka and the Maldives; and a circumnavigation of South Georgia Island are just some of the options.
Dig your own scene
Always fancied yourself as a history buff, but never managed to turn your passion into a reality? Founded and run by expert archaeologists, Andante Travels could be the answer, letting you jet off to discover the history of fascinating classical sites such as Pompeii, Thrace, Rome and even the Mayan ruins of Mexico.
With Andante, you'll get exclusive access to sites of interest, an education from industry experts, no single supplements added unless specified by the local hotel and guaranteed access to local cuisine as part of the trip. Travelling with a small group of around 18, a tour of this kind will allow you to develop your interest – and you'll be travelling with others who share it.
Island festival of fun
Ready to meet a like-minded soul at an architecture class or on the yoga mat one morning? The idyllic Croatian island of Obonjan in Croatia has been uninhabited for the past decade, save for a lone caretaker named Mirko and his dog.
This year, however, Obonjan opens as a festival island, inviting just 800 people at a time to watch live bands in the forest, take part in wellness, art and design classes, enjoy boat excursions on the crystalline Adriatic Sea and just generally relax. Luxury accommodation in the form of glamping tents and cabins is available for solo travellers as well as groups.
Shop 'til you drop
The heady souks (open-air marketplaces) of Marrakech are something everyone should experience at least once, and actually this kind of shopping trip is best experienced solo, as you can really concentrate on doing your best haggling if it's just you doing the talking.
Boutique hotel El Fenn, a jewel-toned riad with a leafy courtyard near the main Djemaa el-Fna square, offers respite from the hustle and bustle. Outside of the city, make sure to squeeze in a visit to the Majorelle Garden, which were lovingly restored by the French designer Yves Saint Laurent.
Luxury travel specialist Cox & Kings doesn't add supplements for solo travellers on many of it trips, to Morocco, for example, and offers week-long trips that include large-group dinners in case you do want to get acquainted with a new face or two.
So whether you're beach reclining or mountain climbing, a solo holiday is a fantastic way of making new friends or – if you'd prefer – an opportunity to indulge in a week or two of total seclusion.
Find out more about Hiscox travel insurance