The truth about complicated watches
October 27, 2016
Do you want a watch to just tell you the time or would you also like to know the altitude you're flying? We look at the market for minimalist and function-rich watches to see which kind best suits your wrist.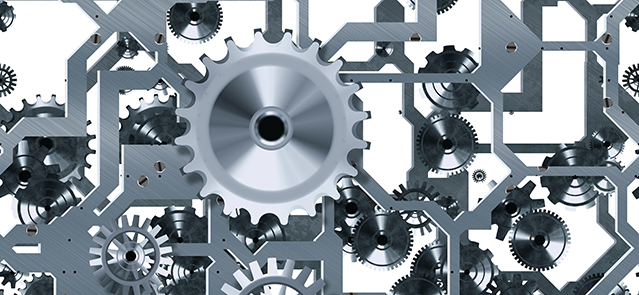 Photo: Alamy
When you look at the timepiece on your wrist, what do you want to know? Am I late? Are they late? How long until my train? Or do you need more – the time on the other side of the world, to record laps, something about the phases of the moon, or to track how deep underwater you might be?
Simpler times
Watch design, be it of a simple hour and minute kind or of a multifunctional 'machine', has evolved greatly over recent years, partly inspired by ties to the fashion world – Boss and Armani both produce well-reviewed pieces – where form is just as important as function.
'I think most customers are making decisions based on brand, aesthetics and design, rather than complications,' says Eric Wind, vice president, senior specialist of watches at Christie's auction house.
A recent example of a desirable stripped-down, single-function watch is Rado's update of its sleek Ceramica. Coming in all-black or all-white, it's fashionably minimalist and easy to read, with no 'complications' beyond hours and minutes. It's also a limited edition of just 700 – so very much of the moment.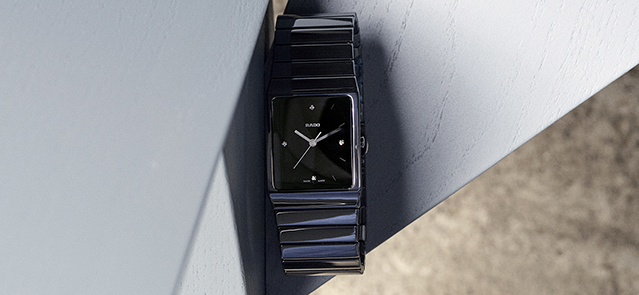 Photo: Rado's sleek Ceramica comes in all-white and all-black
'There seems to be a trend for smaller watches and still a strong demand for limited editions,' observes Giles English, co-founder of British watchmaker Bremont. The timepieces Giles produces alongside his brother, however, are somewhat less pared-down, and often inspired by the vintage aircrafts their father, a pilot and aeronautical engineer, loved and flew.
'Bremont set out to create classically styled watches that work in the boardroom or up Mount Everest,' says English. One such watch, the Boeing BB247-TI-GMT, will not only tell you the seconds past the minute but 30-minute and 12-hour readings, along with a 24 GMT hand. It's also water resistant to 100m.
Complex moments
For something a little more 'souped up', watch fans are turning to MB&F, which doesn't produce timepieces so much as 'horological machines'. Founded by ex-Harry Winston bigwig Maximilian Büsser, MB&F's creations look more like time machines than time tellers.
MB&F's Legacy Machine (LM) Perpetual – one of the more restrained in its oeuvre – looks impressively complication-rich, and displays all manner of functions including hours, minutes, day, retrograde date, month, retrograde leap year and power reserve.
'We consider a watch as mechanical art: a miniature kinetic sculpture designed for your wrist,' notes Charris Yadigaroglou, chief communications officer at MB&F.
If you find the LM a little demure, take a look at MB&F's MoonMachine, which displays the hour on one dome and minutes on a second dome, with moon phases depicted by dual moons rotating under a Korona ring. Definitely one for those who want their watch to be noticed.
Where to start
So, what kind of timepiece is right for you? Christie's Wind advises, 'It all depends on the occasion and personal preference. I do think that it is best to start a collection of fine watches with a simple time-only or time-and-date watch – something that can be worn everywhere… to the office, interviews, black-tie events.'
Wind suggests a Jaeger-LeCoultre Reverso, for instance, as an excellent first fine watch. 'You can have something like a Casio G-Shock or Luminox for more rugged activities when needed,' he says. 'A watch collection can be built over time to accommodate for various activities and functions.'
For function-rich watches, Wind namechecks long-established, prestige brands. 'There are all kinds of crazy complications in wristwatches today, including watches that track the positions of the planets and show star positions from a specific location.'
Photo: MB&F's MoonMachine displays the hour on one dome and minutes on a second
Wind points to pocket watches – such as the Patek Philippe Henry Graves Supercomplication (delivered in 1933), the Patek Philippe Calibre 89 (introduced in 1989), and the Vacheron Constantin Reference 57260 (introduced in 2015) – that include an array of absolutely amazing complications. 'The Graves, for example, shows sunrise and sunset times, the Calibre 89 shows the date of Easter each year, and the Vacheron has the Hebrew perpetual calendar with 19-year cycle that shows the date of Yom Kippur.'
How many of these functions ever actually get used is questionable, but they're always fun to talk about and show off to friends.
Invest in your lifestyle
Of course, when considering your next watch investment, your lifestyle will dictate whether it should be form- or function-based. Do you want something that tells the time but also says that you're interested in design (such as the Ceramica) or do you need it to perform specific tasks?
'The world time or GMT function can certainly have some potential use for frequent travellers,' says Wind. 'Of course, dive watches with high water-resistance can be useful and are generally built very well, so they are great watches to wear and use.'
And if you're particularly sporty, you might want to consider a watch with a chronograph for timing activities – a split-seconds chronograph has always been useful for timing races of all kinds, including car races and horse races.
Yadigaroglou at MB&F has advice of a different kind, for would-be watch investors. 'Avoid buying something just for "status" – buying a watch simply because some celebrity has been paid to endorse it, or attempting to impress people with a prestigious, expensive brand. Instead appreciate the craftsmanship and human genius that goes into a well-made mechanical watch.'
We offer tailored watch cover as part of your Hiscox home contents insurance cover. To find out more about how to get high-value insurance for your watch or designer timepiece, check out our Jewellery cover page.