The rise of luxury craft
November 17, 2016
Drawing upon local materials and artisan skills to produce stunning objects that tell a story, the market for luxury craft items is on the up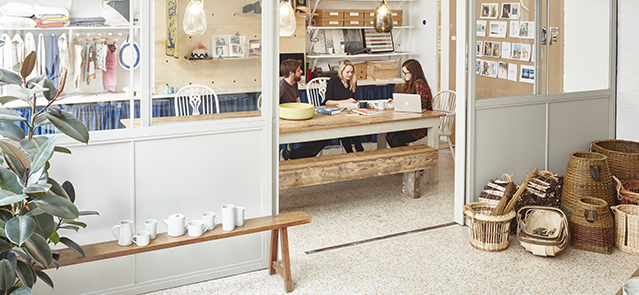 'In the last decade there's been a resurgence of interest in craft,' says Natalie Melton, one of three co-founders of The New Craftsmen, a bright, white-walled showroom in north Mayfair that sells beautiful British craft and represents the makers themselves.
Currently working with around 150 craftsmen and women, The New Craftsmen also offers bespoke services, giving interior designers and private collectors the chance to own a design that is both deeply rooted to British skill and truly unique. 
Inside the cavernous period building just off Oxford Street, it's all hustle at The New Craftsmen. The Christmas collections have arrived by the box-load and three assistants are sorting through the cardboard and wadding, carefully unpacking an exquisite collection of pastel-hued hand-blown glass vessels and arranging them on a table for Catherine Lock, creative director, and another co-founder to sift through.
Some of the collections will be repacked later this week and shipped to Miami ahead of Design Miami / Basel, where The New Craftsmen is curating a penthouse apartment in collaboration with Craft Council UK and interior designer Natalia Miyar.
Unique luxury
There is something beautiful to look at everywhere in the shop, from Georgia Kemball's hand needle-felted pink and gold mohair and merino throws (£950) through to large scale vintage linen cushions decorated with hand embroidered insects by Kirsten Hecktermann and The Royal School of Needlework (£450).
A 19th century-style wheel-thrown speckled ceramic piggy bank by Douglas Fitch (£100), competes for your attention over a finely crafted oak and woven straw warming cabinet by Gareth Neal and Kevin Gauld (£12,500).
'This is a really exciting time for us,' says Melton, 'we've just finished styling the new Burberry flagship on Regent Street and next week I'll be heading out to Miami. It's a great time for craft.'
Melton met the co-founder Mark Henderson while running a Walpole mentoring scheme for craftsmen. The pair realised that the marketplace for high-end craft was disorganised and often limiting for craftsmen and women, who would often find it difficult to find buyers who really understood their offering and price points.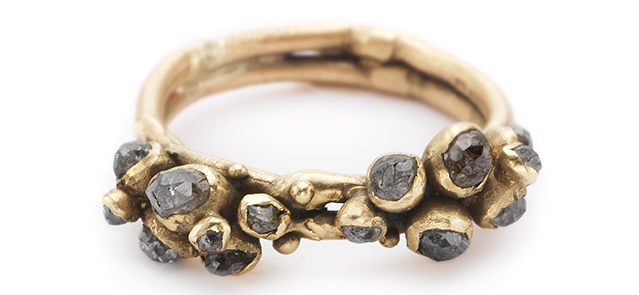 Photo: Gareth Hacker
Premium in provenance
For Melton, customer interest in an object's story and provenance, coupled with technology has certainly helped to enable any craftsperson – even those working in the wilds of Dorset – to find an audience today.
'But it's also this idea that as consumers we should be buying less but buying well. I think people are realising that you don't need dozens and dozens of cheap mugs if four really beautiful ones with an interesting story will do.'
This 'less but better' effect has its roots in the food and fashion industries, where provenance and skilled tailoring have all but taken over from fast food and mass production for some. Furthermore, there is also increasing consumer demand to make purchasing more ethical.
In a study commissioned by The Crafts Council in 2010, Morris Hargreaves McIntyre found that crafts presented an opportunity for consumers to buy 'desirable, luxury goods without compromise on ethical issues such as sustainability, human rights and fair trade,' as well as the chance to own something authentic and connected to place.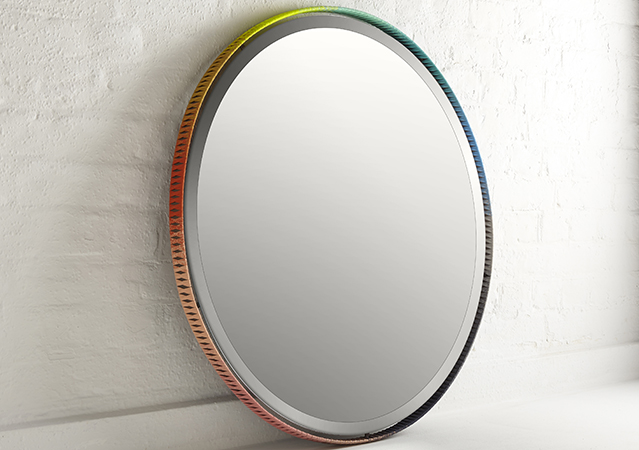 Photo: Gareth Hacker
Part of the story
'I think we cater for a broad audience here,' says Melton. 'You could come to The New Craftsmen and buy a hand-thrown mug for £40 but equally you could go away with a beautiful and unique mouth-blown glass bowl that cost you thousands.'
Melton gestures towards a large circular mirror hanging on the wall behind her, a collaboration between framers John Jones and textile artist Aimee Betts, one of The New Craftsmen's makers. Around the circumference Betts has braided a rainbow effect chord that she's knitted on a sewing machine.
'With all of the pieces we sell you're not just buying a design but a story of how and why that piece was made. I think that the audience who walk through the door here range in age and economic means, but there's a common interest in wanting to surround themselves with objects that really matter to them.'
Find The New Craftsmen at 34 North Row, London, W1K 6DG