The real luxury in transformative travel
July 31, 2017
Transformative travel challenges you to explore yourself when you go on holiday. Find out how these life-changing experiences are helping travellers find new perspectives and cultural connections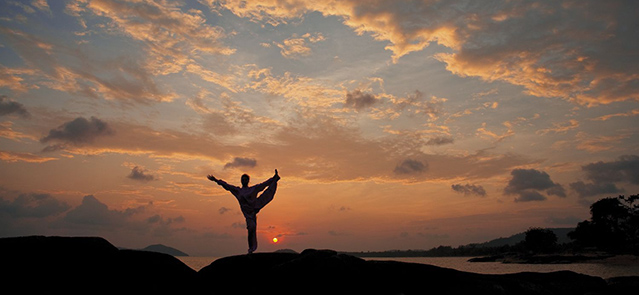 Looking for a destination to help you get off the grid? Photo: The Kamalaya Wellness Resort in Thailand
Did you know that we're in the midst of a fundamental shift in the way we explore the world? Where mindfulness, engagement and reflection are now standard for the modern traveller, 'transformative travel' is taking it one step further with its emphasis on meaningful, lasting change. From species-saving retreats to exclusive artisan workshops, we dissect the latest buzz phrase to enter the luxury travel lexicon.
New perspectives
Like experiential travel, transformative travel seeks to connect travellers with nature and native cultures. However, according to Samantha Mullen, Head of Product and Partnerships at Quintessentially Travel, transformative travel appeals to holidaymakers who are also seeking a shift in perspective and self-development.
'Travellers are looking for a destination that helps them get off the grid, unwind and ultimately, reboot,' says Mullen. Particularly, she says, among successful females who are wanting to book a solo journey to focus on their personal development and, essentially, slow down to speed up. 'In today's fast-paced world, it's now one of the most valuable ways to spend time away from the everyday.'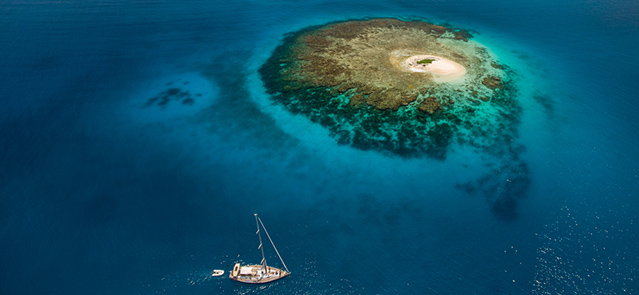 Explore while you learn on a Panama sailing and embroidery trip. Photo: Karim Iliya for Thread Caravan
One prospective traveller approached Quintessentially about taking a holiday before a big move to a multinational company as CEO. Between jobs, she wanted to take her first solo trip, leaving husband and children at home in order to clear her mind and reset.
Avoiding the traditional fly and flop holiday, Quintessentially sent the high flyer off to Bhutan with a few of her favourite books. The itinerary included a climb up Tiger's Nest monastery, a perspective on the Himalayas from COMO Uma Paro, time in the paddy fields of Lobesa, and a visit to Chele La Pass – the highest motorable road in Bhutan at 3,988 metres. No pampering or over-indulgence, just a purely authentic experience that would challenge her perspective on life and prepare her for the challenges ahead.
New connections
'It's easy for people to feel disconnected – commuting to a job they aren't passionate about, not having enough time to be with the people they love or do the things they enjoy,' says Caitlin Ahern, founder and CEO of The Thread Caravan. 'People want to feel more connected – to other people, to their experiences, to the things that surround them in their everyday lives. Transformative travel helps provide that connection.'
Thread Caravan is just one of a new breed of travel companies to offer authentic cultural experiences. Trips include one-on-one sessions with indigenous weavers in Guatemala, mescal-makers in Oaxaca and embroiders in the Guna Yala islands.
For Luis Cárdenas, a ceramics trip to Oaxaca in Mexico allowed him to not only appreciate its architecture and history but also understand how the local community sustains itself. 'I see these pieces as more than just souvenirs: they are utilitarian pieces that have stories behind their construction and serve a deeper purpose in the culture of the place.'
For Thread Caravan, transformative travel is about connecting holidaymakers with the place they've been to at a fundamental level. 'It's important travellers understand that, for example, the textiles they may see being created are made by a parent who can send their kids to school with that income, using materials that are sustainably sourced and don't create a ton of waste,' says Ahern.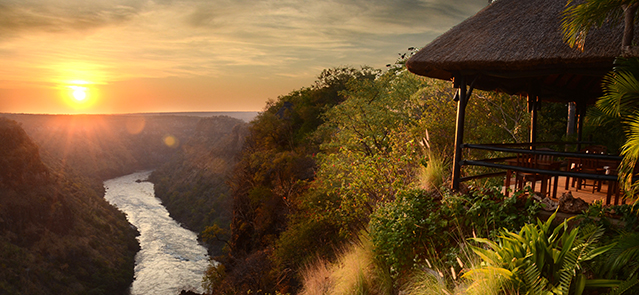 Connect with yourself as the mighty Zambezi thunders 250 metres below. Photo: Evergreen Escapes International
New relationships
Time-poor professionals are no longer content with a couple of panorama beach photographs – the measure of a good vacation is in the intensity of the experience. For Jake Haupert, founder of Evergreen Escapes and co-founder of the Transformational Travel Council, going on holiday isn't a passive experience, it's about going on an adventure and getting your hands dirty.
For one Evergreen traveller, an eight-day, action-packed adventure to Jordan profoundly changed his outlook on life. After a bit of prompting he decided to approach the trip 'as a chance to gain a vantage point from which to view the bigger picture of my life, and actively define and pursue the person I wanted to be'.
For six days, the transformative traveller hiked and biked the deserts around Petra, through the expanses of Wadi Rum. He then conquered Jabal Umm ad Dami, the highest peak in Jordan, before stopping for two days of reflection at the edge of the Dead Sea.
'Perhaps the most valuable connection though… was a connection I made back to myself,' he says, adding that on his return home, he made a plan to become a better partner, a better father and a better person. Connecting with his parents once a fortnight, he now rides a bike to work twice weekly, does something extra for his wife each month and takes the lead on his son's bedtime routine.
In an age of package holidays that tend to offer little in the way of surprise or discovery, travellers are increasingly looking for experiences that break the mould. Transformative travel has come of age.
Find out more about Hiscox travel insurance