The Family Heirloom
September 05, 2019
One of our customers got the shock of her life when she lost a treasured family heirloom at uni. Luckily, some out-of-the-box thinking brought the claim to a happy conclusion.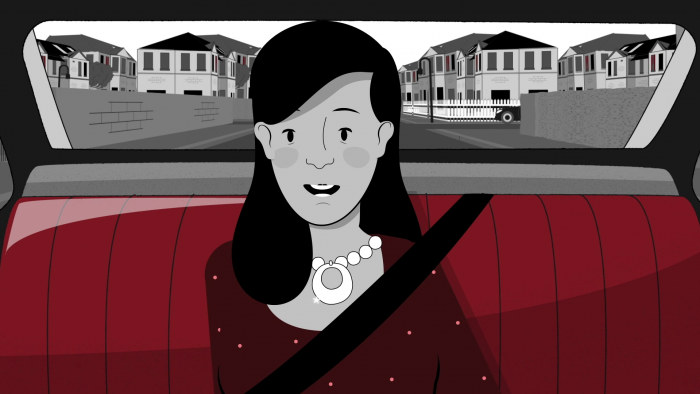 How do you replace the irreplaceable?
That's what we had to figure out when one of our customers couldn't find her beloved necklace.
The necklace in question, which was gifted to our customer by her aunt, had been in the family for three generations. And now it was gone. It had pulled a Houdini on campus at the worst possible time — just when our customer was due back home for the end of term holidays.
The necklace was covered under a Hiscox home policy, so our customer could claim up to £15,000 for it. But this was a one-of-a-kind piece that carried much sentimental value. No amount of money could remedy the loss.
Luckily, at Hiscox we're used to thinking outside the box. Or, well, outside the jewelry box in this case. It's the reason 91% of our customers[1] say they're very satisfied with their claims experience.
We hired a designer to recreate the necklace from photos our customer gave us. And an experienced jeweller worked off a 3D-printed replica to create a new necklace identical to the one our customer had lost.
No-one could tell the difference. And our customer breathed a big sigh of relief: "I'm so grateful to everyone at Hiscox for all their help and for suggesting a solution I'd never have thought of. It's like it never happened!"
Well, that's what we are here for.
Hiscox offers different home insurance products. Please check your policy documents to confirm the coverage you have in place.
Interested in one of our products? Call us on 0800 247 1902 or from overseas, call +44 (0) 1904 618 200, or visit our website's home insurance section for more details.
---
[1] As per a Watermelon Research survey of 2229 Hiscox customers held between March 2018 and March 2019