The easy way to declutter
May 17, 2017
Is a clutter-free home just the result of a weekend tidy-up or is it more of a state of mind? Three decluttering gurus explain how to create more space for living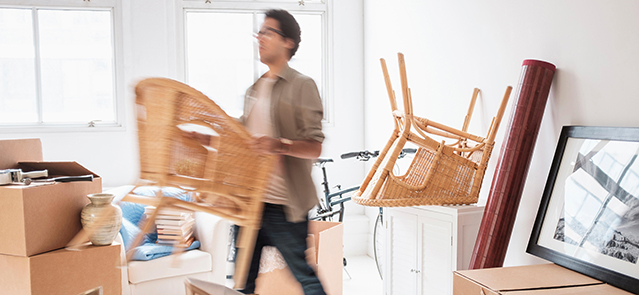 Photo: Alamy
You may feel that your new kitchen extension is the envy of the neighbourhood, but is the rest of your home filled with objects acquired over the decades whose origins are now shrouded in mystery?
Our Hiscox guide to decluttering proves that there are plenty of ways to not only tidy, but transform a space. Whether it's being more selective about your book collection or keeping a clothes quota, here are the best ways to streamline your home.
Start with what you have
It might sound obvious but it's a point that's often lost amid the fog of reorganisation: sort what items you have before you go out and buy more.
This is particularly pertinent when it comes to storage space. After all, storage is just a prettier way of hiding the things you don't need. Don't be tempted to buy new shelves for items that you will be likely to bin when it comes to the nitty gritty of decluttering.
'You'll be surprised after a declutter how much storage your home has,' says Vicky Silverthorn, author of Start With Your Sock Drawer and founder of You Need a Vicky. 'Less stuff means less space is needed.'
Start by picking up five things at a time and finding places for them. If you're at a loss as to where they belong, then perhaps it's time to let them go. One common strategy is to take the 12-12-12 challenge: choosing 12 items to throw away, 12 to donate and 12 to keep.
Reimagine the space
Remember that decluttering isn't only about throwing things out. Arranging your things in a way that makes sense can sometimes result in a refreshing new look. According to Seana Turner, creator of the Seana Method, 'Decluttering isn't about getting rid of things, it's about making space for the things you love. Don't focus on what you feel you need to get rid of, focus on what you want to keep.'
Take cushions for example; two contrasting patterns and colours can look more cluttered than a trio of complementary shapes and shades. Likewise, items on a display cabinet or bookshelf with matching hues or materials give a more cohesive look.
Always a work in progress
Rome wasn't built in a day. And it's unlikely your own slice of paradise will take shape after a single mammoth session.
A whole day dedicated to decluttering will leave even the most avid of cleaners frustrated and forlorn. 'Professional organisers can blitz for you but if you are working on an area yourself do not underestimate how long it may take,' says Silverthorn.
Better to tackle the problem room by room or in bitesize chunks for maximum efficiency and minimum inconvenience; that way each tidy corner is a motivational mini victory.
It's also important to understand that decluttering isn't a one-time affair. Schedule dedicated time to the task so that the same old problems don't resurface.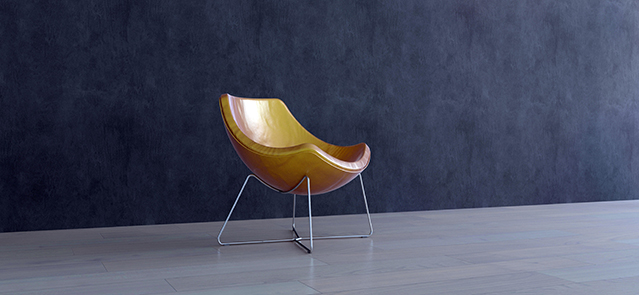 Sometimes the best policy is to be brutal with your possessions. Photo: Alamy
Live in the now
Minimalism is king: that's the mantra of Joshua Becker, who created the site Becoming Minimalist and preaches the value of owning fewer possessions. In Becker's words, belongings were not adding value to his life, but rather subtracting from it. Sometimes the best policy is to be brutal.
Things like setting a clothes quota or throwing out books you haven't read for a decade are easy wins.
'Live in the now,' says Turner. 'If you have things around you that represent endeavors you previously enjoyed, but no longer pursue, let them go. It is natural to move through phases in life, and our belongings should reflect our current interests.'
Checking in with yourself now and again ensures that your home reflects who you are rather than who you were. There's a place for items of historical or sentimental importance. Just make sure what you keep isn't due to habit or over-familiarity.
Undressing the wardrobe
Often the trickiest nut to crack is the wardrobe. It can seem that no matter the clear-out policy there's always a lesser-spotted jacket, coat or dress languishing at the back.
The Oprah Winfrey Closet Hanger Experiment is one potential solution. Popularised rather than created by the talkshow host turned media mogul, the idea is to hang all your clothes on hangers facing in the reverse direction and switch them around only after they've been worn. That way you know which items you can safely throw away or donate after six months.
No matter what methods you choose, the decluttering process should focus on celebrating the home rather than dismantling it. Contrary to popular opinion, decluttering is about creating a space that reflects who you really are, not just throwing stuff out.
Find out more about Hiscox building and contents insurance. Individual items or sets up to £15,000 are covered as standard – you don't need to list them or buy separate cover.