Take a tour round the Home of the Future
July 13, 2015
Ever wondered what the average home might look like in 2025? According to our Home of the Future research it won't be too dissimilar to this…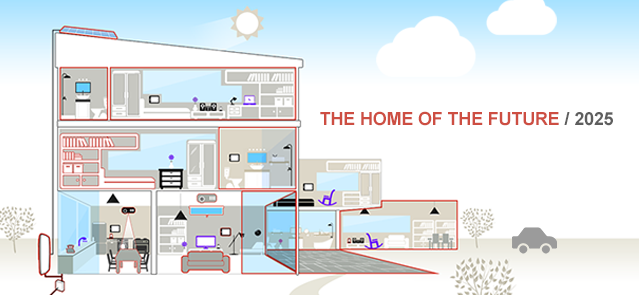 From TVs you can roll up and sofas made of pineapples to spa-like bathrooms and three generations living under one roof, we'll see some pretty big changes in the home of the future according to our recent research report.
To find out what your home might be like in 2025 visit our Home of the Future hub and take a tour round our virtual home where you can click on the items in red to find out more.
Dream home? Dystopian nightmare? Air your views with the share buttons on the hub page.
To find out how you can protect your home for the future visit the Hiscox Home Insurance page