Six kitchen gadgets for outdoor eating
August 14, 2014
Picnic or barbecue like a pro with these handy gadgets.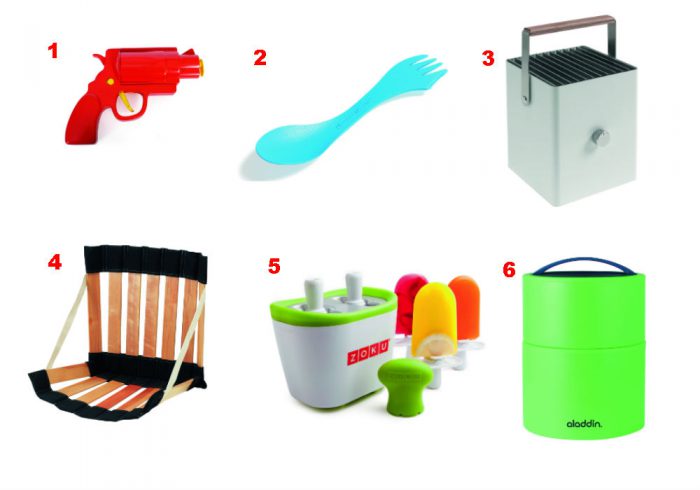 1 Condiment Gun: Feeling saucy? See off your steak (or barbecue rival) in style. £15.99, www.firebox.com
2 Light My Fire Spork Original: Chevin Trek Nifty spoon-fork-knife combo. £1.98,  www.chevintrek.co.uk
3 Cityboy Picnic Grill: Practical and portable, this sleek grill cooks as good as it looks. €159, www.finnishdesignshop.com
4 Stol Portable Chair: Enjoy the great outdoors – without the backache. £29.99, www.ergolife.co.uk
5 Zoku Duo Quick Pop Maker: No electricity is needed for this ice-lolly maker, which will freeze ice lollies in under seven minutes. £36.95, www.selfridges.com
6 Aladdin Bento Food Flask: This food flask keeps food warm for up to five hours and cold for four. £22.99, www.johnlewis.com
DID YOU KNOW
A Hiscox Home Insurance policy also covers the barbecue and garden furniture, up to £5,000. As well as accidental damage, this also includes damage caused by storms and theft.
Planning a barbecue or picnic? Get tips from the professionals with our guide to alfresco eating.