Raise your glass
November 04, 2014
Corney & Barrow wine buyer Rebecca Palmer guides us through how the discerning buyer can choose their wines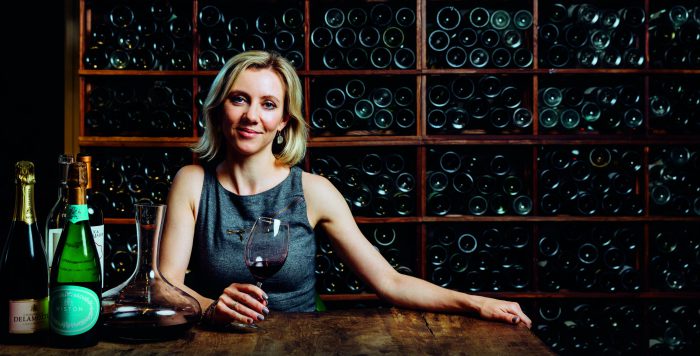 For most of us, autumn means getting head down into work. And across Europe it's the time of year when wineries gear up for the harvest and pray that heavy rain won't damage their carefully tended, slow-ripening grapes.
Happily for wine lovers, quality has never been better, and there's never been more choice. Most wine in the UK is bought as part of the weekly supermarket shop, but beyond that there's a world of independent wine merchants offering a varied and exciting range, via shops in your local area or online.
It's thanks to buyers like Rebecca Palmer that we have such choice at our fingertips. Associate director and buyer at established London wine merchant Corney & Barrow, Rebecca's job involves selecting many of the wines retailing under £40 – making her and her team responsible for 350 wines, from around 100 producers.
"It's like wine speed dating"
Rebecca spends 40-50 nights away every year, travelling the entire wine world, from Chile to Champagne. It can be gruelling – visiting a winemaker in December to perfect the blend for Corney & Barrow's house reds entails hours in a chilly cellar trying up to ten different combinations of 40 base wines for each of the ultimate eight to ten final wines.
When it comes to deciding which wines make the cut, a meeting of minds is essential: "The producers who have the edge are those with lovely, well-priced wines and a real pride in what they do. But they also need the humility to seek to understand our customers' needs. This applies whether we're talking about a one-man band producing a few barrels in a garage or a grand family estate."
In an unusual buying trip last year, Palmer found her perfect wine match at a Barcelona event designed to bring together buyers seeking new wines and wineries seeking an agent.
"It was like speed dating – I had 30 appointments with different producers, all in the same hotel, 40 minutes per appointment with five minutes in between. It was strange – never knowing whether I'd be entering an opulent suite or perching at the end of a single bed!
"I was looking for a Provençal rosé, and as soon as I tasted Tour de L'Evêque, I knew the ingredients were all there."
Future wine predictions
Even so, Palmer would never place an order based on a single tasting alone. "We taste all the wines at least three times, in different situations – they must consistently over-deliver."
So what's exciting her at the moment? The English sparkling wine scene, for one. "The best examples are fabulous. They're softer than Champagne, so really drinkable – it's like a gentler expression."
Continuing the sparkling theme, she predicts a big future for Italian Moscato d'Asti too. "It's low alcohol (around 5.5%), frothy, sweet and great value. And so delicious – when I tasted our new Moscato, it was like jumping into a swimming pool of lemon sorbet."
REBECCA'S GREAT WINE BUYS
Budget:
Tour de L'Evêque, Côtes de Provence Rosé 2013 (£10.95) Pale pink, fresh and crisp. Class at a great price for Provençal rosé.
Blow-out: 
Wiston Estate Brut NV (£24.95) Classic blend of all three Champagne grapes from a small family winery in England's rolling South Downs.
Bank: 
Psi, Ribera del Duero 2010 (£22.95) Perfect for cellaring, but also drinking beautifully now if you can't wait. Made by renowned Pingus winemaker Peter Sisseck, but without the haute couture price that this great Spanish winery usually commands.
For more on starting a wine collection, read Bedales Wines' Mario Sposito on how to store your wine.