How to frame and hang pictures
August 21, 2014
Careful positioning on a wall and flattering framing can make all the difference says writer and interior designer Hugh St Clair.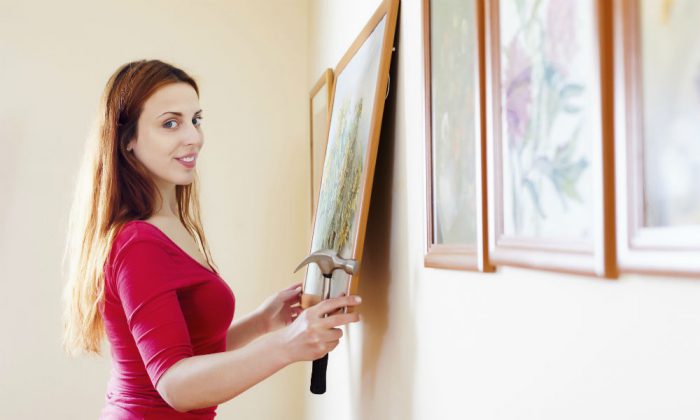 Autumn is art fair season, meaning there are lots of opportunities to buy new pictures. If you're looking for something new you can try places such as the 20/21 International Art Fair, The Multiplied Art Fair, PAD Fairs, and the Frieze Art Fair, but a new acquisition will probably need integrating with the rest of your collection.
Often picture collections may include portraits of a relative or inherited watercolours. In this case, maybe some rearranging or reframing is needed to give new life to well-loved pictures.
Why you need framing
The two books to inspire are, the Art of Framing (Rylands Peter and Small) and Creative Walls, (Rylands Peters and Small). Framing, of course, is to a certain extent driven by fashion.
Simple black, silver or bleached wood frames are popular today and can tie in the old with the new. Picasso, of course. famously used Old Master frames for his work but these can be expensive and difficult to find today, although not impossible.
Interesting pictures may need something more than the local framer can offer. The Lacy Gallery has over 1000 antique frames from the 16th century to the present day, while Wiltshire-based Philip Elletson will take moulds from his collection of antique frames and fit them to a customer's painting.
When framing a watercolour or print, Elletson recommends a mount of minimum of three inches, even for a tiny brightly coloured modern work which could have more.
Some pictures don't need frames – an old oil of flowers or landscape found in a charity shop benefits from removal of a cheap frame. It can then be mixed in easier with watercolours and prints. In Georgian times country homes had print rooms – unframed images were pasted directly to the wall. Thanks to high quality photocopying this can be achieved today.
Achieving the best results through hanging
My main gripe about picture display is that they are often positioned too high. Go for the eye line of a woman rather than a tall man.
The rules on mixing frames and styles have been greatly relaxed these days. In fact putting together and eclectic mix of mediums and periods is encouraged by interior designers.
There are many ways of arranging. Some people advocate centring the large ornate frame and surrounding it by smaller pictures and others say to bring a balance to the group the largest should be placed off centre.
A simple and effective pattern fits small pictures adjacent within the dimensions of the largest picture. This works well by having two sizes of gap between the pictures – the largest gap separates the main picture and half that should be the distance between the small pictures. A four inch and two inch margin is a guide.
Sets of prints look stunning very close in a square or rectangle shape in similar simple thin frames, while odd prints can be unified by using the same coloured mount and frame.
If you have panoramic, such as group school photos, these could be moved to a low ceiling corridor to draw you eye to the light space at the other end.
When all the above is considered lay out your display on the floor, measure and photograph. It is much easier to adjust them there. If the whole thing is too overwhelming there are experts who can help give your pictures a new lease of life.
Read more from Hugh on getting the best out of your home by opening up small spaces to the light.
Guest writers may post on this site. The views, opinions and positions expressed within these guest posts are those of the author alone and do not represent those of Hiscox or its employees. The accuracy, completeness and validity of any statements made within these guest blogs are not guaranteed and we accept no liability for any errors, omissions or representations or any liability regarding infringement of intellectual property rights. Our social media house rules which also include details on how to contact us about any concerns you have regarding our social media channels, can be found here.