How to use light and art to open up small spaces in your home
August 14, 2014
Small spaces don't have to mean claustrophobic box rooms says writer and designer Hugh St Clair.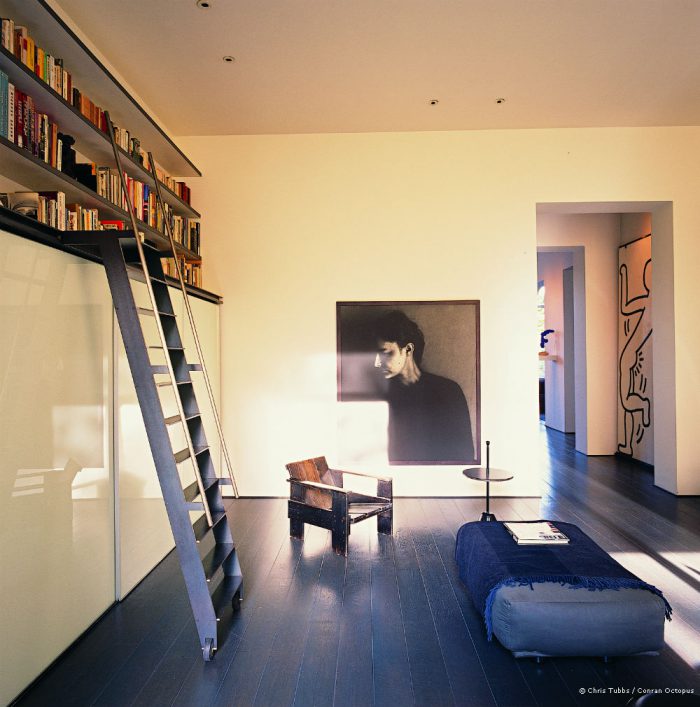 Whether you're downsizing because the children have grown up, want a metropolitan apartment near the office or live alone, a compact energy efficient home is a sensible choice. We better get used to living smaller – the average floor space of a new home in UK is 818 square feet, compared to France, where it stands at 1,200 square feet.
The growing population of London and South East puts pressure on space and high prices ensue. However it is certainly possible to maximise the potential of a small space with clever configuration and decoration.
Firstly though, rigorous discipline, organisation and tidiness are something to aim for. Buy few but good quality objects and display them well for impact. Pass on loved, but not needed treasures for someone else to enjoy via EBay or an auction house. As Terence Conran, who started his life in London in a single rented room 3 metres by 3.7 metres (10ft by 12ft), explains in Terence Conran How to Live in Small Spaces (Conran Octopus) "size need not inhibit personal expression."
Here are a few pointers on how create a perfect personal small home or even a small box room that feels light and open.
Get your colours and fabrics right
You should paint the house or room a pale soft colour so that the walls are pushed back. Look at Paint and Paper Library Architectural Colours. If the walls and ceiling are same colour there is no appearance of boundaries which gives an impression of increased height and width. However the skirting should be a slightly darker shade to delineate so you don't feel you're in a box.
Furnish with fabrics that are light and plain or with simple and delicate patterns. A Roman blind with vertical stripes will draw the eye upwards – you can choose from an extensive collection at Osborne and Little . A seemingly taller small area will suddenly not seem so small. Curtains hanging on a pole about six inches above the window frame will make the window seem taller and achieve the same effect.
Choose furniture that is elegant open and lightweight. Don't go for heavy dark chunky wood, but rather light-coloured or painted pieces with tapering or find splayed legs 1950s style. Hand a full length antique mirror to enlarge the room and reflect light.
Storage should not be a problem. Floor to ceiling shelving or pale coloured fitted cupboards with sliding doors offers greater space. Their height will draw the eye upwards again. Adjacent to a sofa an upholstered ottoman, a painted wooden box or basket with a lid can double up as a coffee or side table.
Above all don't clutter. Choose small but striking objects. For example a maquette or small sculpture on a table won't get list in a small room. The Sladmore Gallery has small artwork, such as Edouard Martinet's Butterfly (above) scaled down to table top size. Gallery Pangolin sells more plinth suitable abstract work by Robert Aberdein and Anthony Gormley. Coloured art glass of differing heights arranged in small groups with space around them is very smart and glamorous. New and emerging artists in glass and porcelain can be found at Contemporary Applied Arts London.
Hugh St Clair is an experienced arts and design journalist with work published in numerous British and international magazines and newspapers. He has edited and written four books on paintings. He trained at Sothebys, before working as a consultant to Ralph Lauren Homes division. He currently works as an interior design consultant and advises and promotes overseas  galleries setting up temporary spaces in London.
Picture credit: Chris Tubbs/Conran Octopus