Old versus new in the ever-evolving art markets
March 24, 2016
Last year's Hiscox Art Trade Report suggests that although technology has had some impact on how art is being bought, most people still prefer consuming and buying art 'in the flesh'.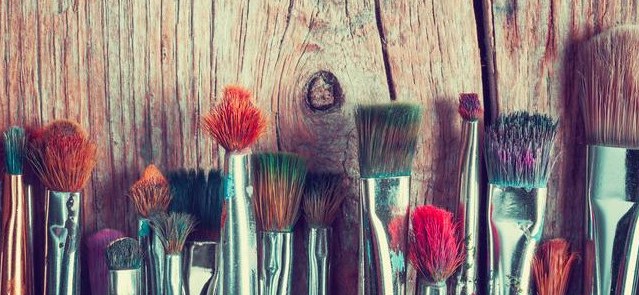 With figures from the Art Trade Report showing that 48% of online art buyers still prefer viewing art in galleries, we wanted to learn more about the effect that the rise of technology and the internet has had on the art world.
Who better to talk to than a key figure in the shaping of digital arts. Sue Gollifer is an artist and curator, as well as the Director of ISEA International (formerly the Inter-Society for the Electronic Arts), which organises the annual International Symposium of Electronic Art.
"One of the things that does happen, and it's happened to me," she tells us, "is that people do get intimidated by art galleries sometimes. You know the Bond Street kind of thing; the woman behind the desk looking at you. I do remember thinking, 'Should I be here?' And I certainly wouldn't buy anything. So maybe the online thing provides people with the opportunity to buy works of art in a positive way."
The online art market: A whole new world
Perhaps the global online art market is rising so rapidly – the Art Trade Report tells us from £0.64billion ($1billion) in 2013 to an estimated £1.72billion ($2.64billion) in 2015 – because it's accessible to newer and bigger audiences outside of traditional spaces. This theory rings true when you look at the facts.
Results show that a sizeable 45% of respondents surveyed as part of the 2015 Art Trade Report admitted to feeling that buying from an online art platform is less intimidating than buying from a physical gallery or auction house. This is up from 38% last year, indicating that the internet is opening up the art market to those that otherwise might not have ventured into it.
It's not over yet: The power of art in the flesh
Although the popularity of buying art on the web is rising, the online art market is still small in relation to the overall art market. Gollifer sheds some light on why this might remain so in the future:
"I personally enjoy going to openings and networking with friends, and actually looking at the work; you need to see the stuff. It's a bit like when you buy an item of clothing online and it doesn't fit you or look right when it arrives.
"What you see on the screen and what you see in a virtual gallery of work isn't necessarily what you get, and it can become a bit like interior decorating, rather than exploring a passion for knowing about the artist and what they're trying to do, and the history of art to a certain extent."
What you see online might not be what you get
With 91% of the online buyers surveyed in the 2015 Art Trade Report revealing that they'd bought from a physical gallery or auction house before venturing into the online art market, it's evident that Gollifer has a point. She mentions a time when she had her own screen prints exhibited in the Bank Side Gallery. The gallery used a picture of her print in their follow up newsletter, raising an interesting point of discussion:
"They'd enhanced the colour on it," Gollifer tells us. "So although the work itself was in the gallery, and it was exactly the same piece of work on the newsletter – it wasn't really. It just made me realise that you could technically alter the original; make it bigger, make it smaller, make it pink, print it on canvas if you like – but then where is the art work in the end?"
This highlights an issue with the online art market that will never apply to art in a physical space. Is what you're seeing an accurate representation of the piece you're buying? And is something lost in the experience of browsing and discovering art online as opposed to witnessing the work in the flesh?
Gollifer suggests that if it's the history, motive and passion of the artist that you're interested in – maybe you've already experienced their work in the physical space – it doesn't really matter if what you get when you buy online isn't like-for-like with what is delivered. If, however, you're looking for a decorative piece for a blank wall, you may be more disappointed.
An art market powerhouse
A future in which most art is bought online appears unlikely based on available evidence. However, the worlds of online and offline are clearly cohabiting already. The powerhouses of Sotheby's and eBay formed a partnership: in April 2015, under Sotheby's redesigned online auction strategy. High value items including jewellery, watches, wine, prints and photographs were successfully auctioned online via a live-stream service, demonstrating that such innovative partnerships could be what the future holds for the art industry.
From the ease of internet auctioning to the experiential power of the virtual art gallery, we can look forward to a very attractive future, where relationships can blossom between the online and offline art worlds.
Find out more about Sue Gollifer and the ISEA .
Look out for the 2016 Art Trade Report coming soon.
If you're an art collector and have works in your home that you'd like to protect, you may benefit from Hiscox art insurance.