Let the sunshine in
August 14, 2014
Three interiors experts share their favourite way to give your home that new-season glow.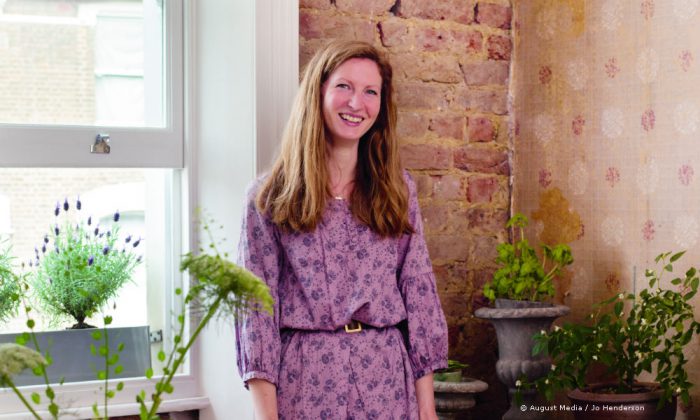 Abigail Edwards
Top tip: Bring the outdoors in
"The nicest way to bring light in to your home is to bring the outdoors inside," says stylist Abigail Edwards (pictured) of interiors blog abigailedwards.com.
"Hang simple, floaty white voiles at your windows that will flutter in the breeze when the windows are open. Fill window boxes with lavender and rosemary so the fragrance drifts through your home. Introduce colour with vases of fresh-cut flowers, choosing mixed stems rather than formal-looking structured bouquets."
Ros Anderson
Top tip: Strip back your furniture
"I have memories of Mum rearranging the living room furniture for summer and now I do this too,'"says interiors journalist Ros Anderson, who writes at myfriendshouse.co.uk.
"The sofa that sits close to the fire for cosiness in winter gets pushed back against the wall, and the dining table moves into the bay window so I can enjoy natural daylight. The rug that kept out drafts is packed away and the white floor is completely exposed. A reshuffle of furnishings can make a room feel entirely different and it doesn't cost a thing."
Melinda Ashton Turner
Top tip: Embrace summer's colours
"As the weather changes, so should our interiors," says stylist and blogger Melinda Ashton Turner from The Colour Field.
"Signal the change of season in your entrance by hanging a painted canvas – as large as possible – of your favourite summer colours. Flowers are another wonderful touch, instantly injecting colour, bringing an interior alive and lifting your mood. Subscribe to a weekly flower delivery – you'll look forward to opening the post at the end of the week."