How to take a private holiday
June 06, 2017
Ever wanted to go on a holiday that has all the frills but none of the crowds? If you're keen to get as far away from the madding crowd as possible, here's our guide to private holidays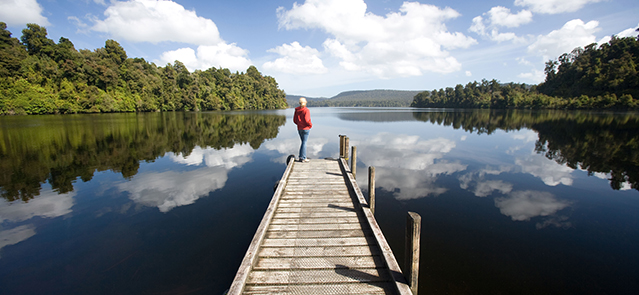 Photo: Alamy
Is it too much to ask for a beach with only your towels on the sun loungers? Or how about a sunset without anyone else obscuring the view? From tropical retreats to desert huts, we look at how to get away from it all in style.
Creating castaways
No image captures the imagination quite like the classic island retreat. So it's no surprise then that private islands are the go-to choice for professionals young and old.
From Tagomogo, a Mediterranean pearl just 900 metres from Ibiza, to Tetiaroa, a breathtakingly beautiful atoll in French Polynesia, there are hundreds to choose from. Docastaway is one of a new crop of companies catering to the wannabe castaway in all of us.
'Finding desert islands isn't that difficult,' says managing director Alvaro Cerezo. 'The challenge is making the experience possible for our castaways.' If harvesting coconuts and making a fire is your bag, Docastaway can give you that Robinson Crusoe feeling. And if roughing it is a bit much, a dedicated team will ship supplies over to you.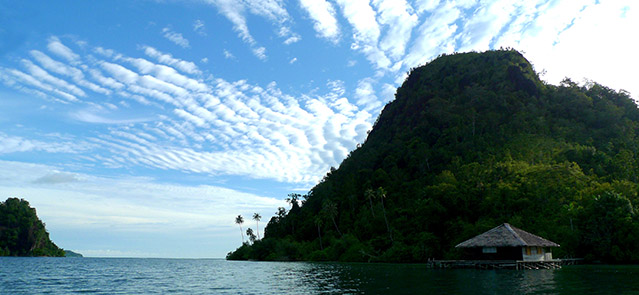 Docastaway caters for the wannabe castaway in us all. Photo: Docastaway
Sand escapism
Alternative retreats like the Erg Chigaga Desert Camp in Morocco appeal to those of us who would like nothing more than to escape the drudgery of the working week and completely unwind.
Surrounded on all sides by the magnificent sloping dunes of the Sahara, the campsite merges Berber design with a few ultra-modern comforts to create a desert paradise. After all, if it's isolation you seek, what better place than the middle of the desert?
Breakfast is served under the morning sun and dinner at a fireside under the stars. 'It's therapeutic,' says the camp's owner Nick Garsten. 'Just the raw elements, gazing into nothing, enjoying the majestic night sky. It's the ultimate detox.'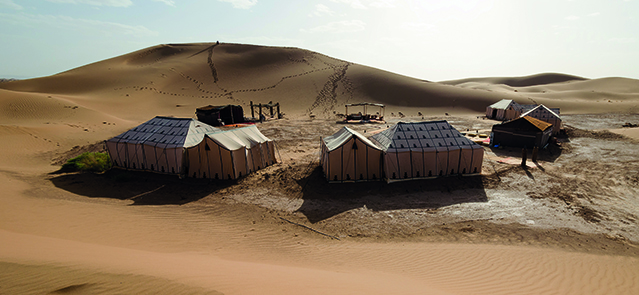 Morocco's Erg Chigaga offers a luxury desert camp experience. Photo: Nick Garsten
Silence is golden
Sometimes adventure isn't so much about escaping but enjoying the simpler things in life. Eco-tourism is proving increasingly popular, particularly among younger generations.
Projects like Kolarbyn in Sweden manage to keep the world at arm's length without leaving you too isolated. The lodges, which are all built entirely from natural materials, have been dubbed Sweden's most primitive hotel.
Malin Bruce, a nature guide who runs the Kolarbyn Eco-Lodge, says that 'people visit for the silence, the back to basics do-it-yourself feeling and the near nature experience'.
Nature reserved
Being at one with the earth doesn't necessarily mean confining yourself to a teepee in the woods. And when it comes to reinventing nature tourism, there are few projects more ambitious than Alladale in the north of Scotland.
Here visitors can admire their surroundings from the comforts of a Victorian manor, smack bang in the middle of a 23,000-acre wilderness reserve.
The ambition? To reinvigorate interest in the Scottish Highlands by restoring native flora and fauna to the estate and allowing things to take their natural course.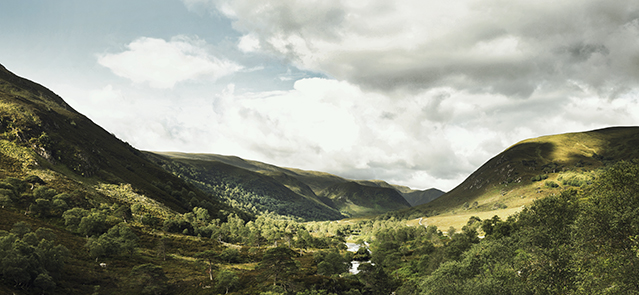 Experience the splendour of north Scotland at Alladale. Photo: Max Milligan and Katherine Jane Woods
One with the wilderness
The love-in with nature isn't just a European phenomenon. At Three Camel Lodge, still the only luxury eco-lodge in the Gobi Desert, the ambition is to share in the beauty and spirit of the place without destroying it.
The property recycles its organic waste to local farms and takes pains to preserve the population of Gobi plants and animals through its partnerships with townships and scientific research bodies.
Each building is faithful to the traditional ger housing of the Mongolian nomad, and the result is an accommodation like no other from which guests can plug into that rarest of things: the wilderness.
Spiritual hideaway
As we look to get our health fix and unplug, retreats with a wellness focus – particularly yoga – have flourished.
The Kripalu Center for Yoga and Health in Stockbridge, Massachusetts ranks among the best yoga retreats in North America – if not the world. If there's not a programme for you out of the 800 on offer, then the grounds themselves should help. Hiking trails, a lakefront beach and state-of-the-art facilities are all within easy reach.
Those who prefer something a little more traditional might like the International Center for Yoga Education and Research in Puducherry, India. Here yogis must comply with a strict vegetarian diet, do away with alcohol and make do with limited contact with the outside world. So it's not for everyone.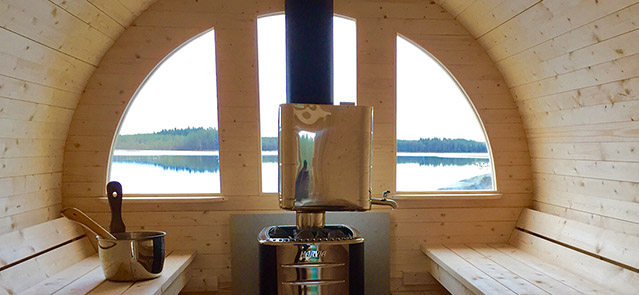 Combine eco-tourism and solitude in Sweden's most primitive hotel. Photo: Kolarbyn Ecolodge Nya-bastun
Searching for solitude
If staying in one place isn't your bag, another alternative is to explore a path less travelled.
It's one thing to climb the crowded slopes to Everest Base Camp, but it's another thing entirely to walk the Mountains of the Moon in Uganda or the Routeburn Track in New Zealand. At least then you're guaranteed a moment to yourself.
The Peaks of the Balkans is a relatively unknown route that explores the rugged mountains and sprawling pastures of Albania, Kosovo and Montenegro, all while incorporating a rich tapestry of Balkan culture. Hikers can stay with locals in homestays or find solace when and where they please in one of the route's many rustic inns.
No matter your preference, know that there will always be a place for you and your loved ones to unwind. Space travel may be one Virgin Galactic flight away and castle retreats may be ten-a-penny on Airbnb, but few experiences are as rewarding as going off grid.
Find out more about Hiscox travel insurance