How to look after your home at Christmas
December 18, 2015
It is easy to forget how vulnerable our homes can become at this festive time of year. We give some seasonal tips to keeping your possessions safe and sound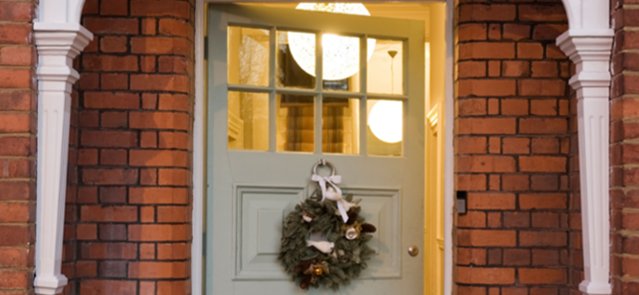 Photograph: Alamy
We've all heard the stories of overloaded fuses blowing under the pressure of an ambitious Christmas lights display, but what about the more subtle domestic dangers?
'Stormy weather is probably the greatest threat to our homes in the winter,' says Gareth Gwyn-Jones, Property Claims Manager at Hiscox. 'But people often forget this when putting up their outdoor Christmas decorations. Should a storm hit, hefty ornaments could quite easily be thrown against the house, causing windows and patio doors to smash.'
When decorating the outside of your house, make sure to fasten down your trimmings properly. If a bad storm is approaching, bring the heavier objects back indoors until it has passed.
Seasoning the firewood
While nothing says Christmas like a roaring log fire in the living room, if you're planning to use home-cut firewood make sure that it's properly seasoned before you bung it in the log burner. Firewood needs to have a water content of below 20% before it can be burned in the home, otherwise it will cause a build-up of creosote in the chimney. Creosote is a highly flammable substance that once lit can quickly turn into a life-threatening chimney fire.
'It's a case of being careful about what you burn,' says Gareth. Softwood cuttings like pine need to have been dried for a minimum of six months, while hardwood varieties like oak need at least a year. 'Be sure to hire a professional chimney sweep at the start of the season to make sure there are no potential blockages.'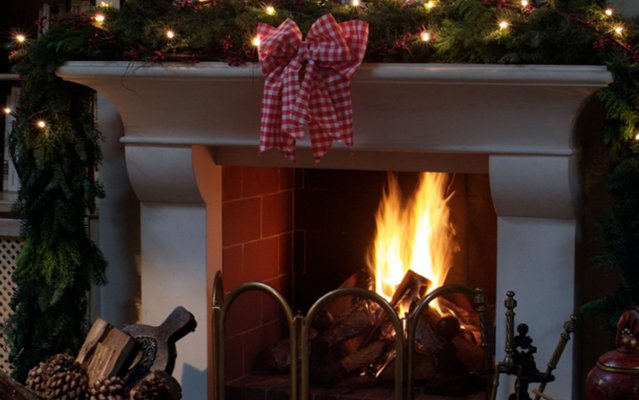 Do you know the water content of the wood in your fire? Photograph: Alamy
Christmas tree invitation
As tempting as it may be to stockpile presents under the Christmas tree weeks in advance of the big day, Gareth suggests waiting until the night before to display your gifts. 'It may look festive, but it's an irresistible invitation for opportunistic burglars,' he says. 'It makes it much easier for somebody to take everything in one fell swoop. Why not try hiding the bulk of your presents in a wardrobe and bring them out later on.'
Equally, Gareth warns against the folly of promoting your fun-filled Christmas schedule on social media. 'If you're going away for Christmas try not to promote it too much on Facebook or Twitter,' he says. 'It could easily alert people to your absence.'
'Ultimately, these are all good practices to adhere to at any time of year,' concludes Gareth. 'But at such a busy time of year as Christmas, it's especially important.'
Read our top tips about how to protect your home from the perils of escaped water