Holidays that keep you fit
January 11, 2017
An overseas excursion isn't just an opportunity to visit exotic locales and sample new cultures, it can also be a fantastic way of getting in shape as our health conscious holiday guide reveals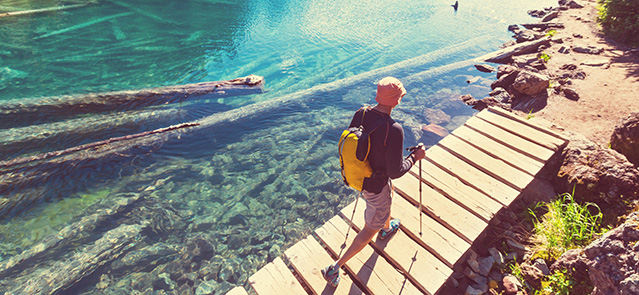 Photo: Alamy
If your every waking hour is spent at a desk, then perhaps lounging on the beach isn't exactly your perfect idea of a break. While lavish hotels, luxury dining and long shopping trips are still firm favourites for discerning travellers, increasing numbers are expressing a preference for more experiential travel.
'In terms of growth, the adventure travel industry is expanding tremendously,' says Mark Thomsen, Marketing Manager at bike tour specialists Trek Travel. 'We've found people don't want to be locked up in a tour bus for a week. They yearn to experience their surroundings while also being active. Luxury travel is really the icing on the cake.'
According to the Virtuoso Luxe Report, more of us are buying into ideas that take us outside of our comfort zones and off the beaten path. It's no longer enough to soak up the sights at a leisurely pace.
And with everything from reef diving to mountainside retreats on the menu, the adventure segment gives travellers a chance to keep fit while relaxing in style – surely a new year's resolution that anyone would want to keep?
Test your physical limits
Exotic locales like Iceland, Chile and India are seeing a sudden influx of individuals, eager to sample something a bit different and push their physical limits.
One trip, organised by Trek Travel, takes travellers across the 'rolling volcanic wonderland of the Icelandic backcountry', with highlights that include a ride through the lava fields, fissures and mosses of the majestic Blàfjöll mountain range and a trip into in Eldgjá, the largest volcanic canyon in the world. Over six days and five nights, travellers must endure a brutal, albeit beautiful landscape that promises to live long in the memory.
Even Cox & Kings, the world's longest established travel company, has launched a series of trips to whet the appetite of this new breed of explorer that include destinations such as Sudan, Poland and Iran.
Rise above your comfort levels
Responsible Travel, which curates and brings together a wide selection of holidays, has witnessed a 25% year on year increase in bookings for holidays they class as 'luxury'. Sarah Faith, Marketing Manager for Responsible Travel hastens to add that this doesn't mean they are any less responsible. 'Although comfort levels for guests may be higher, each of these trips is still run in ways that benefit local communities and in ways that protect local environments.'
A luxury small ship cruise around Croatia's coastline is on the gentler end of the spectrum, and offers the opportunity to explore small ports, coves and local places while enjoying luxurious surroundings.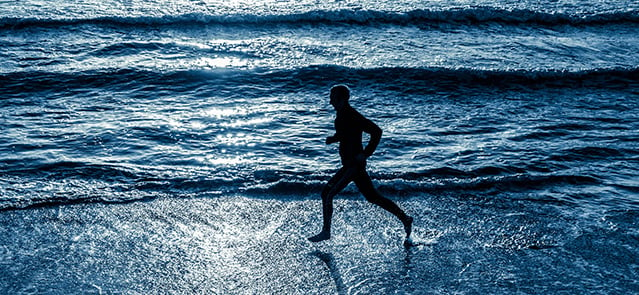 Photo: Alamy
A 13-day tailor-made trip to Borneo is another, and one that includes a stay with indigenous jungle tribes in traditional longhouses, as well as time at a 5-star luxury resort on the beach with its own nature reserve and conservation programmes.
Luxury travel veteran Abercrombie & Kent has launched the Alaskan Ultimate Experience, which takes place over 12 nights and includes a hike through old growth forest and into the mountains, before taking to the skies for an uninterrupted aerial view of Denali National Park.
Meanwhile, Steppes Travel places a greater emphasis on tailor-made cultural and adventure journeys to more exotic corners of the globe. An eight-day sailing trip to the Galápagos Islands with renowned psychologist and linguist Steven Pinker is just one example of many, as is a 13-day trek through into the heart of the Congo forest, and the rivers and basins of Odzala.
Prioritise your wellness
Kamalaya, a luxury wellness resort based on the south coast of Koh Samui in Thailand, provides over 70 therapies, including massages, homeopathy, emotional healing and homeopathy, all within walking distance of the beach.
Six Senses Zighy Bay in Oman is another resort that provides wellness therapies and holistic treatments, while BodyHoliday in St Lucia sits in a secluded cove, surrounded by white beaches, tropical gardens and rainforests.
These trips and others are notable for the fact that that they not only include a physical aspect, but a distinct focus on wellness and responsibility. 'We've found our active travellers want to get out and experience the destinations they are travelling to in ways that allow them to connect to their surroundings,' says Trek Travel's Thomsen.
Touring by bike allows travellers to have meaningful conversations with locals, smell the flowers on the vines of future wine varietals, and pedal through historic villages and towns.
Healthier lifestyles, extended life expectancies, and a desire to not only connect with nature but leave the working week behind means the 'always on' traveller may now be reaching for the off switch. After all, if you're hiking at altitude or trekking through a rainforest, there's not much you can do about urgent business back at the office.
Find out more about Hiscox travel insurance 
Have you ever come back fitter from a holiday? Tell us about it in the comments