Holiday memories to enjoy in your home
October 16, 2014
Stretch out that summer feeling with the most evocative bits of your break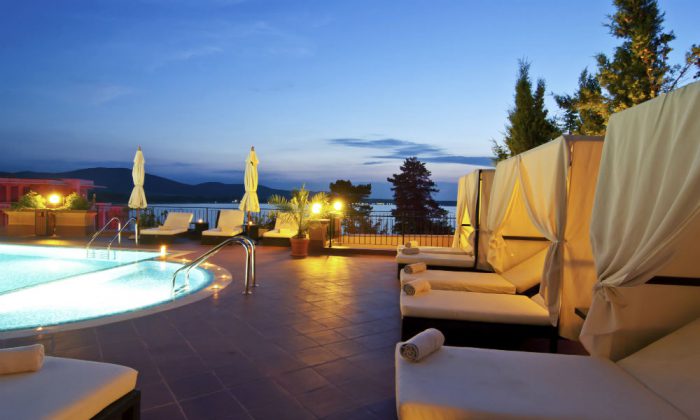 If you're still longing for that summer holiday, there are steps you can take to infuse your home with memories of that exotic trip.
We've already heard from the experts , but there's five further suggestions to get those holiday senses working to take you back to the long summer days abroad.
TOUCH
Give your bedroom a hotel makeover – plump up your pillows and invest in bed linen from your favourite brands. Swissôtel's online shop offers the same towels and bed linen as used in its hotels, as do Shop Marriott and Hilton. Chocolate on the pillow optional.
SMELL
Light a candle and get back to the beach. The fresh bergamot, rich amber and almond notes of this luxurious candle evoke the balmy breeze of an Indian Ocean island.
SOUND
Transform your living room into a New Orleans jazz club or discover the latest club hits from Barcelona with TuneIn Radio, the app that transports your ears all over the world by linking you up to 100,000 live radio stations and four million podcasts. All you have to do is decide where you want to go…
Available on all smartphones and tablets
TASTE
One of the nicest aspects of your holiday has to be those long, leisurely breakfasts nursing a fresh cup of coffee. Re-create delicious Italian-style aromas with a nifty home espresso machine. The De'Longhi Magnifica can use both beans or ground coffee to whip up the perfect cappuccino, latte or macchiato.
De'Longhi ESAM04.320.S Magnifica Rapid Bean-to-Cup Coffee Machine in Silver, £379.95
SIGHT
Treat weekends like a mini holiday and explore your home turf. Pack a lavish picnic – tapas, nibbles, meze. You could go a little further afield and visit a local idyll you've never been to before. VisitBritain.com has all the details on finding the perfect spot for a local picnic.
Heading abroad? You can find out more information on Hiscox's travel insurance or find out more from underwriter George Scarfe on the travel protection aspect of some home insurance policies.