Have yourself a hassle free Christmas
December 08, 2017
Do you find that getting organised around Christmas takes all the fun out of the festive season? Fear not, with this selection of luxury do-it-for-you services, you don't have to worry about a thing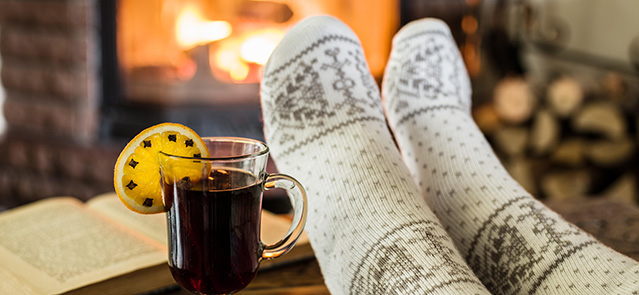 Photo: Valentyn Volkov/Alamy
Christmas may be the season of goodwill but why does it have to involve so much work? From personal shoppers to take the legwork out of searching for gifts and gourmet chefs to baste your turkey, through to Christmas tree stylists to make sure your baubles match your drapes, we look at the premium services on offer to ensure your festive season is perfect but hassle free.
Taking the wrap
It's no longer enough to buy extravagant presents for your loved ones. Thanks to Instagram, the wrapping must now be picture perfect too. Rather than end up in a tangle of tape, book yourself a slot with the 'wrapsologists' at Wrapsody, whose specialist wrappers can come to your home to wrap as many presents as you can throw at them.
If you're not based in London, Wrapsody are happy to have the gift sent to them and will then forward on to your recipients – what a service! If you'd rather learn the skills yourself then you could book in for a wrapping masterclass with gift wrapper to the stars, Jane Means.
Wardrobe wrangling
The last thing you want to be doing in the run-up to Christmas is trawling the shops for Christmas or New Year's Eve outfits, so why not book a one-stop-shop experience at one of the major department stores?
Genteel department store Liberty offers a bespoke personal outfitting service in a private room tucked away on its second floor. There's no minimum spend and on the day you'll get a full style consultation and up to two hours of wardrobe wrangling – all done for you of course, away from the prying eyes and stressful queues of the rest of the store.
Deck the halls (professionally)
Want your living room to look like the Selfridges window display but don't have the skills? Hire a professional Christmas dresser to do it for you. They'll tackle everything from selecting the perfect tree to colour coordinating your tinsel with your turkey trimmings. What's more, most services offer you the chance to keep the glorious decks they bring along for next year.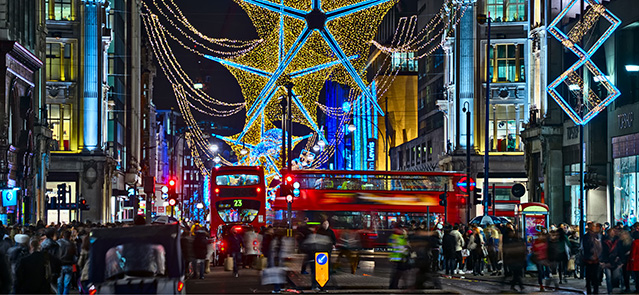 Why not take the legwork out of Christmas this year? Photo: Alamy
Can't stand the heat?
If the thought of spending your Christmas Day cowering over a saucepan and praying that the bread sauce isn't lumpy doesn't appeal, why not get a chef delivered to your house instead?
KSH Management has 17 Michelin-starred chefs to choose from. Whether it's Pollen Street Social's Jason Atherton or Mark Edwards of Nobu, you will know you and your guests are in for a good feed. You can create a bespoke menu and choose to help the chef or not, or even have them join you at the dinner table. Of course, you'll have all your tableware, food and washing up done for you. Prices vary from chef to chef, and a premium will be added for Christmas Day services.
And if you need more help
For everything else you don't have the time to get done, including present buying, last-minute stuffing sourcing or even arranging taxis for your guests after the party has ended, simply get in touch with a private concierge service such as Quintessentially. If it's good enough for Madonna…