Growing online art market needs to mind the credibility gap
April 25, 2017
Art collectors remain hesitant about buying works over the internet, according to the latest Hiscox Online Art Trade Report, says Bobby Read, Head of Art and Private Clients at Hiscox.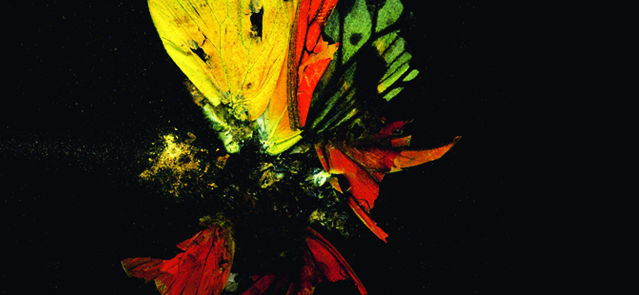 Image credit: Insecticide 13 by Mat Collishaw
Online shopping has become a part of our everyday lives, with people becoming increasingly happy to buy more – and spend more – at the click of a mouse. But people remain hesitant to buy art over the internet, according to our annual report into the online art market. Art is a visual medium, but collectors remain worried that what you see isn't necessarily what you get in the online art market.
More people are visiting art-buying platforms and are spending more time browsing on these sites, according to our survey of over 750 international art buyers. The online art market grew 15% to $3.75 billion last year but some buyers are still shy to jump in.
The possibility that the art you buy may not meet your expectations when you come to see it up close remains a barrier for many buyers. Eight out of ten of the collectors we polled were worried the work would look different than on the website, while a similar number had concerns about its physical condition. Over half worried about buying a fake. This fear factor remains a big hurdle because, although the online art platforms tend to deal with the lower end of the market, there's a real financial consequence if you make a mistake, with most online art purchases tending to cost between £1,000 and £5,000.
Even those who already buy art online are very sensitive to the idea that the online art market could be a dumping ground for pieces that dealers can't sell in their galleries: 91% told us that the quality of art on offer online needs to be on a par with that which is sold offline. So online art-buying platforms need to bridge this credibility gap for the market to take off.
Online art platforms need to address issue of trust
I recently went to one of those enormous car supermarkets, and it made me think how the online art platforms could learn a thing or two from places like these. Their website provides lots of photos and some straightforward technical information to give you a good idea of each car's condition. They also get rid of that aspect of the buying experience which many of us hate: the high-pressure sales technique and the haggling over price, which make novices like myself worry that I've being taken for a ride. The price is fixed and it's usually pretty good, which can be confirmed by some quick online research, and to seal the deal you get a six-month warranty, so you can bring the car back in case there are any problems. It's a clear and simple process, which makes you feel more confident that you've got a good deal.
But that kind of reassuring customer experience is still missing from the online art-buying process right now.
Nearly eight out of ten of our survey respondents told us they wanted online art platforms to provide more background information about the artist and the work, while more than six out of ten buyers said they wanted to see these sites provide more client reviews and feedback.
Part of the issue is that the online art market is still far too crowded, and the long-awaited consolidation is yet to come, with the exception of Auctionata and Paddle 8, who got hitched and then got divorced quicker than two reality TV stars.
But the good news is that the number of collectors who do buy more than one artwork over the internet has increased to 65%, which suggests that once people take the leap to buy art online then they feel happy to do so again.
Social media growth could hint at buying shift
Social media is helping to break down barriers and build awareness of art online, the report shows. Instagram has overtaken Facebook as the art world's preferred social media channel, and is becoming an increasingly important tool for galleries, dealers and artists themselves. The Tate, Sotheby's as well as White Cube and Hauser & Wirth galleries all more than doubled their Instagram followers in the year to March; Banksy currently has 1.3 million Instagram followers. Many people are now following the art world online in the same way as they follow celebrities. Perhaps we're beginning to feel the initial tremors in a seismic shift in how we interact with, and eventually buy, art.
Here at Hiscox, we don't just observe what's going on in the online art market – we are active participants as well. We have bought art online for The Hiscox Collection, and recently purchased Insecticide 13 (see image above) by up-and-coming British artist Mat Collishaw using one of the best-known art platforms. We're not suffering buyer's remorse – in fact, it looks even better close up than it did on screen. So, if you do your homework, buying online can result in you getting an artwork that doesn't just meet your expectations – it exceeds them.