Going green with upcycled furniture
November 30, 2018
If we are serious about saving the planet from the catastrophic effects of climate change, then it's time we cut down on new furniture. Fortunately, innovative upcyclers are creating masterpieces from materials and items that would otherwise have been thrown away.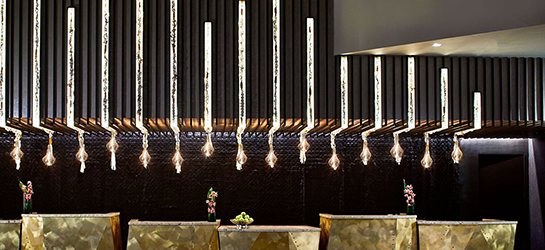 The image of Disney's 'WALL-E', rummaging through piles of waste, after planet earth has been completely destroyed by overconsumption is a difficult one to shake. Not only because it's so striking, but because 10 years on, the messages in this film about society and environmentalism are more relevant than ever. Furniture may not be an obvious culprit, but the items we buy have a cost far beyond what we pay with a small plastic card.
"It's important for companies to source timber and wood products from well-managed forests that do not contribute to global deforestation" says Anna Halton, head of Trillion Trees Conservations Programme at WWF. "But currently that's just not the case, with many high-end stores and brands scoring low for timber sustainability. This is despite loud calls for companies to make their supply chains sustainable."
Sustainably sourced furniture may be difficult to come by, but there's another potential solution in upcycled furniture; where skilled craftspeople use old furniture and materials to create beautiful, bespoke pieces. Not only does this prevent more forest needing to be cut down in the first place, it stops old furniture and materials going to landfill.
Far from upcycled being the poor relation of new furniture, it holds extra kudos, and not only because its environmental credentials are second to none. At the top end of the market, the quality of the artistry and materials combine to make stunning, bespoke furniture.
"Waste is just a resource in the wrong hands," says Marie Cudennec, co-founder of Goldfinger Factory, an award-winning sustainable-design social enterprise specialising in bespoke furniture and commercial fit-outs. "We save wood from going to landfill wherever we can. You'll find elements of the American Embassy, the Science Museum and even Notting Hill Carnival in our work. If we do use new materials, we always make sure we use the off-cuts in creative and innovative ways such as developing new products like chopping boards or even jewellery."
Goldfinger recently made some boardroom tables for John Lewis head office from their retail fixtures and fittings. "The John Lewis team had come to us for a corporate team-building day," Cudennec says. "While we were making objects from waste in our workshop, everyone got thinking about what could be made from their own waste in the store. They told us they needed furniture for the office – so that's how it began. And we also made trophies from waste wood, for their awards ceremonies. The things that can be made from waste are so varied – that's what's so exciting."
Andrea Simonutti and Patrizia Sottile, founders of upcycled designers, Urban Upholstery, started out in 2004 with waste that they'd found on their doorstep. "We began with things that people had left discarded on the street, outside our house – abandoned," says Simonutti. "And then supplemented that with things that local craftspeople and furnituremakers didn't need."
"We involve clients as much as possible to make it interactive and collaborative, says Sottile. They become part of the process – from concept to product – and it's very empowering compared with buying something new."
Part of the allure of upcycling is the discovery of aspects of materials that can lend themselves to new designs. "Our chaise longue was a donation by someone in a tower block and when we stripped off the upholstery we found a Victorian carving. That gave us the idea to leave it exposed. This showed the history and character of the piece, making it a one-off."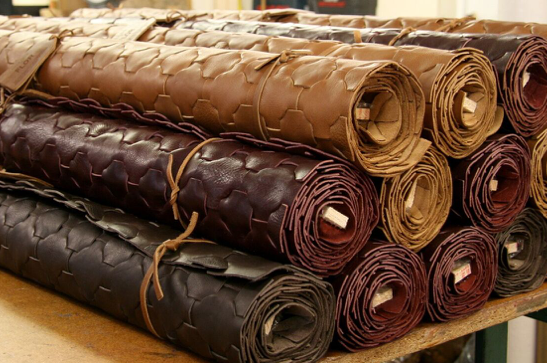 Over in West London, Retrouvius is a company that finds much of its salvage from buildings that are about to be destroyed and furniture that is about to be ripped out.
"At the moment we are doing a lot of work with London museums," says co-founder Adam Hills. "We are taking out old Victorian display cabinets which no longer comply with security and environmental factors, but which are perfect for retail displays and art studios."
What Hills witnesses daily is the amount of stuff thrown away instead of reused. "I've worked in this business for 25 years and the amount of thoughtless waste is just staggering. It's what motivates me to get out of bed. If I can just save even one vanload per day, I'm doing some good for the planet."
So how does Hills find the stuff to salvage? "There's no science to it, it's mostly serendipity. A lot of it is tip-offs from a network of dealers and contacts at demolition companies, you can even be walking down the street and see something wonderful just dumped in a skip. Unfortunately, it's as random as that, which means a huge amount does sadly get wasted."
With fashion in furniture changing ever more quickly, it's vital to encourage clients to see things in a new way. "Cycles come around – things that 25 years ago would have been burned, are now quite desirable," Hills says. "It's all about presenting a new perspective
Innovative company Elvis and Kress made a name for itself by experimenting with unusual source materials such as a retired firehose and flawed parachute silk. "We have always sought to entirely transform the materials we rescue," says co-founder Kresse Wesling. The company have a striking range of rugs made from leather offcuts from Burberry bags. 'Scrap leather' doesn't sound luxurious, but when we individually cut and hand weave rugs from thousands of pieces of rescued leather we have created something that is both simultaneously decadent and environmental. These items have an incredible back story and become a real talking point. And I suppose that part of the delight is that they in no way compromise on luxury. Fifty per cent of our profits are donated to charities related to our materials. Our pieces aren't just designed with aesthetics or utility in mind, they are designed to make the world better."
"Another material that features a lot in our interiors is reclaimed scaffolding wood; boards that have split or twisted and are no longer fit for their original purpose. For us it could be oak, like the tequila tasting table we made for the Wahaca in Charlotte Street, which doesn't feel like it's reclaimed at all."
"There is no reason to buy any new furniture," says Hills. "I'd put a moratorium on making any new furniture until all the old stuff has been used up if it were up to me."