Future classics
May 12, 2014
What makes a lasting furniture icon?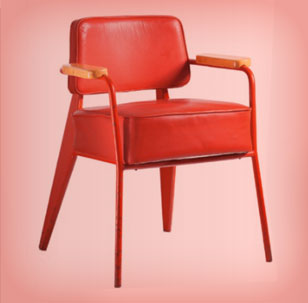 What makes a lasting furniture icon? Nick Laughton, Head of Design for leading interiors brand Vitra, has some answers
'There are many factors that influence great design: craftsmanship, functionality and aesthetic… But even when something extremely functional or beautiful is created, it can still be subject to personal opinion. Truly great design is instinctive; when you can just look at a product and immediately recognise its brilliance, that's what designers the world over strive for.
'For me, the Grand Repos designed by Antonio Citterio in 2011 is a future design classic. It looks and feels fantastic; even the stitching is a work of art. The Eames Lounge Chair has to be another favourite. Once you've spent a bit of time around it, other chairs just seem inferior. It is a perfect example of a "design classic" creating as much impact in a space alongside modern furniture today as it did back in the 1950s.
'The lifetime of a well-made piece of furniture should rival that of the user's natural life; pieces become heirlooms passed on through generations, growing old with style. Moreover, there is a sense of investment. We often see pieces manufactured in the early days of production fetching huge amounts at auction today [such as the Jean Prouvé chair below left].
'Furniture can often be influenced by the cultural characteristics surrounding its designer. But in a country with such a multicultural mix as Britain, it is hard to identify one particular theme that prevails. As a result, the British furniture market is a rich tapestry of products to suit all tastes, with influences from all over the world.'