Food for jetsetters in 2017
February 24, 2017
Would you like to be a food tourist – travelling the globe to sample the latest gastronomic sensations? We pack our bags in search of new flavours and culinary creations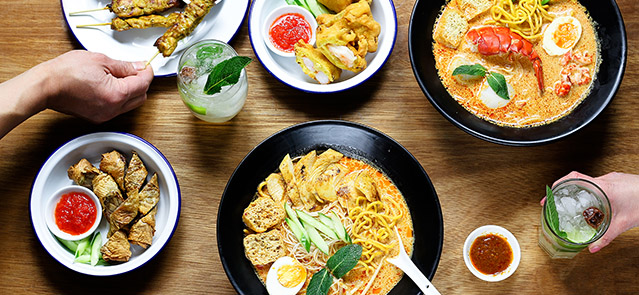 Image: The Laksa Kitchen, London
Wherever you are in the world, food is the universal language. From New York delis and Parisian patisseries through to Beijing dumplings and Sidney's fusion cuisine, local delicacies can be as important as climate, accommodation and scenery when it comes to choosing a holiday destination.
But if you want to stay one step ahead of the culinary crowd, should you jump onto the next plane to Hong Kong or just take the tube to Mayfair? We chat to foodie futurists about what to expect on our plates in 2017, and where in the world to find them.
Power to plants
With the UK alone seeing a 360% increase in the popularity of veganism in the past ten years, meat no longer has quite the monopoly that it once did.
With restaurants the world over mindful of people making plants the focal point of their diet, be prepared to see more chefs putting plant-based produce on the menu, as at Miami's Plant Food + Wine and Seattle's Vestal.
Trailblazer American chef and restaurateur David Chang launched his 'Impossible Burger' at New York's Momofuku Nishi in 2016, and many more US establishments have since followed suit.
The plant-based, lab-derived patty – which is said to sizzle, taste and even bleed as if it's made from ground beef – is now available at San Francisco's Jardinère and Cockscomb, LA's Crossroads Kitchen and New York's Michelin-starred Public. Hot on their heels is Ladybird in New York, whose specialities include vegetable 'charcuterie'.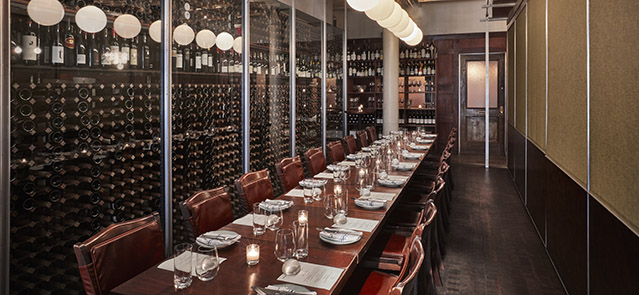 Image: Public, New York
Ruffling feathers
We may be witnessing a penchant for plants, but high-end poultry has never been so popular.
Always a trendsetter, David Chang's Fuku in New York paved the way for upmarket breaded chicken sandwiches, and was closely followed by London's Chick 'n' Sours, street food darling Decatur and The Holy Birds – a '70s-inspired winged food fest restaurant in London's Liverpool Street. In a similar vein, The Game Bird at Mayfair's Stafford Hotel opened last winter.
Duck is also having its day with former Rita's chef Andrew Clarke launching Bastien in London, a new restaurant from the people behind Brunswick House, and the eagerly awaited Cantonese canteen Duck Duck Goose has already arrived in Brixton. We'll also be talking turkey, with Strut & Cluck in Shoreditch proving that it's no longer a bird just for Christmas.
Meanwhile, across the pond, Pretty Southern is shaking up the space in hyper-trendy Brooklyn by offering up an entirely gluten-free menu of chicken, biscuits, mac 'n' cheese and pot pies.
The man behind the mission is Sam Talbot, who formerly worked as a private chef for professional basketball players and racecar drivers, during which time he discovered that many of his clients craved this southern-style comfort fare, but didn't want to compromise their gluten-free lifestyle.
Talbot makes his own flour, and even cooks his grits in coconut milk to accommodate dairy-free diets.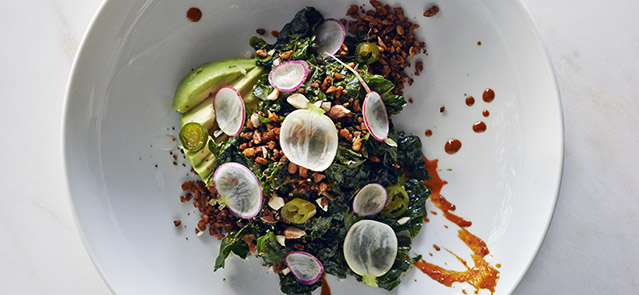 Image: Plant Food + Wine, Miami
Everything's soupa
Asian broths are set to make a splash this year, predicts food and drink writer Zeren Wilson: 'We've already seen a rash of ramen restaurants, as well as those focusing on udon, next up – laksa, the Malaysian noodle soup.'
Following a recent sold-out residency in London's Kentish Town, there's strong rumours of a permanent site for The Laksa Kitchen. And the same goes for Sambal Shiok, whose pop-up at Blend Café in Green Lanes was a huge hit with the capital's foodies.
Thai soup already features on the menus of the hugely popular Som Saa and Kiln, which were both big hitters in 2016, and Taiwanese restaurant group Din Tai Fung – which specialises in dumpling soup and already has cult status in Kuala Lumpur, Singapore and Sydney – arrives in London later this year. Dumpy Lynn, from the team behind Tandoor Chop House, will also serve dumpling soup when it debuts in Clerkenwell later this year.
The bone broth craze continues to balloon, with Komodo chef Erwin Tjahyadi opening Bone Kettle, an eaterie centered around various broths and proteins, in Pasadena this February.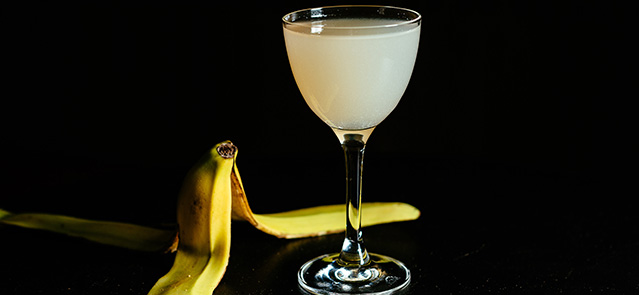 Image: Duck and Waffle, London
Waste not want not
Less of a trend and more of a movement, expect to see an extension of the nose-to-tail approach as a reaction to the startling statistic that one-third of food intended for eating gets tossed each year.
'We'll witness lower waste from restaurant kitchens,' explains Douglas Blyde, drinks columnist at the Evening Standard's ES Magazine. 'This includes increased recycling of ingredients such as off-cuts and peels, which will, for example, be turned into craft spirits. 'I also predict that it will become de rigueur for waiters to ask diners what portion size they'd like.'
Copenhagen's Amass and Amsterdam's Instock led the way with dishes based on leftovers, and London's first zero-waste restaurant, Tiny Leaf, which is also organic and vegetarian, opened as a pop-up in Notting Hill last year and is now based in Mercato Metropolitano in Borough.
Serving locally sourced food that would otherwise have gone to waste, the venture was the dream of Justin Horne – a chef, writer and food activist who, having visited Instock, wanted to play his part in tackling the 18 million tonnes of food piled into landfills each year.
Even the much–lauded Duck and Waffle in London has a cocktail menu inspired by ingredients that would have otherwise ended up in the bin. This has included the Green Bloody Mary, made with a tomato leaf vodka, and the Breakfast With Hemingway, made with burnt toast.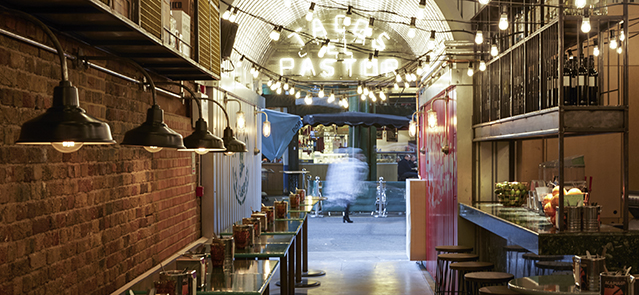 Image: El Pastór, London
Mexican wave
Authentic Mexican cuisine will have its day in the sun this year, joining the fine dining scene thanks to René Redzepi's iconic Noma restaurant, which decamps to Tulum for seven weeks from April. Sadly, the pop-up is already sold-out, but jet-setting diners can get their fill of fine Latin American fare at Zoco at The Atrium in Dubai – think octopus and shrimp in a spicy tomato sauce or lobster tacos.
Meanwhile, in London, acclaimed chef Martha Ortiz will be opening a new restaurant at the InterContinental Park Lane Hotel, and a host of taquerias are springing up all over the city, including Breddos Tacos, El Pastór – from the Hart brothers, the pair behind Barrafina – and Corazón, which boasts its own tortilla-making machine.
'It's about time, but Europe is finally falling in love with Mexican food,' says Laura Sheffield, the woman behind Corazón. 'Tacos are fun, honest food – packed with layers of rich flavour and texture. They're infinitely Instagrammable, generally inexpensive, steeped in history, and naturally pair well with fine wine and tunes.'
While London is certainly one of the world's leading foodie cities, there are many more reasons to hop on plane this year, to discover 2017's top food trends.
Find out more about Hiscox travel insurance