Five energy-saving tips for your home
January 06, 2015
Practical tips to save the planet and your wallet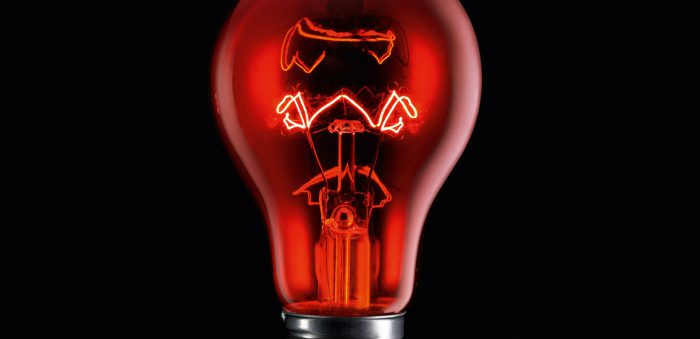 Whether you're looking to save money or save the planet, there's plenty of small actions you can take to save energy around your house, no matter the size. If this forms part of your new year's resolution, here's five energy-saving tips to make your home more energy efficient.
1. Keep radiators clear of sofas
Furniture placed directly in front of radiators will absorb most of the heat, says the Energy Saving Trust. The Trust also recommends putting foil panels behind radiators to help concentrate warmth – directing heat back into the room rather than allowing it to escape through the walls. Try a DIY retailer for special radiator foil.
2. Invest in the right tog duvet for the time of year
It can be tempting to invest in an electric blanket for the cold winter nights. However, getting the right tog duvet can keep you just as snug without needing to reach for the on switch. Depending on your preference, anywhere between a 10.5 to 13.5 tog should keep you extra toasty when the nights turn colder.
3. Illuminate your electricity bills
The Energy Saving Trust calculates that switching your regular light bulbs to energy-efficient LED lights could saveyou up to £45 per year. Not only will that help your bank balance, but it also gives a little help to the environment.
4. Don't over-charge
Electrical appliances account for six per cent of energy use in the home. Phone chargers are the worst, wasting an average of 8,000 watts per year – the equivalent of leaving the lights on for a month. Smart chargers work by shutting off as soon as your device is charged, leaving you with a cheaper, more efficient way to keep your phones and laptops working.
5. Take positive action to reduce your energy bills
Making a commitment to reducing your energy bills by between 10-25% can seem like a big step, but the technology is now available to make homes more efficient.
Smart thermostats, for example, are small, low-power, mobile phone-controlled devices that learn your heating preferences and can adjust accordingly. Market leaders include the Google-owned Nest or British Gas's Hive Active Heating.