Explore the history of your home
February 05, 2015
Delve deeper into the stories behind your house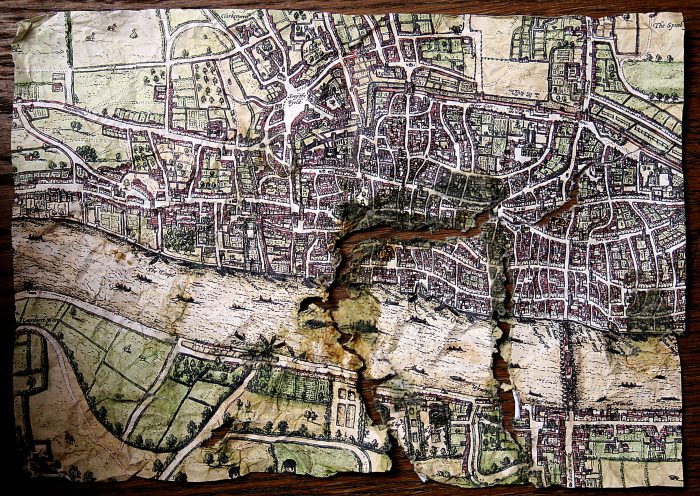 Have you ever been curious about the history of your home? A little bit of investigation could reveal the architectural significance of your property and uncover fascinating stories about previous owners.
So, where's the best place to start? Most historians would recommend looking at what you're most interested in – either the people who've inhabited your property or the place itself.
The people
Finding out about the people who made your house a home has never been easier, says Nick Barratt, historian and presenter of the History Channel's Hidden House Histories.
You can start by teaming up with others in your neighbourhood. Hosting a coffee morning for older residents is a great way to share stories. Alternatively, you could join a local history club.
If you'd rather do the detective work alone, electoral rolls are the easiest way to kick-start your search of previous tenants. Head to the local library, but remember there were no electoral rolls during WWII because of evacuations. Use taxation records to fill in the gaps.
Visit the National Archives. Ask to see the Valuation Office records, which detail UK properties and residents before 1910. This is helpful as many street names changed before this. Compare it with the tithe maps and apportionment books from the 1830s-50s, to see how ownership changed.
Another source is to look at historical deeds.You canbuy the title deeds from the Land Registry to find out who built your house.
Finally, many answers can be found online. Genealogical websites like ancestry.co.uk and findmypast.co.uk are great for cross-referencing the names brought up in your research.
The place
If you're interested in your home's physical history, Laura Berry, genealogical consultant for the BBC's Who Do You Think You Are?, says you'll need to connect the dots.
The best way to delve into your home's past is to work backwards. Start your research with the most recent, accurate information and go back from there.  
Next, find your local archive. This is the best resource for tracking the evolution of your house through maps, plans, old photographs and drawings. Find regional directories at nationalarchives.gov.uk/archon.
Do you know why was your house built? Research the industrial history of your area to get an idea of the reasons why your property was erected. Cross-reference with your local archives, including census returns, street directories and electoral registers and you can get a good sense of the story behind the creation of your home.
Don't just limit your investigations to your own home – search other properties in the street. There may be gaps in the historic record, so make sure to get a sense of how the area evolved as a whole.
If you live in an area that experienced bombing raids during World War Two, study bomb shelter mapsto see how much your street suffered. They are available through the National Archives and the London Metropolitan Archives.
Make sure you keep your own records. Track what you've seen and read, and obtain copies to create your own digital archive.
Finally, study your house.Use your doors, windows, chimneys and fireplaces to determine which era your home belongs to. Linda Hall's Period House Fixtures & Fittings 1300-1900 is a great reference book.