Explore the history of your home part 2
February 13, 2015
Start your research on the right foot and discover which era your house belongs to with this quick guide to the key identifying features.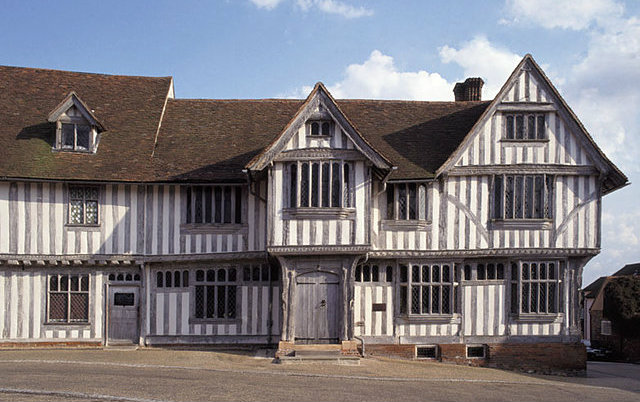 Vernacular (pre-1800s)
Houses from this period are known as vernacular architecture, because local building materials determined styles. Most have a rustic, medieval look.
Key features: Timber, stone or earth-based construction, box framing, tree-ring roof structures, thatched roofing, exterior-end chimneys.
Prolific in: Lavenham, Suffolk
Palladian (1720-1830)
Georgian and Regency England created homes inspired by the Italian architect Palladio, whose style was based on the structures of ancient Greece and Rome. This approach was bought over from British Grand Tours on the continent.
Key features: Flat frontage, limestone or stucco facade, French windows, wrought-iron balconies, bay windows.
Prolific in: Welwyn Garden City and Bath
Gothic revival (1837-1914)
Gothic-style terraced housing from the Victorian and Edwardian era is prominent around major towns. Based on the patterns and forms used in medieval Britain, it's marked by pointed gables and arched windows.
Key features: Terraced, slate roofs with decorative finials, bay and sash windows, terracotta-tiled porches, stained glass, date stones.
Prolific in: Manchester
Art deco (1920-1940)
Art Deco was a lavishly visual style with its roots in post-WWI Paris. The geometric shapes were very modern, reflecting technological progress, while its flamboyance was a response to increasing European prosperity.
Key features: Flat roof, angular house shape, Machine Age motifs, protruding cantilevered windows.
Prolific in: Central London – Battersea Power Station, BBC Broadcasting House
Sources: English Heritage