The rise of everyday diamonds
February 22, 2017
Diamonds have historically been extravagant purchases for formal occasions. All this is set to change, according to Sarah Royce-Greensill from Telegraph Luxury, as these precious stones become ever more contemporary and wearable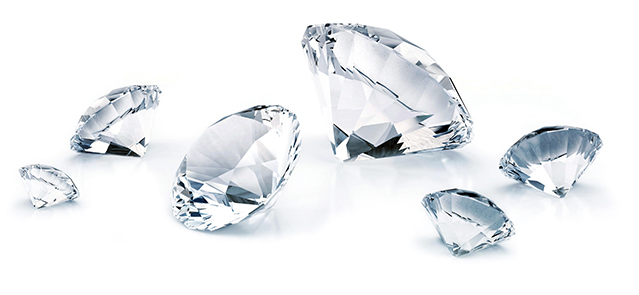 Photo: Alamy
They might be called a 'girl's best friend', but diamonds have a reputation for high maintenance. Seen as a costly investment purchase, diamond jewellery was traditionally reserved for black-tie dinners and banquets, before being returned to the safe. The only diamonds a woman would feasibly wear every day would be her engagement ring and perhaps a pair of studs.
In recent years, a number of contemporary designers have championed fashionable diamond jewellery designed to be worn every day, shaking up the market in the process.
Everyday diamonds are far more accessible than their predecessors: rather than browsing the counters of a traditional jewellery store, consumers can click to buy. Online fashion e-tailer Net-a-Porter launched its fine jewellery section in 2012, selling contemporary precious pieces to modern women who purchase them in the same way they would a designer handbag.
Cult items
'Women are self-purchasing more than ever, buying fine jewellery for themselves to wear every day as part of their fashion wardrobe,' says Sophie Quy, Net-a-Porter's fine jewellery buyer. 'Nowadays it's worn as a cult item along with new season daywear.'
The trend for delicate, diamond-pavé designs means that they needn't cost an arm and a leg. Net-a-Porter's best-selling jewellery brands include Anita Ko, whose rose-gold and diamond ear cuffs start at £780, and Jennifer Meyer, whose stacking bracelets and necklaces start at £580. As designer handbag prices rise exponentially, with hero pieces costing upwards of £2,000, it's clear why diamond jewellery is seen as a more savvy fashion investment.
'Women who make their own money don't have to wait for a special occasion for diamonds; they can reward themselves,' says Ko. 'My customers are cool girls from all over the world who want to look high end without trying too hard. My pieces work well with their daily lifestyle: from day to night, casual to black tie.'
Ko's ear cuffs, chokers, 'huggie' hoops and studs are her most popular styles, with earrings under £4,000 selling particularly well. 'We see a fairly consistent demand for everyday pieces around and under £5,000,' confirms Net-a-Porter's Quy.
Collecting over time
Laidback-luxe designs are designed to be layered. Rather than splashing out on a single rock, women can cultivate their collection over time, stacking up bangles, rings and fine diamond necklaces as they invest.
The trend for multiple ear piercings means many brands now sell single diamond earrings, allowing customers to pick 'n' mix for a unique look. Indeed, earrings are currently Net-a-Porter's best-selling category within fine jewellery.
As fine jewellery becomes more of a fashion statement than status symbol, contemporary designers are upping the fun factor. New York-based Alison Lou's collection of diamond and ruby-studded emoji jewels garners her plenty of likes, while fashion darling Delfina Delettrez also plays around with funny faces in fine materials.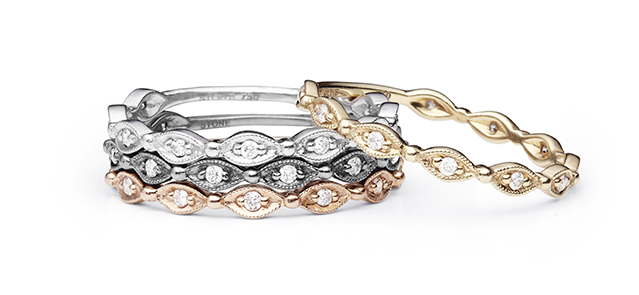 Yasmine rings from Stone Paris are designed to be worn every day. Photo: @stoneparisbymarieponiatowski
Diane Kordas' irreverent pop-art style exclamations studded with tiny coloured diamonds appeal to the Instagram generation. She has also seen incredible demand for her chokers: from supple leather bands garnished with a single row of gems, to intricate, winding rose-gold styles covered entirely with diamonds and costing upwards of £12,000.
Disposable income
Women with disposable income want to experiment with their everyday jewellery without sacrificing the quality they are used to in their more formal pieces. That may explain why Repossi has led the way in the everyday diamond revolution.
Founded in Turin in 1925, Repossi was known for its opulent high jewellery until the founder's granddaughter Gaia Repossi took the helm in 2007 and overhauled the entire aesthetic. Out went the elaborate gala-dinner parures, in came edgy diamond ear cuffs and stacking rings, coveted by the fashion world's finest.
While Repossi jewels are designed to be worn with jeans and a t-shirt, they are still handcrafted from the finest diamonds according to traditional goldsmithing techniques.
Elsewhere, French jewellery brand Stone Paris was founded on the ethos of wearing precious diamonds daily. 'I wanted to make pieces women could wear every day, going to work or taking the metro,' says founder Marie Poniatowski, who specialises in delicate gold and pavé-diamond pieces with an edge, often inspired by her Navajo heritage.
'I do my best to make women feel precious without being ostentatious. It's important that they feel comfortable in my jewellery, so I always try to make it as thin and light as possible, round and well-polished so it feels soft against the skin,' says Poniatowski.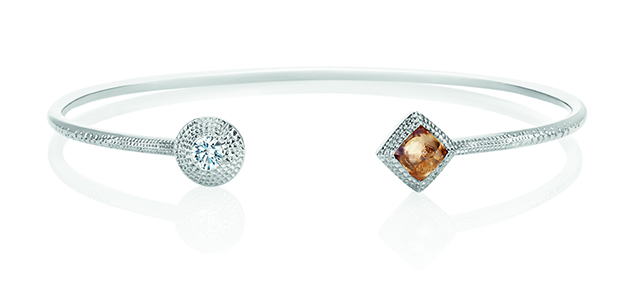 The De Beers Talisman collection combines rough and polished diamonds
Younger generation
Traditional diamond jewellers are also adapting to suit this modern market. Prestigious houses such as Bulgari, De Beers and David Morris offer 'entry-level', everyday pieces alongside their high-end, one-off jewels.
These lower-priced, less formal pieces help to attract a younger generation of consumers, building brand awareness and loyalty so that when the day comes for them to buy that diamond engagement ring or suite of spectacular jewels, they'll know where to go.
Bulgari's Diva's Dream range sees delicate fan motifs sprinkled with diamonds in everyday pendants and bracelets, while David Morris, renowned for its important collections of sapphires, rubies and emeralds, has also dipped its toe into the everyday trend with the sweetly feminine Miss Daisy range.
Featuring pear-shaped diamond petals on delicate chains, the pendants – which retail at around £6,000 – have been an immediate hit with high-flying clients.
De Beers sets rough and polished diamonds side by side in its easy, everyday Talisman collection. While the company coined the term 'diamonds are forever' in the 1940s, 70 years later, they're also for every day.
Get cover for your high value jewellery with our high quality jewellery cover