Do you speak wine?
September 28, 2016
From 'unctuous mouthful' to 'lovely bouquet', wine writer Zeren Wilson tells us which wine phrases are beaujolais nouveau and which have been consigned to the spittoon of clichés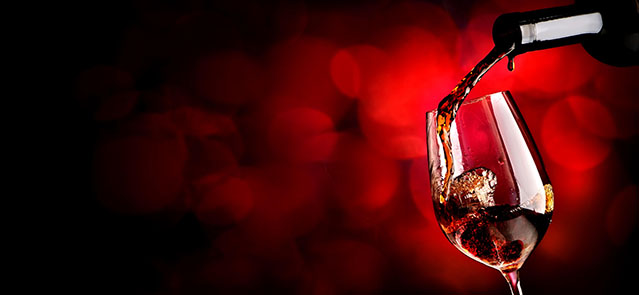 Photo: Alamy
Wine language: what a palaver, what a faff, what a… waste of time? I'm not serious. Of course not. I've been involved in the wine trade for a fair few years, so why would I want to nuke the very industry that I work in? Yet there are times when those of us involved in talking and writing about wine need to take a long hard look at ourselves, and not through rosé-tinted glasses.
There's a word for that
From the very beginning wine has been bound up with notions of class and wealth, and so not having a clear grasp of wine language is still seen as a bit gauche, hinting at social strata and 'breeding'. It's a scary business, this wine thing.
There is an accepted industry language of how to taste, analyse and describe the juice in your glass. It's called the WSET Systematic Approach to Tasting® (SAT), and it forms a valuable structure when you work in the business, and a useful resource to weave into your wine language armoury if you don't.
SAT offers a step-by-step tick box of things to look for, from appearance (clarity, intensity, colour) and nose (aroma), to palate (sweetness, acidity, tannin, alcohol, flavour, texture, finish) and conclusions (assessment of quality level, price, whether it's ready to drink, too young, or simply past its best).
This is all good, this is all fine, this works. But if anything, this is a stripped-back, unromantic analysis: normal punters don't talk like this, and the language here is academic and soulless, just as it needs to be.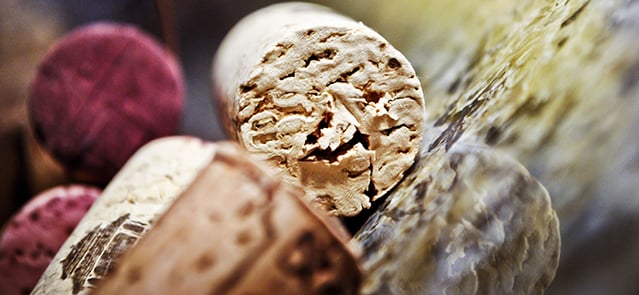 Photo: Alamy
Don't over-oak the Chardonnay
A little knowledge is a dangerous thing. When some professional speak leaks into the lexicon of a wine lover, and combines with a pinch of wine snobbishness, what can emerge is at best amusing and at worst a comical episode of 'vinous showboating'.
The worst excesses come when flavours and aromas are being grasped at: 'I'm getting Assam tea'… Really? Or did you read that somewhere? You read that somewhere. You did. 'Wild strawberries'…. Wild? Really? When did you last eat a wild strawberry? Ever? No, thought not. And so it goes on.
In truth, we can jettison every flavour descriptor into the sin bin, because it's here that the worst offences are committed.
Finding a balance
There are wine commentators who would argue that what's more important is to get across a sense of a wine's harmony of fruit sweetness and acidity, of its weight, texture and balance. I tend to agree with them. You rarely read esteemed wine writers such as Jancis Robinson and Michael Broadbent messing around with florid flavour descriptions.
So what are we to do? We all have a desire to translate the experience of drinking into meaningful language (well, us wine nerds mainly), so the challenge is to do it without boring each other (or ourselves).
Which words are useful and 'acceptable' to use? Balance is a great one. If a wine doesn't have any jagged edges (acidity isn't searing your palate, chunky tannins aren't stripping your mouth dry, alcohol doesn't feel overbearing), then to say a wine is 'well balanced' is one of the greatest compliments you can pay to it.
There's no right or wrong way to express yourself when speaking the language of wine but, as usual in these sorts of situations, simple is best.
The wine drinkers' dictionary
Fruit is one the pros always use: 'This wine has lots of fruit' tending to mean the volume is cranked up aroma or flavour-wise (not always a good thing, if enough acidity isn't there to keep things in check). Sounds more knowledgable than 'this wine is fruity', too.
Acidity is key for a wine. It's necessary for keeping things bright and mouthwatering, and keeps a wine alive as it ages: 'This Riesling has plenty of fresh acidity' is a much better way of framing it than 'this wine is acidic', which doesn't sound all that palatable.
Finish is often a great indicator of a wine's quality. Can you still taste the wine in your mouth 10 or 20 seconds after taking a sip? A good sign. Can't taste a thing two seconds after? A sign of a diluted juice, cheaper quality, the wine equivalent of 'cooking lager'.
Tannins are the grippy structure present in wine when the skins are macerated with the juice (and how red wine attains its colour), with the seeds and sometimes the stems playing a part.
'This Cabernet Sauvignon has big/grippy/chunky tannins' is a useful descriptor for full-bodied wines that feel like they're coating your mouth with a drying sensation. When fruit/acidity/tannins have a harmonious balance, then we're really motoring towards a wine apotheosis.
English 17th-century diarist Samuel Pepys wrote what may be regarded as one of the earliest tasting notes, the first mention in any language of an estate-named claret, that of first growth Haut-Brion, where at the Royal Oak Tavern on 10th April, 1663 he '…drank a sort of French wine called Ho Bryan that hath a good and most particular taste I never met with'. Somehow, that one line says all that you need to know. Not a wild strawberry in sight.
Zeren Wilson is a writer and wine consultant whose work has appeared in the Evening Standard, The Guardian, Noble Rot and Completely London. He runs the website Bitten & Written