Creative home design for unloved spaces
August 14, 2014
Is your house full of nooks and crannies? It's time to get creative, say Megan Oliver, Associate Director at Godrich Interiors.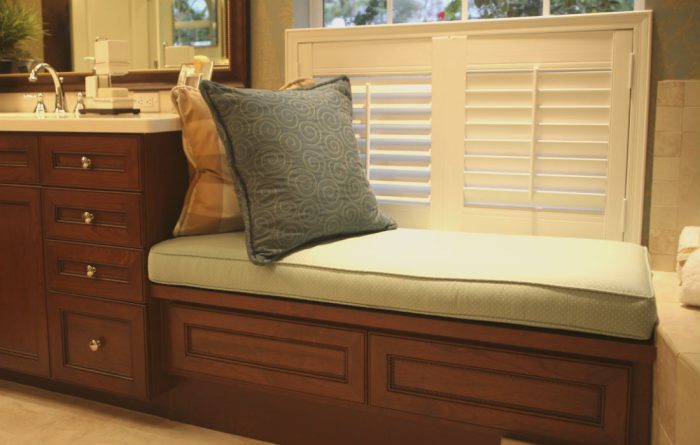 Whatever the size of your home, you can probably do with some extra space. Perhaps your clothes are bulging out of your wardrobe, or you've started working from home and need an office. Or maybe your family is expanding and you need a way to keep control of the growing mountain of kids' toys.
In my last post we looked at quick and simple options for creating extra storage. Here we consider ways of maximising space if you have more time and a larger budget.
The way you go about your revamp will depend on how much you're prepared to spend, the project and size of your home. Depending on your budget you could consider using an architect or interior designer. They will talk through your needs and suggest creative solutions to your space issues.
If you don't have that budget, it's time to get creative. Browse the internet and flick through magazines for ideas. The website House to Home has interiors to browse through and Pinterest always makes a good starting point for any interior project. Ask friends for ideas and seek the advice of a trusted carpenter or builder.
Here's some ways to create extra space:
One of the easiest ways to add more space into a child's bedroom is to raise the bed. If your child is young, then the space beneath a cabin bed can be used for storage. For a teenager a bunk bed can house a desk beneath.
We often forget our living rooms as place to store. But if the layout allows you can have a built-in sofa against one wall. The cushions can lift off, giving storage underneath.
Similarly, a storage unit can be built into a bay window and used as a window seat.
There's a trend for whole walls of storage, combining shelving for books and objects with drawers to hide things that you don't want to look at. This is great way to get lots of things on display.
Don't forget the hallway. You can simply add hooks, boxes and shelves to make it feel tidier.
Make good use of the space under the stairs. Once a place for dumping sleeping bags, vacuums, mops and buckets, I've seen under stairs cupboards used as an office, a toilet and as extra storage for a nearby kitchen.
Finding people to do your work
The best way to find an architect or designer is word of mouth. Ask friends if they can recommend anyone or look on local forums and you'll soon get an idea of who works locally.
The website of The Royal Institution of British Architects has advice about choosing an architect and a list of its members and The British Institute of Interior Design has a design finder online as well.
If you're using a professional to advise you and project manage then they will bring in their own team of workers with them.
If you need to find your own tradespeople, then again, word of mouth is the best way. And check out local forums and websites like Rated People and Checkatrade for lists of recommended local tradespeople.
Find out more about Megan's work at www.godrichinteriors.com.
Read Megan's previous piece on quick fixes for home storage solutions.