Considering buying a listed building?
April 15, 2016
Owning a listed home is not only a shrewd financial move, it's also a chance to play your part in preserving a segment of our country's heritage. We speak to Tom Foxall from Historic England about what you need to bear in mind before buying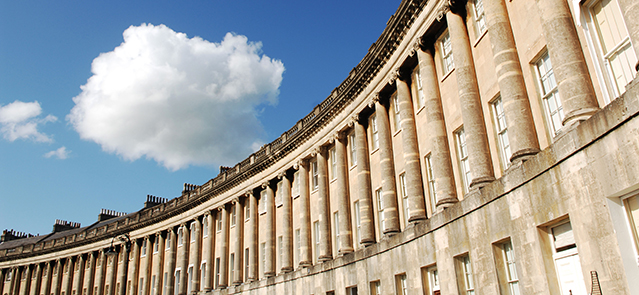 Photograph: Alamy
Thatched roofs and sash windows, ornate fireplaces and carved staircases – there's something quintessentially British about old, listed buildings that's earned them a soft spot in our hearts.
With the National Heritage List for England giving protection to around half a million properties, nearly all listed homes fall into the Grade II classification (in England and Wales) or category B (in Scotland). Many of these architecturally or historically significant buildings, over half of which were built before the end of the 18th century, have been home to prime ministers and poets, merchants and musicians.
Rules and regulations
When it comes to owning one of these national treasures, however, can a listed home's proud heritage become a straightjacket of building rules and regulations? The reality is that listed homes are in fact often as easy to alter and adapt for modern life as non-listed homes.
For planning permission, the same rules apply to listed as to unlisted homes – with one exception. Owners wishing to extend or alter their listed home must also apply to their local council for 'listed building consent', which covers a wider range of works than planning permission. The process takes eight weeks on average, and all of the necessary forms and information can be filled in and submitted online.
'The vast majority of applications for listed buildings are approved,' says Tom Foxall, Inspector of Historic Buildings and Areas at Historic England. 'And that's generally because the people who own listed buildings understand and cherish them. There's also a very good system of pre-application advice, giving owners the opportunity to run their plans by the council beforehand.'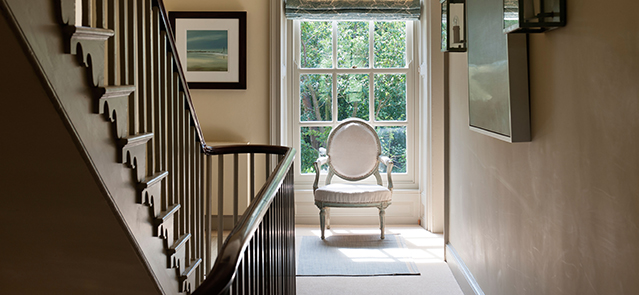 Owners feel a great responsibility towards their listed homes. Photograph: Alamy
Every home is different
It's worth discussing plans with the council early on to clarify what is significant about a listed home, and then find a way to achieve your requirements without altering its character. Significant aspects of a home could include specific features – such as a fireplace or windows – or the construction materials themselves.
'Historic homes perform in a different way thanks to the character of their materials,' says Foxall. This can lead to issues such as damp and decay – problems that can be insured against with Hiscox, which offers specialist home insurance for Grade II and category B listed buildings. And for alterations and repairs it's best to get in touch with some of the 'huge number of specialists out there who deal with particular aspects of old buildings – roofers and brickies and upholsterers'.
'It's important to remember that listed buildings are not preserved in aspic,' says Foxall. 'The point of listing buildings is not to preserve them exactly as they are – it's to inform how they are developed in the future.' Every day Foxall and his team find ways to accommodate proposals to alter and modernise listed buildings, including desirable contemporary features such as ensuite bedrooms and kitchen-diners.
'Owners feel a great responsibility towards their listed homes, and want to do their part to preserve a unique part of this country's heritage. It's a privilege to own a listed home.'
Unlike many insurers, Hiscox can often insure Grade II (England and Wales), category B and C (Scotland) and protected listed properties (Ireland), subject to the value of the property.
Find out more about our listed building insurance.