Battle for blossoming online art market
April 19, 2016
No clear winner yet in battle for supremacy in the online art market worth $3.27 billion, says Robert Read, Hiscox's Head of Art and Private Clients.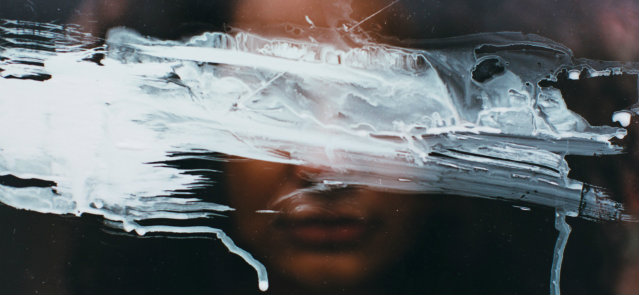 The market for buying art online has grown significantly in the past decade. The internet is transforming the art-buying process, putting a strain on traditional dealers and gallerists. So there's a protracted game of cat and mouse being played by the traditional powers and the online upstarts. No one has ended up on top – yet.
Fragmented market
It's a surprise to me that no clear winner has emerged so far. There are more than 50 online art platforms profiled in our Hiscox Online Art Trade Report 2016, but none has yet managed to crack it. Perhaps that's a reflection of how fractured the art market is. It really is a collection of small operators that have struggled to move with the times.
Many very bright people have been attracted into the art market by the potential rewards it offers – the online market now stands at $3.27 billion (£2.3 billion), according to our research. These newcomers hope to make a killing by shedding some light on this notoriously opaque market and bringing some transparency to the art-buying process. Although they understand the technology they don't always understand how the art market operates.
On the other hand, you have the art market insiders who have little technological kudos. So far, we haven't seen the two groups successfully come together to form an alliance that would sweep all before them.
Change on the horizon
Dealers are struggling to meet the internet challenge, and many are too small to take (what is for them) the high-stakes gamble of investing in an online gallery. As long as their traditional business model just about works then they can continue as they do now. Having a basic website to show their art, while still doing most of their sales face-to-face with clients in their gallery and at art fairs.
I think that pressure to change will inevitably come because of the accelerating evolution of the online art market which grew 24 percent in 2015, despite a slowdown in global art auction sales. For that reason, one or maybe more dominant online art marketplaces is bound to emerge. While more and more galleries and dealers will have to take the plunge and build websites that allow customers to buy and pay for artworks online.
Why the visual will never go entirely virtual
Having said so much about how the internet has transformed the art market, I can't see online-only galleries ever totally eclipsing bricks-and-mortar businesses.
The internet is a good medium to sell art that is a known quantity, such as prints, photographs or works by a popular artist. It isn't so good for selling more esoteric pieces, such as ethnic art (which has become very hot recently) or three-dimensional works, such as installations or sculpture. These need to be seen up close to be properly appreciated.
And grazing the internet for art can never substitute the excitement of attending an exhibition opening or an auction. The best gallerists are showmen, who can add a sense of theatre and glamour to openings, turning them into social-calendar occasions, where the alcohol flows and chequebooks open.
When it's too good to be true
While the internet has made the art market slightly less opaque, it remains a business populated by the good, the bad, and the ugly. Anyone could set up as an art dealer tomorrow be they an astrophysicist, a hairdresser or a jailbird. There are no barriers to entry.
Despite the openness the internet offers to investigate an artwork's provenance and previous sales history, there are still frequent frauds and scandals. That's because when buying art the heart often does rule the mind.
The art-buying process will forever be governed by impulse and lust – two emotions that figure frequently in the works themselves. If someone falls in love with an artwork they tend to do so truly, madly, deeply. The urge to buy an artwork is almost something feral, transforming the most hard-hearted oligarch into a lovesick teenager. They must possess the object of their ardent desire, and cautious words from calmer advisors rarely cool that red-hot passion.
The internet has undoubtedly made the art market clearer and simpler, and will continue to do so. But the golden piece of advice remains the same: if something seems too good to be true, it probably is.
Read the Hiscox Online Art Trade Report 2016
Robert Read joined Hiscox in 1992 initially writing the Fine Art book.He is also a failed artist and collects modern British Art as well as Victorian taxidermy.  And yes…he has bought art online.
Have you ever bought art online? Or what was your experience of buying art in a gallery? Tell us in the comments