Are you well sprung? – finding the right mattress
July 18, 2016
When it comes to buying a new mattress, it can be difficult to pick through the competing claims of unparalleled quality, comfort and support. Our guide will help you find the perfect night's sleep.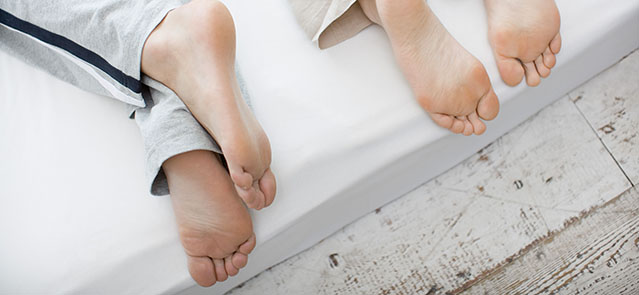 Photo: Alamy
First, do you need a new mattress? Even if it looks in good condition, a poor-quality or old mattress may not be giving you the support or comfort you need for a good night's sleep.
According to the Sleep Council, a mattress that isn't up to scratch could not only be losing you sleep but causing backache and reducing productivity at work. The Sleep Council says it's worth looking at buying a new mattress if you've had yours for more than seven years. But, with choices that range from mattresses made of cashmere fibres to NASA-designed foam, which is the one to go for?
CHOOSING A STYLE
Know which mattress style to go for. There are three main categories to consider, so before you start blithely rolling around on the display models in a bedroom showroom, here's what you need to know.
1. Memory foam
As the name suggests, memory foam mattresses mould to the contours of the body, so as you lie on the material (either polyurethane or latex foam for those suffering from allergies) it sculpts to your body.
It's widely acknowledged that memory foam mattresses are good for people who suffer from back problems. A criticism is that they retain heat, but there are some clever gel-infused versions out there that regulate the temperature of the material, lessening this problem.
2. Innerspring
According to consumer watchdog Which, innersprings are not only the most common, they are also the original mattress style. Innersprings have springs and coils with the number of coils varying from brand to brand. However, it's not necessarily true that more coils equal a better mattress.
It's important to note that there are two main sub-categories of innerspring mattresses. Open spring mattresses are made up of a single length of wire coiled into connected springs and are typically more economical. Meanwhile, pocket spring mattresses are filled with individual springs housed in individual pockets. These are harder to make, which means they usually command a higher premium.
To add to the mix, there are also hybrid innersprings, which have layers of foam or gel on top of the springs. Manufacturers claim they combine the best of both worlds with the support of memory foam and the movement of an innerspring. The best advice, as with any mattress, is to check before you buy.
3. Adjustable air
It might sound like a glorified airbed, but the adjustable air-filled mattress is not to be discounted so quickly. That's because you can adjust the firmness to your exact whim by using an electric pump that normally comes attached to the bed.
With an adjustable air mattress, the inner section is inflatable and there are additional layers of padding on top that surround it. Some even let you inflate two sides of the mattress separately, so you and your bed partner can have different levels of firmness.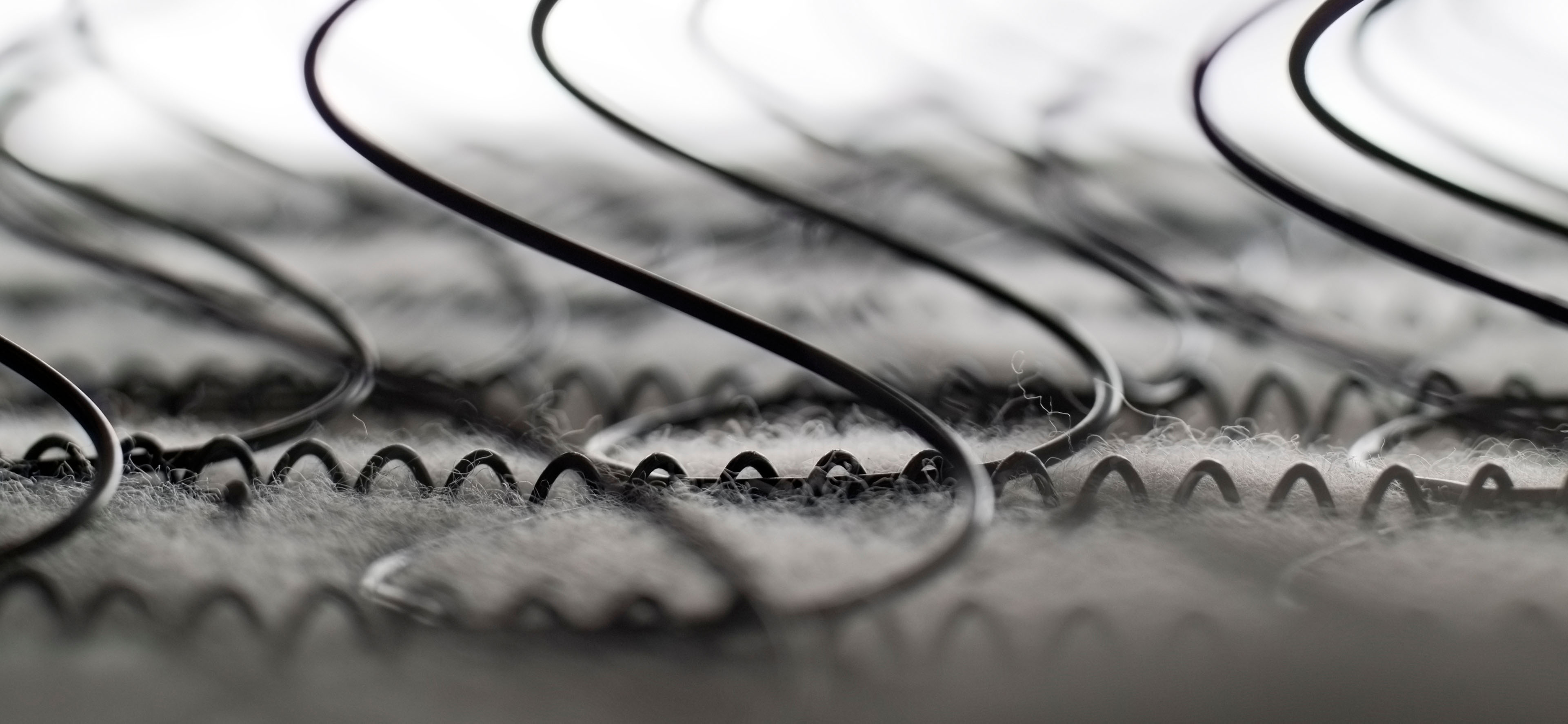 Photo: Alamy
CHOOSING A BRAND
We've outlined the basic categories, now it's time to take a look at the brands that matter in the mattress world.
Savoir
In 2013, British company Savoir really pushed the boat out when it designed The Royal State Bed to mark the 60th anniversary of the Queen's Coronation. Filled with extra-deep, high-turned pocket springs, as well as Latin American horsehair, Mongolian cashmere and British lambswool, each Savoir mattress is bespoke, made by a single expert craftsman.
Vispring
The Vispring story is that in 1901 James Marshall offered his wife the gift of the perfect night's sleep, thanks to the pioneering use of individually pocketed steel springs. Vispring mattresses were once used on ocean liners The Titanic and the Queen Elizabeth II. Today, prestigious hotels such as London's Savoy and Park Lane use them.
Tempur
Tempur says that in the 1970s NASA was developing a new pressure-absorbing material to cushion astronauts during take-off. Fagerdala in Sweden and Dan-Foam in Denmark then further developed the material before the first Tempur mattress was unveiled to the public in 1991. Since then, the brand has expanded to include four collections in a variety of firm-to-soft options.
Harrison
On a farm in Yorkshire, sheep are reared specifically for the purpose of providing the woollen interior for Harrison's mattresses. It takes a full year to create one and the stitching is all done by hand. Harrison has now been making bespoke beds for more than 100 years.
Sealy
Sealy has created a hybrid mattress that combines springs and Geltex filling – a combination of elastic gel and air-permeable foam – that offers better orthopaedic support. Sealy says the materials used in these hybrid mattresses can adapt to changes in temperature and moisture.
Do you love your mattress or hate it? Tell us about it in the comments