A Thoughtful Proposal
September 05, 2019
A relaxing afternoon almost went to seed when our customer thought he'd lost his late father's signet ring whilst working in the garden. But a metal detectorist saved the day.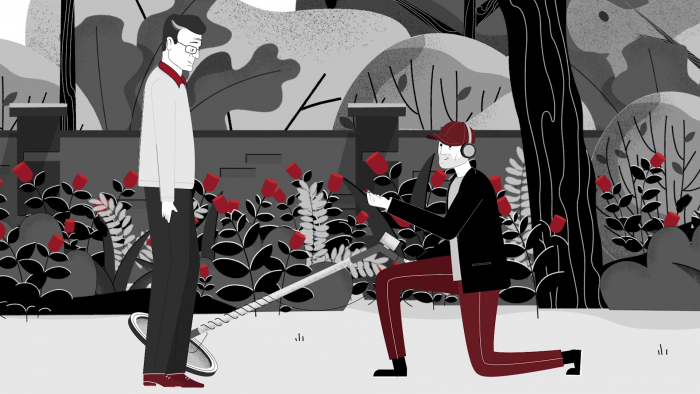 Our customer was about to put the kettle on for a well-deserved cup of tea after pulling, trimming and weeding a rare sunny afternoon away. But when he took off his gardening gloves, he realised he wasn't wearing his beloved father's signet ring anymore.
It was gone. Probably tucked away in some dark corner of the garden where he'd never be able to find it.
As a Hiscox home policy owner, our customer could've claimed up to £15,000 for the misplaced ring. But it was immediately clear to us that it was very special to him. Money wouldn't even begin to make up for its sentimental value.
So we did something different.
We hired a metal detectorist to scour the garden inch by inch. And, luckily, he soon homed in on the missing ring.
Our customer was over the moon about being reunited with his beloved dad's signet ring: "I have to say, the team at Hiscox went to great lengths to help me out. It's rare to get that kind of service."
And, like our customer, we couldn't have been more pleased with the happy ending.
After all, you can't put a price on your most precious memories, can you?
---
Hiscox offers different home insurance products. Please check your policy documents to confirm the coverage you have in place.
Interested in one of our products? Call us on 0800 247 1902 or from overseas, call +44 (0) 1904 618 200, or visit our website's home insurance section for more details.