Hiscox Collections Picks: The Best Fairs of Winter 2017/18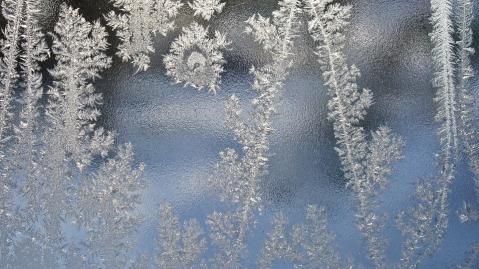 2017 is hurtling towards a close, with Christmas nearly upon us and New Year not far behind. Although the season can get stressful, with worries about finances, family and fresh starts at the top of the mind, a good fair can be the best place to distract yourself. Even if you don't buy anything, a day surrounded by people who appreciate your love of collectibles is the perfect way to reset your mind.
The best antiques and collectibles fairs in Winter 2017/18
Nottingham Racecourse Antiques & Vintage Fair: 16th – 17th December
Nottingham Racecourse, Racecourse Road, Nottingham, NG2 4BE
A new event in the well-established Jaguar Fairs stable, the Nottingham Racecourse Antiques & Vintage fair is the perfect place to snap up some last-minute Christmas presents for the antiques lovers in your life.
Featuring both indoor and outdoor stalls from a wide range of dealers, the fair is open from 8am – 5pm on Saturday and 9am – 5pm on Sunday, with tickets costing £3 – apart from the first hour on Saturday, when they'll be £4.
http://www.jaguarfairs.com/nottingham_racecourse/ (external link) 
The Mayfair Antiques & Fine Art Fair: 4th – 7th January
The London Marriot Hotel Grosvenor Square, Duke Street, London, W1K 6JP
Now in its fifth year, the Mayfair Antiques & Fine Art Fair offers an array of beautiful art and incredible antiques from across the centuries, with exhibitors primarily drawn from BADA and LAPADA.
The Fair is hosted in the comfort of a five-star hotel in Mayfair: the gorgeous surroundings, combined with the incredible wares on offer, are sure to make it an absolute pleasure to walk around. If you'd like to attend you can print off a complimentary ticket on their site, with tickets on the door costing £10.
http://www.mayfairfair.com/ (external link) 
Midland Clock and Watch Fair: 21st January
The National Motorcycle Museum, Solihull, Birmingham, B92 0ED
One of the largest fairs of its type in the UK, Clock and Watch Fairs has been running since 1988 and has exhibitors flocking from across the world to satisfy your horology needs.
Running from 9am – 2pm, with free entry for under 18s, the Midland Clock & Watch Fair is a wonderful opportunity to spend the morning appreciating some of the most beautiful clocks and watches you'll ever see.
http://www.clockandwatchfairs.com/ (external link) 
VIP Leicester Record Fair: 28th January
Aylestone Leisure Centre, Leicester, LE2 6LU
Into its third decade, the Leicester Record Fair is a celebration of all things music. Its events feature vinyl LPs, 12"s and singles, alongside CDs and a wide range of memorabilia from every music genre you can think of – from pop to punk, indie to jazz, soul to rock, and much more besides.
This mecca for music lovers opens at 10:30am. Tickets cost £3 and you're almost certain to unearth an album or piece of memorabilia you love.
http://www.vip-24.com/venues/leicester.htm (external link) 
Edinburgh Antiques, Vintage & Collectors Fair: 24th – 25th February
The Royal Highland Centre, Ingliston, Edinburgh, EH28 8NB
Moving further north now, as Edinburgh hosts Scotland's largest antiques event at the end of February. Spread across two days, the Edinburgh Antiques, Vintage & Collectors Fair plays host to up to 300 dealers from across the country, all of whom sell a wide array of antiques and collectibles.
Tickets for the Fair range from £4 – £6, and a courtesy coach is available for anyone looking to get there via public transport.