Five of the Biggest Collections in the World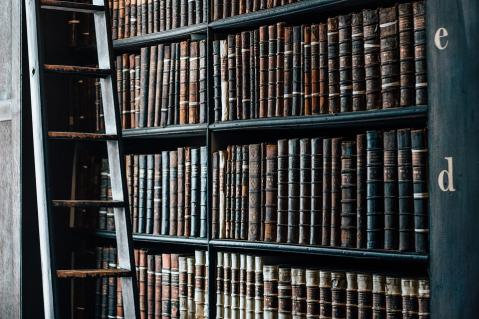 Everyone is proud of their collections, we put a lot of work in to hunting down the perfect new additions and take great pride in watching the collection grow and develop. Generally, people go into collecting for a number of different reasons – it might be a passion for the subject matter, a love of a certain style, the thrill of the chase, or to simply put together the biggest, most complete collection of their chosen item possible.
Sometimes, the desire to have the largest collection can develop into what some would call having an extreme number of items. Others would call it impressive commitment. Everyone will agree that the collections featured here make theirs feel small.
The biggest collections in the world
5: Pokémon – 17,127 items
Hailing from Welwyn Garden City in Hertfordshire, Lisa Courtney has taken the phrase "Gotta catch 'em all" very literally. Her impressive collection of over 17,000 Pokémon items has got her into the Guinness Book of Records for having the largest Pokémon collection in the world.
The 27-year-old has been collecting Pokémon memorabilia for almost 20 years and has no intention of stopping, even though it has, unsurprisingly, "taken over the house". She first obtained the Guinness world record seven years ago, when she 'only' had 12,113 items and plans to keep growing it. A few of her items have also been displayed in a museum exhibition on popular culture at the Museum of Hertford.
4: Star Wars – 93,260 items (confirmed)
Steve Sansweet of Petaluma, California is officially the owner of the largest collection of Star Wars memorabilia in the world, what makes this even more impressive is the fact that most of his collection has not actually been counted by Guinness. In fact, Steve estimates that his collections spans an incredible 500,000 items.
Hopefully he's managed to get his hands on one of these or these. If anyone deserves valuable Star Wars memorabilia, he does.
3: Napkins – 125,866 items
Moving on from childhood favourites to relatively boring everyday objects: let's talk about napkins.
You may not think napkins are the most exciting object to discuss, but Martina Schellenberg of Schwieberdingen, Germany would certainly disagree with you.
At 125,866 napkins and growing, Martina has the largest collection of napkins in the world, all of which are sorted by theme and stored in boxes.
2: Ballpoint pens – 285,150 unique items
The trusty ballpoint pen. Loved around the world as everyone's go-to writing implement, and somehow impossible to find just when you need it most. Maybe everyone just needs a friend like Angelika Unverhau, owner of 285,150 unique ballpoint pens.
Her collection, representing 148 different countries, is actually larger than this, but only unique pens have been counted for the purposes of the record books. So, if you're ever looking for a spare, give your new best friend Angelika a call.
1: Vinyl records – 7,000,000 plus
Yes, you read that right. Seven million records. Living in Sao Paulo, Zero Freitas is the owner of this huge collection, which naturally has to be stored in its own warehouse.
Zero was inspired to begin collecting by his parents, who both had collections of hundreds of records. He soon surpassed their collection, having over 3,000 records by the time he left high school, this quickly grew and he had collected around 30,000 records by the time he reached 30.
After taking over the family transport business, Zero started ramping up his collecting, purchasing the remaining stock of over 200,000 records from Colony Records in New York and placing adverts in magazines asking to buy records, even employing agents to act on his behalf. This peaked in 2013 when he purchased the collection of Paul Mawhinney, which contained 3,000,000 records and gained him media recognition.
Following this recognition, fellow collectors have been donating their records, helping to speed up the growth of his collection and get it to the incredible level it is today. Zero plans to open a museum to showcase his records and aims to conserve old music.
So, there we have five of the biggest collections in the world. There are plenty more incredibly impressive collections out there, Tweet us (external link) if you'd like to hear about more or if you think we've missed a more impressive one.