I'm Dreaming of a Collectable Christmas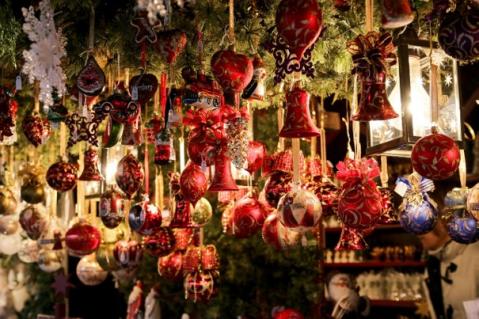 Putting up the Christmas tree is a ritual that for many of us signifies the beginning of Christmas. Bringing home the tree (or bringing down the artificial tree from the loft), putting on the lights and cracking out the ornaments is a chance for the family to gather together and share a moment of peace before the inevitable rush of Christmas begins.
Decorating Christmas trees is a tradition that sees its origins in Germany, where glass companies began to make intricate, hand-painted ornaments and 'kugels' (known over here as baubles) to add colour and light to Christmas trees. Production of these tiny figurines and trinkets was focused around the city of Dresden, which means that tree trinkets produced around this area are now known as 'Dresdens', and sell for handsome prices on auction websites.
It feels like Christmas starts earlier every year, but for those who collect Christmas ornaments and trinkets for a hobby, the joy and symbolism of yuletide lasts all year round. The huge range of beautiful ornaments available makes for a collectors' paradise.
We talked to Bill Steely from the Christmas collectors' club The Golden Glow of Christmas Past (external link), an active group who specialise in collecting pre-1976 vintage Christmas ornaments.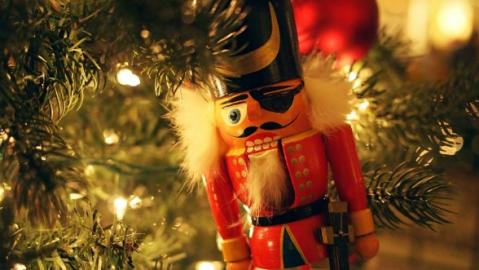 What makes 'vintage' Christmas so special?
People like to tap into memories of their Christmases as a child. A child's wonder at the magic surrounding Santa and Christmas... that feeling is hard to recapture as an adult. But when we surround ourselves with items that evoke those childhood memories, such as the vintage ornaments or displays of our youth, we can often experience those fond memories and feelings. I think that's why people are drawn to the vintage stuff.
I happen to collect antique Christmas from the Victorian period. Obviously I wasn't around back then, so what draws me to the types of items in my collection is the artistry and imagination that went into creating these miniature works of art. It is hard not to marvel at the ingenuity and whimsy displayed in these objects, not to mention the difficulty and care that went into their creation.
There are so many examples but a couple come to mind: a pig dressed in a crepe paper outfit complete with pointed hat ready for a party made of cotton, or a monkey dressed as a jockey riding a greyhound while gazing at himself in a mirror, about 3" long, and made entirely of pressed paper.
What is the most unusual individual piece you have seen?
I have seen many unusual pieces so it's hard to settle on one. I like the double clockwork nodder that a friend has in his collection. A key winds a donkey and another the Santa on his back, and both their heads nod. I also like a 40" Belsnickle (Santa figure) from the late 19th century with a head moulded from wax with extremely detailed features.
There are so many great Santa figures from the last quarter of the 19th century, and some are one of a kind. One sold recently at the James Julia auction for $17,000 that was particularly beautiful, whose coat opened to reveal another, smaller Santa.
Do the collectors at Golden Glow collect all year round? Are there good spots for finding Christmas antiques out of season?
Yes, we collect all year round, and many display their collections year round, or at least parts of them. The best place to find antique Christmas is at a Golden Glow convention. Outside of that, there are auctions you can attend. Some auction houses specialise and are tapped into this market. One is Bertoia, where I have gotten many great things. Also eBay has a strong Christmas category.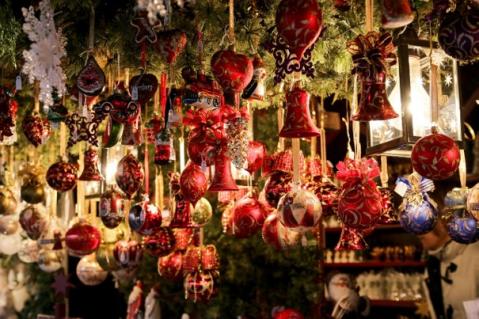 What is a good tip for people who want to start collecting Christmas decorations?
Buy something that speaks to you individually. If you like it, if it makes you smile, you will be happy owning it.
What is the most expensive piece of Christmas décor you have seen?
There was a beautiful carving of Santa Clause made by a famous wood carver—not famous for carving Christmas, but he made this Santa for his daughter in the 30's. It went in the hundreds of thousands at auction a couple years ago.
Does dealing with Christmas decorations make the day itself lose its lustre?
Not at all. We collect this stuff because we love to look at it. It brings us joy. And we are always rearranging our collections, adding and subtracting. Part of the fun is finding new, creative ways to display it too.
Your next convention will be your 36th! What is the atmosphere like at a Christmas decorating convention at the height of summer?
We have a decorating chair and a committee. They have a weekend to decorate the convention hotel. We are very fortunate because we get to celebrate Christmas twice a year—in December and at the end of July at our convention, where we see friends we haven't seen all year. It's magical.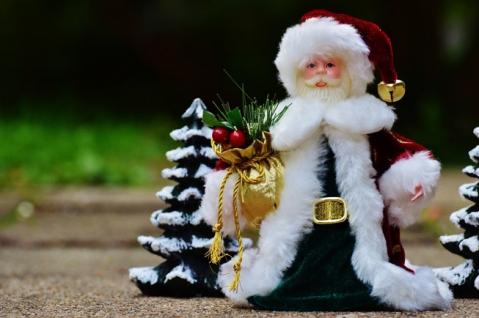 Here are a few tips on how to start creating your own Christmas ornament collection...
Theme Your Collection
Do you have a favourite colour, era, country or theme? Find a starting point to help theme your collection, and it will grow from there. Examples could include 'Santas wearing white coats', 'nutcracker figures made in Germany', or something more general like elves or ornaments in the colour blue.
Popular collectables also include nativity scenes and so-called 'Putz' villages – snowy, alpine village scenes which exploded in popularity in the 1930s.
Think About Displaying Your Collection – Especially Your Tree!
There are lots of ways to display a Christmas ornament collection that don't need a tree – but when the time comes to show off your best pieces, think about which kind of tree will suit your collection.
Real or artificial? Green or silver, blue or even black? What type of real tree? A scotch pine or a German spruce? Many collectors use different trees throughout their homes to display their ornaments.
Consider Your Budget
The Christmas community collects all year round, and you will be able to find Christmas ornaments at all the usual places: antiques shops, car boot sales, and auctions. The temptation to splash out can be high, but we recommend starting with lower priced decorations, and moving up once 'hooked'.
Remember to avoid reproductions and fakes. Christmas ornament referencing guides and forums such as the Golden Glow of Christmas member forum will help you identify, value and confirm authenticity.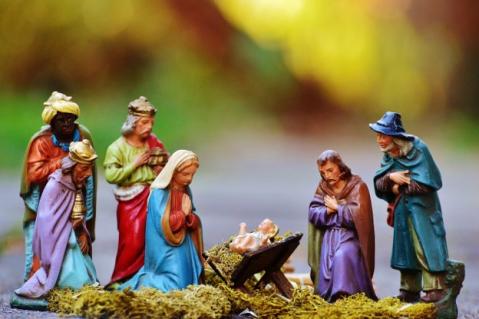 Check the Condition of What You Are Buying
Glass ornaments are very delicate, so check all ornaments for cracks and other weaknesses before purchase. Baubles should have their original metal caps intact. Avoid 'flocked' ornaments with a snow effect, as these are very fiddly and hard to clean and keep in good condition.
Think About The Future
Each decade introduces new Christmas traditions. Elf on the Shelf, red cups, films like Home Alone and even (groan) the X Factor Christmas single are becoming marks of a modern Christmas. Keep this in mind when preserving memories of Christmas.
The Golden Glow of Christmas Past is a community for those who collect vintage Christmas decorations. It publishes a bi-monthly magazine for members and hosts a forum for members to discuss and sell their collections and grow their knowledge. It holds an annual convention in July.
To read more and join, visit https://goldenglow.org/ (external link)