As a researcher, your clients rely on you to provide support for their business and you're often trusted to make significant contributions to your clients' business.
But what if you make a mistake in the design, implementation or analysis of a piece of research? At Hiscox, we understand that errors can creep in, no matter how experienced or diligent you are. Perhaps you provided some incorrect statistics that were included in an important document and your client lost money as a result. Or you included content from a website in a research report without getting proper permission for its use and your client has been sued for copyright infringement. An unhappy client can bring a claim against you for negligence.
Why choose Hiscox Professional Indemnity Insurance for researchers?
Our policy provides cover for:
negligence or breach of duty of care – making a mistake in your work or giving bad advice
infringement of intellectual property rights – for example using content from a website or publication without permission
breach of confidence – sharing confidential or sensitive information without consent
defamation – making false or damaging claims about a person or organisation
civil liability – if a claim occurs because of your business activity for a client and we haven't specifically excluded it, it's covered.
More about Hiscox Professional Indemnity Insurance
Our professional indemnity insurance policy is designed for researchers and protects you from the cost of settling or defending a client's claim that there is a problem with the work you have done for them. Professional indemnity insurance can give you peace of mind, and ensure you present a professional image in front of your clients.
We'll defend you
If a claim is made against you, and we think you have a reasonable chance of defending it successfully, we have the duty to defend you. This includes defending the entirety of a claim, even if some parts of it are not covered by your professional indemnity insurance policy. Get peace of mind that should a claim be made, you can focus on what you do best and leave our experts to deal with the complaint. We will deduct the costs incurred in defending the non-covered portion of a claim from the final settlement.
Protect your hard-earned reputation
Hiscox Professional Indemnity Insurance for researchers includes free crisis containment cover. This provides access to specialist public relations support if a covered claim looks likely to damage the reputation of your business. So, should the worst happen, you can let the experts manage your response to events while you focus on running your business.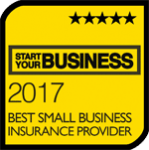 Winner 8 years running
Get a professional indemnity quote online
Award-winning claims service
Immediate coverage and documentation
No admin fees if you amend your policy
Need more help? Speak to our UK-based experts. Call us on 0800 2800 351
Mon - Fri, 8am - 7pm, Sat, 9am to 2pm, excluding bank holidays. Calls are free from a landline and some mobile contracts
Your policy
We want you to understand the PI cover we offer. Research professionals are covered under our professional indemnity policy for other professionals.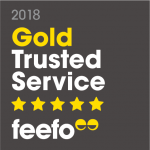 What is your profession?
Find out more about the professional indemnity insurance covers we offer to a wide range of professions in the list below. If your profession is not listed, please see our professional indemnity insurance policy for other professionals.