The Hiscox Home policy is a home insurance product specifically designed for your mid-net-worth clients with a desire for premium cover.
Key features
Accidental damage covered as standard. Possessions are replaced on a 'new for old' basis with no reductions in value for wear and tear
Worldwide cover for theft, loss and damage to your clients' possessions when taken away from home
Protection for staff and visitors. Public liability cover £5 million and employers' liability cover of £10 million
A common sense approach. No need to list jewellery and watches under £15,000 in value, or fine art pieces under £25,000 in value

Option to include renovation and extension insurance into policy wording if your client is looking to transform their home

LeakBot

a smart water leak detector is included free of charge with your client's building insurance. LeakBot spots hidden leaks before they become a bigger problem helping protect your client's home against serious damage. If your client experiences a LeakBot alert, a LeakBot engineer will locate the source and fix the problem*.
*LeakBot RRP £149. Hiscox will cover the cost, usually £150 +VAT, of one home visit per device every 12 months from a specialist LeakBot engineer.
Who is it for?
The Hiscox Home policy is designed specifically to meet the needs of people with high value home and contents. The following should help you assess whether our Home policy is suitable for your client.
Who is the client? Who we insure has always been more important than what we insure, so full client details including occupation, lifestyle, claims and insurance history will help us to underwrite the risk
Where do we write business? The Home policy is designed for clients in the UK. We can also insure overseas homes
Hiscox Home insurance can be combined with other products from our suite of Hiscox Art and Private Client products, to give your clients the convenience of one policy and a single renewal date.
Why choose Hiscox?
A dedicated, award-winning claims team. Professionalism and experience are key we take a common sense approach to claims and ensure they are handled quickly, efficiently and fairly.
Personal choice. Your clients generally have the freedom to choose their own suppliers and contractors.
Immediate assistance for home emergencies. We include 24-hour home emergency cover as standard, giving your clients swift assistance from a suitable contractor in the event of an unforeseen household emergency
Going the extra mile. We understand that money can't always replace your clients' most treasured items, so we work with a range of experts to help replace, repair or restore them whenever possible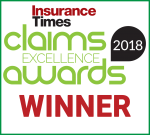 HNW Claims Solution of the Year Winner
Related products
Within the 606 policy, Hiscox offer a survey to assess the sums insured, help identify potential risks and provide advice on how best to mitigate these. This is an optional service which is offered free of charge to customers where this would be a benefit to them. With Hiscox 606 Insurance, we offer unlimited cover. This means that whatever the value of your loss, you're covered. For any customers who do not have unlimited cover, a survey to assess sums insured may be offered.