Photograph: Tern TV
What happens when an ambitious extension or renovation needs to be done in a less than forgiving time frame? Dominic Lutyens finds out whether tight deadlines require endless compromise or steely determination...
There's an abundance of reasons why homeowners need to extend or alter their home, from adding another room in time for an expanding family through to creating a hobby space suitable for early retirement.
But with such projects come the need for determination and discipline in order to meet the all-important deadline. Overrunning this can ramp up costs, provoke clashes with neighbours and ruffle relationships between clients and architects. Yet such crises can be averted and managed by taking six simple steps.
1.    Really define what you want (and when)
One couple who have recently redesigned their home are Adam, a sales and publishing director, and his partner, Samantha, an operations manager and feature writer. Both are taking part in Channel 4's new series, Best Laid Plans, a new series co-created with Hiscox, which charts the ups and downs of major home extension and renovation projects in the UK.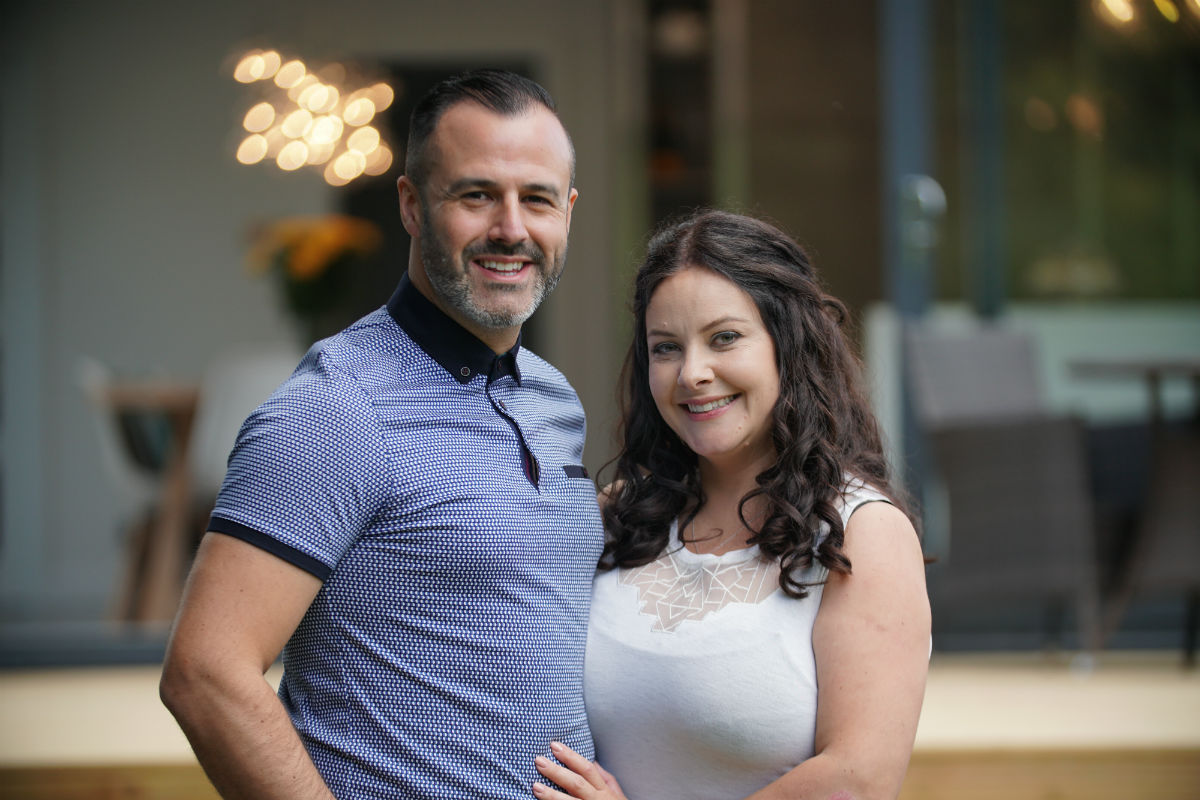 Photograph: Tern TV
'The moment we bought our house, we spotted the potential to add space to meet our growing family's needs,' explains Adam. 'We both work from home and wanted to create a space where we could achieve a good work-life balance catering to different activities — homework, watching movies, cooking and eating — and deal with the practical issues of having our own bedrooms and enough bathrooms.' 
The couple are adding a single-storey and part double-storey extension to their home in Kent in order to create a large kitchen-dining space, a utility room,  a downstairs toilet and a home office. Upstairs, they'll be adding a master bedroom with en suite. For Adam and Samantha, this all needs to be done to a fairly tight deadline dictated by the imminent arrival of their new baby. 
2.    Talk to the deadline experts
Architects are a good source of information on how to meet a deadline realistically, and many agree that preparation is key to completing a project on time and on budget. 
'I'd advise anyone planning to alter an existing home or buy a new one with the intention of altering it, to do research on the property as early as possible,' says Oliver Cooke of London practice Cooke Fawcett (external link). 'It's important to find out if a property is in a conservation area or listed as this will impact on its development potential and could be a reason not to buy it or make alterations.'
Cooke explains that if these circumstances don't apply, the next thing to do is look into the history of the property. 'Check what has been applied for before, successfully or unsuccessfully, and how previous work carried out might support or limit the chances of your proposal being approved.'
3.    Expect the unexpected 
Allocating enough time to a project is key to ensuring that it runs efficiently. This helps to avoid all sorts of problems, from unforeseen hurdles while applying for planning permission to making sure a kitchen arrives before the date set aside for its installation. 
'How much clients need to plan ahead depends partly on the size of the project,' says Graham West of West Architecture (external link). 'If it's small and will take two months to complete, you need to order major items like kitchens about a month before the contractor starts work. If it's a bigger project, order your kitchen about 12 weeks before.'
'It's all about preparation, mixed with steely resolve,' says interior architect Bryan O'Sullivan (external link). 'Plan ahead – down to the day when each thing needs to be done – or all hell can break loose. Contractors and suppliers will always try to buy themselves more time, so it's vital to keep a constant eye on their progress.'
'Homeowners should contact their preferred builders to check availability as soon as possible, for example from the moment that planning permission is granted,' says Cooke. 'It's also a good idea for homeowners to talk to neighbours and address any concerns they might have early on.'
4.    Collaborate with everyone
Another important step is for clients to provide architects with a clear, written brief. If clients fail to do so, the risk is that they'll think of something else they need later, and accommodating this could cause delays. Feedback on the brief from architects, surveyors and other industry professionals can also be useful in assessing a project's feasibility. 
According to Cooke, the onus for writing the brief isn't on the client alone: 'Homeowners shouldn't be afraid to ask architects for help with this — in fact, when clients first discuss their needs with architects, they're effectively writing the brief together.'
Cooke advises homeowners to relay their ideas to architects unambiguously to avoid misunderstandings. Written brief aside, a good way to do this is to provide images: 'Clients can take advantage of resources such as Pinterest (external link) and Houzz (external link) and share any images relevant to the brief with the architects, so the latter don't develop ideas that are off-piste.'  
5.    Nail down every detail
A detailed timeline, agreed between client and architect, is one way to formalise the deadline and ensure that it's met. 'Plot out a timeline that includes the duration of each stage of work and important milestones,' urges Cooke. 
If the architect doesn't offer a timeline as part of their proposal, ask for one. For clients, this is an opportunity to learn how long each stage takes and what to do to make sure everything runs smoothly.
According to Cooke, if a client's deadline is immovable, this needs to be made crystal clear to the entire team from the outset. Every project is subject to unpredictable glitches, however, and any timeline needs to factor in possible delays outside anyone's control.
'Allow for the unexpected on a task-by-task basis — whether it's a delivery going astray, key people being unavailable or a neighbour who's reluctant to communicate,' says Cooke.
6.    Now think about moving out
Once the project is under way, certain steps can be taken to speed up the process. 'Move out while work is carried out,' counsels West. 'When clients are on site and builders have to work around them, this causes delays. The money spent on temporary accommodation will be less than money wasted if clients are on site.'
Yet, in this situation, it's essential that clients have regular site meetings with their contractor, says O'Sullivan: 'When clients make decisions needed by the contractor promptly, this keeps things moving.' 
The take-home advice here is that when homeowners are well-prepared, it's easier for them to carry through a project with cast-iron determination. Cooke concludes: 'When clients have everything mapped out, they have the ammunition to be tough with contractors to ensure they deliver what they've committed themselves to on time.'  
Best Laid Plans is a 10-part series co-created with Hiscox airing on Channel 4 every Saturday at 4.30pm from 14 October. 
Find out more about our Renovation and Extension Insurance