Photograph: UnderOver project taken by Lyndon Douglas
How should you introduce a daring architectural statement into a Victorian terrace without losing its historical charm? We consider the stylistic dos and don'ts of contemporary homes extensions.
When you're planning a major home extension, how do you strike a balance between the old and new? You may want to create a space that makes a modern statement but it still needs to complement the existing structure – otherwise you risk being left with a home that tells two conflicting stories rather than one flowing narrative.
This is the dilemma facing Jan and Neil in Buckinghamshire, who want an ultra-modern extension to their 400-year-old cottage. The couple feature in Channel 4's Best Laid Plans, a new series co-created with Hiscox, that follows a number of fascinating home renovation and restoration projects.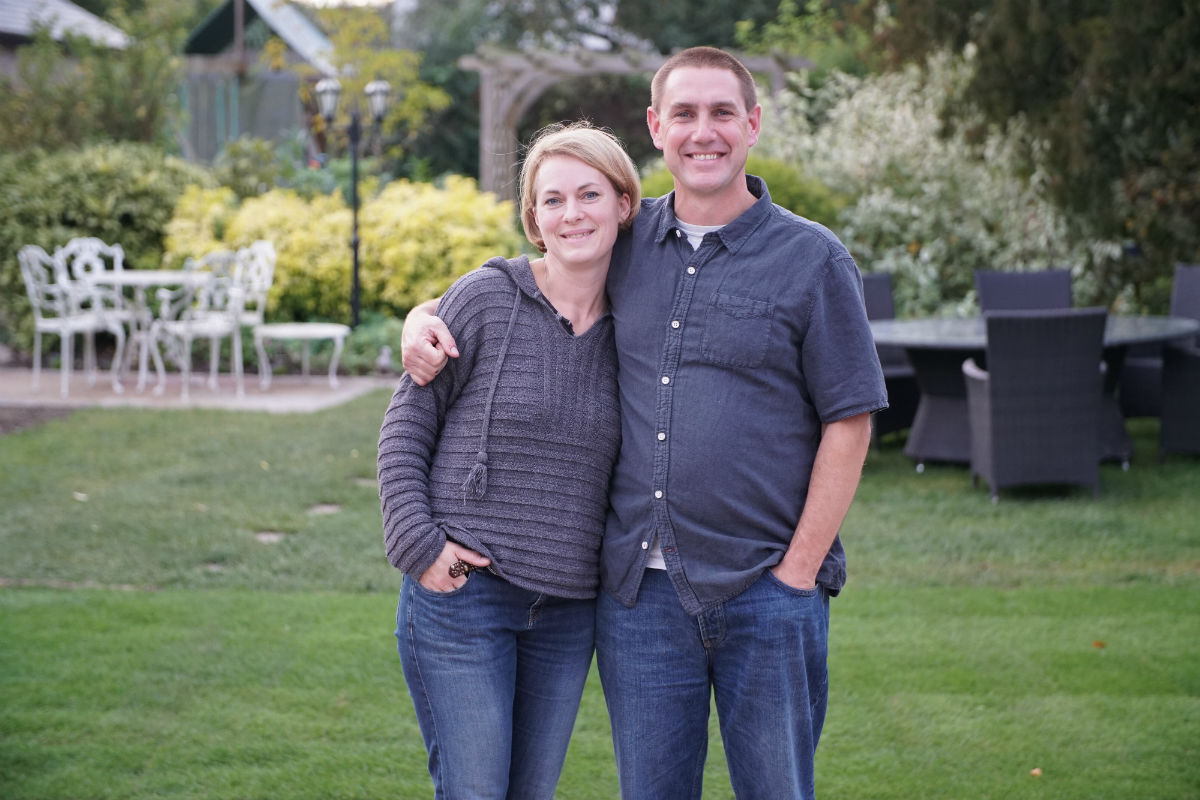 Photograph: Tern TV
Their Grade II-listed cottage is situated on a slope that has a lean-to at the rear and is in poor condition. 'We need more space and want to incorporate the garden into living space of the house. With the current design the garden and house are virtually two separate entities and it's a trek to the patio,' says Neil.
Jan and Neil have commissioned a double height 'upside down' extension, with the main entrance on the ground floor along with two additional bedrooms. Meanwhile, on the first floor they're planning a huge open-plan kitchen that will overlook the garden.
'I believe that we shouldn't take anything away from the original characteristics of historic properties, and that bold modern developments should show a clear distinction,' says Neil, who wants the finished extension to be 'proudly different' to the original cottage yet leave the beautiful historic view from the street unchanged.
Break with tradition
The challenge of balancing the old with the new is not unique to the couple. With many UK homes steeped in period detail and tradition, architects have their work cut out trying to break new ground while preserving the spirit of the property. 
'In our view, traditional architecture is essentially an exercise in ornamenting otherwise visually neutral building containers, whereas the ornamental joy of modern architecture comes from the sculptural composition of the building as a whole rather than surface ornament,' says William Tozer, principal of William Tozer Associates (external link).
The London-based architecture studio's Brick & Tile project features an extension to the back of the house built in the same London brick as the original. However, it uses the bricks to create a single, striking L-shaped sculptural volume with frameless windows and hidden door frames.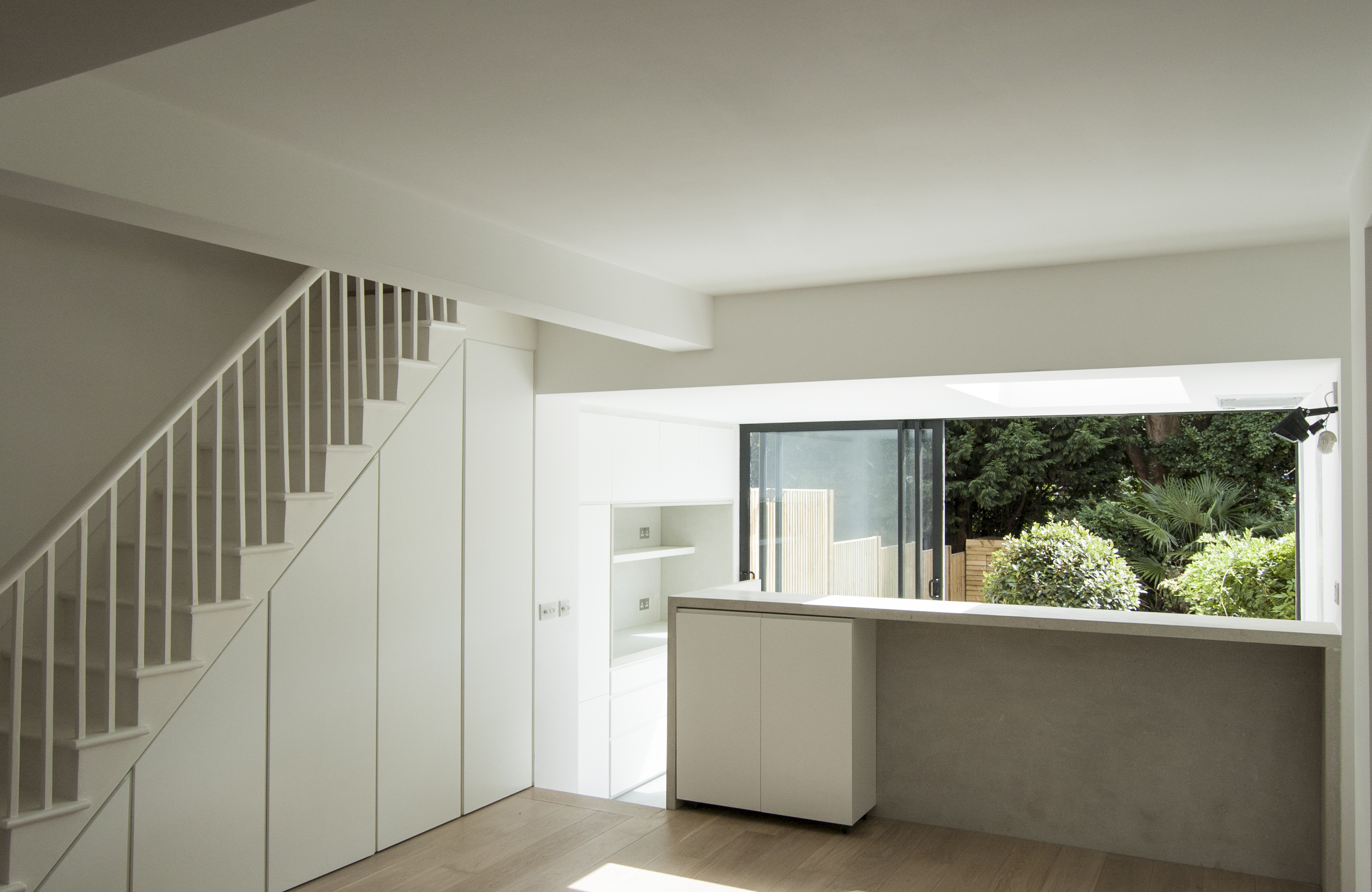 Photograph: Brick & Tile by William Tozer Associates
With the extension seamlessly integrating with the existing home, Tozer has created something distinct but also subtle. By ensuring that designs are sympathetic to traditional contexts through material, scale and proportion, Brick & Tile achieves a successful equilibrium between the modern and the traditional.
One size doesn't fit all
While the combination of old and new can be striking, it's not a one-size-fits-all solution. 'Bold modern interventions aren't always possible,' says Donika Dobruna, Director of DDWH Architects (external link). 'A delicate balance has to be achieved so that contrast between old and new is dramatic but not overwhelming.'
For Dobruna, each project is individual. She first analyses contexts, topography, brief and existing buildings before she decides on the relationship between old and new. 'Sometimes we incorporate key elements of existing building into the new design, and sometimes the original character of the building is juxtaposed with bold modern interventions.' 
Think as one 
The trick, according to the experts, is to not think about an extension as separate but rather to see the new space as part of the whole. A great example of what not to do is the conservatory, which proves that a designer hasn't only neglected how the space will integrated with the existing environment, but hasn't imagined a use for it at all. 
Simple things like continuing ceiling and floor levels between new and old will help to integrate spaces seamlessly, even if the two are distinct aesthetically. The UnderOver project by Smerin Architects (external link) is a classic example.
'At first glance it appears to be a classic case of a period house with a new glazed box added to it,' says Piers Smerin. 'But look more closely and the brickwork cladding is similar to that of the original house. It's all about being contemporary but with subtle references to what's around.'
Bolder vision
Tozer has witnessed first-hand a change in how far people are willing to push the envelope. Since he opened his practice 15 years ago, Tozer has seen a noticeable shift in the boldness of clients, noting that it has been some time since a client asked him to design anything traditional rather than modern. 
Yet as popular – and as striking – as these projects are, they're not without their own challenges. Planning constraints from councils continue to pose challenges to British architects. 
'Many councils have very open-minded sounding planning policies that are in fact thinly disguised aesthetic preferences on the part of the planners. "Sympathetic to the host building", for example, often really means, "We want a pitched roof on your extension" – which is very frustrating for architects like us, who have a genuine love of historic buildings and don't want to diminish them,' says Tozer.
'Simply following what has gone before has always struck me as being a bit lazy,' adds Smerin. 'I think people have regained their confidence in the future – architecturally anyway – from the days when I first started and are prepared to be more ambitious design-wise.'
For Smerin, the idea of improved quality of life gained from a well-organised living space has finally got through and people 'have got beyond a pre-occupation solely with what things look like'.
Best Laid Plans is a 10-part series co-created with Hiscox airing on Channel 4 every Saturday at 4.30pm from 14 October. 
Find out more about our Renovation and Extension Insurance